We expect perfection when it comes to commercial interiors, and commercial lighting systems are no exception.
Starting with a bespoke RAL colour or trendy vinyl wrap finish, through to a bespoke length of suspension kit, all the way to bespoke shapes and angles, the bespoke element can be applied to a majority of our lighting range and infuse energy into your design.

Architectural lighting systems.
Thanks to progress in technology and increased demand for precision in contemporary interior design, architectural lighting is having to step up. You often find beautifully crisp recessed linear lighting systems in modern atriums, stunning continuous lighting systems made out of linear lighting fixtures, or geometrically shaped pendant lights in the front of the house areas. These are often bespoke and a true staple of high quality office fit out.
Our care and attention to detail comes as standard.
Book a consultation with one of our Light Engineers. Our team have delivered over 1500 projects successfully so you can be confident we'll have exactly what you need.
Just got a quick question? Drop us an email or give us a call.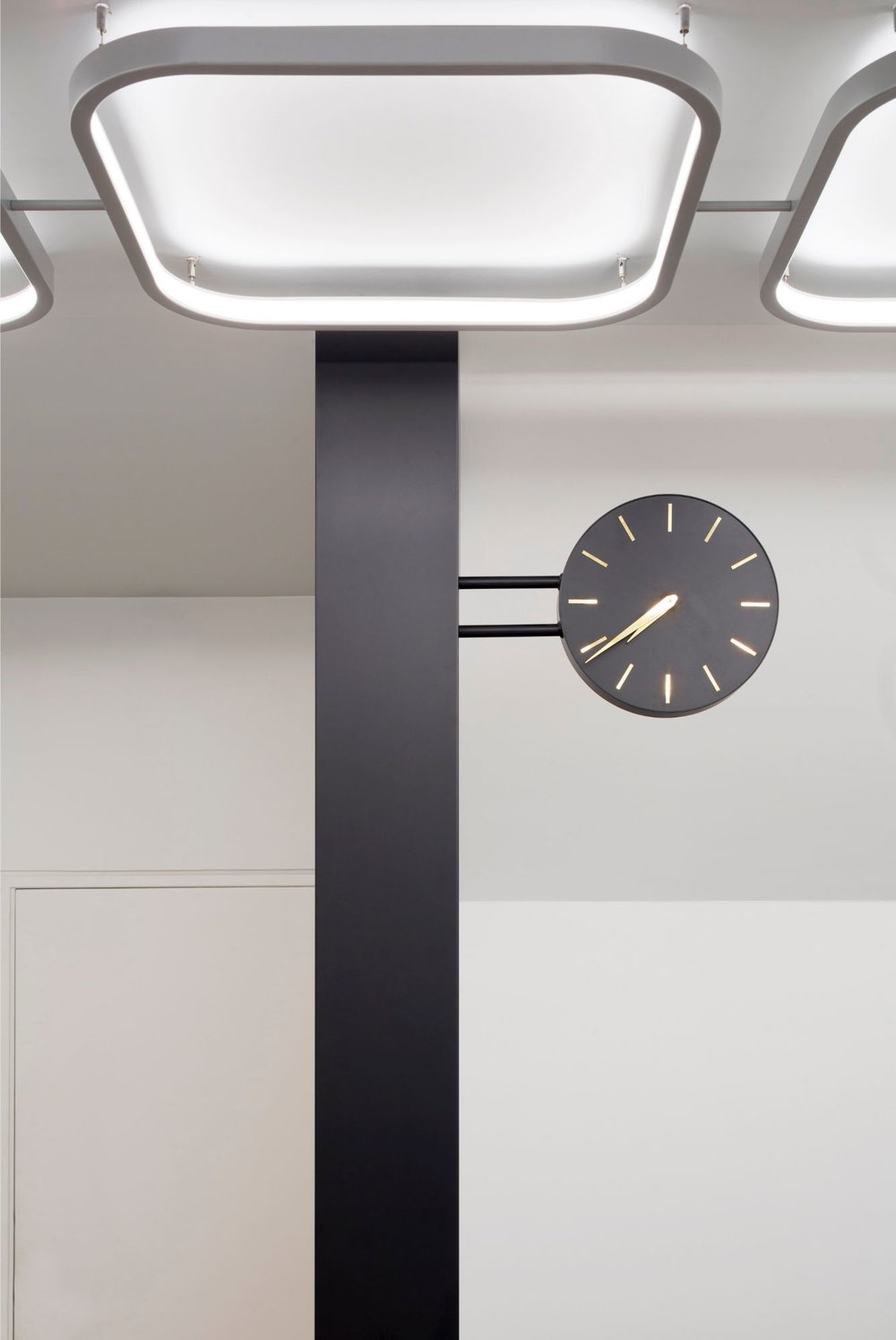 When it comes to commercial lighting supply, bespoke office lighting is likely to be a part of the design specification in grade A office spaces. Premium brands would often use bespoke retail lighting to create a unique visual brand experience.
The most obvious types of bespoke commercial lighting are linear led lighting, halo lights and architectural track lighting. These can be used across all mounting styles- suspended linear lighting, surfaced mounted lighting or recessed lighting.
Bespoke light fittings can be made exactly to fit the space. And that could be down to a millimetre, depending on the linear profile you choose to use.
From bold hexagon lights, playful triangle pendants all the way to large ring shaped commercial pendant lighting, or organically shaped squiggle lighting system, we have delivered numerous bespoke lighting systems on commercial lighting projects throughout the UK.

Working for household names like Worcester Bosh (hexagon pendant lights), Lush (pink RAL linear lighting), First Light fitness (complex linear system ), Kurzon cinema chain (bespoke wall lights) all the way to bespoke fittings for a leading data centre chain, 299 Lighting are experienced bespoke lighting manufacturers and suppliers.