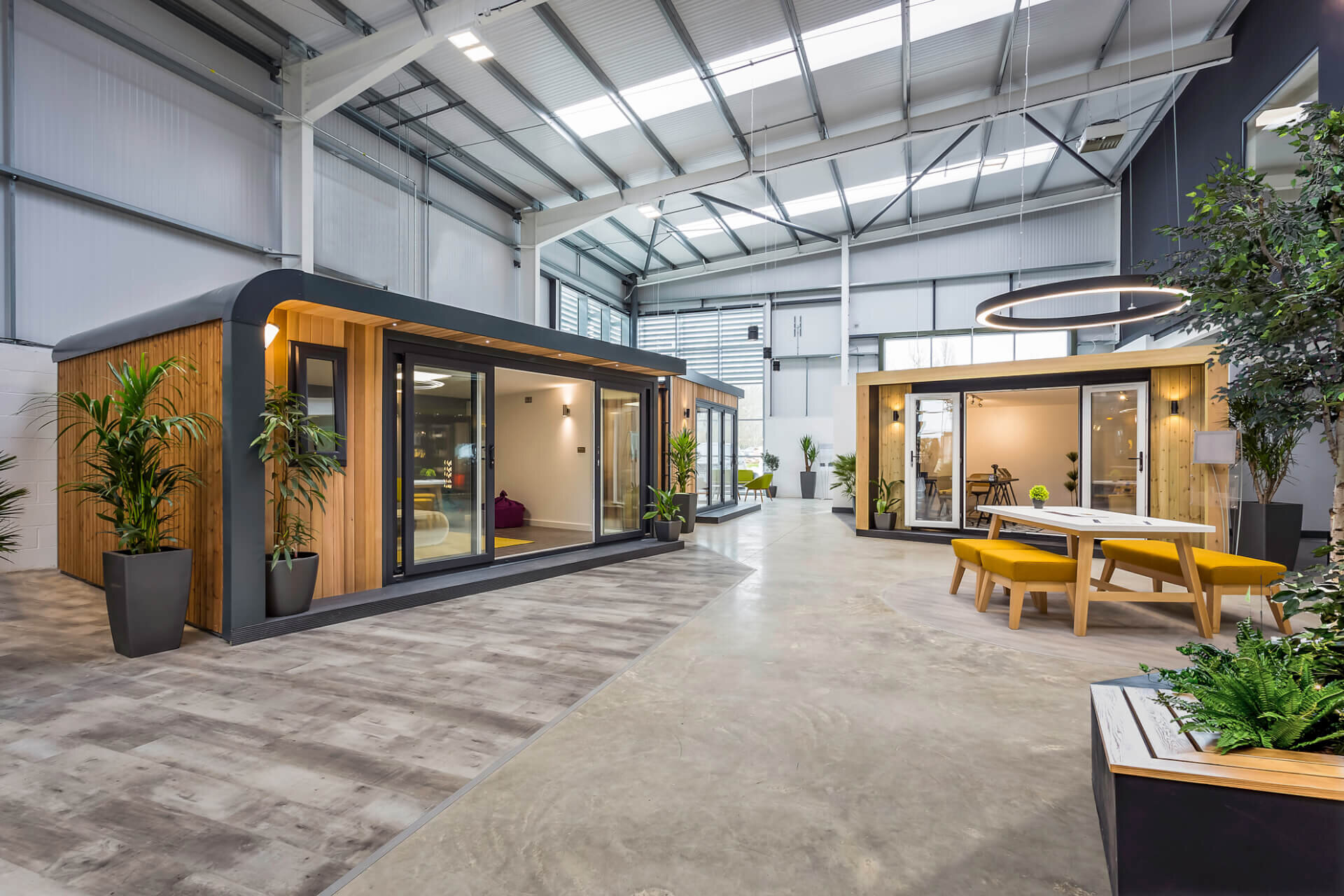 Hopefully, sometime soon, we will return to the physical offices. The return might look a little different than the pre-COVID world. Face masks, social distancing and hand gels aside, what will the workplace of 2021 look like?
---
2020 has been a rather unusual year for commercial fit-out. As we all had to evacuate our offices in 2020 and adapt to remote working, the landscape of the commercial fit-out market is changing. With most of the nation setting their remote desks in their dining rooms, bedrooms or guest rooms, the landlords and business leaders are asking questions about the future of the office. Is the office dead? Is it to stay? And if so, what type of office will offer the best response to the current market?
Up until fairly recently the most common office types on the UK market were a CAT A and CAT B fit-out. And the line between CAT A and CAT B was fairly clear. But there is a new kid on the block, a plug and play, ready to work CAT A + concept, that is a response to the increased need for flexibility. In 2020 the market saw increased demand for managed office space and we believe it is here to stay through 2021.
It's February 2021, and we are attempting to predict what the year ahead has in store for us and the industry. On the spec sheets, we are already noticing new out of London locations, new office layouts and most interestingly, new functional areas like sanitising stations.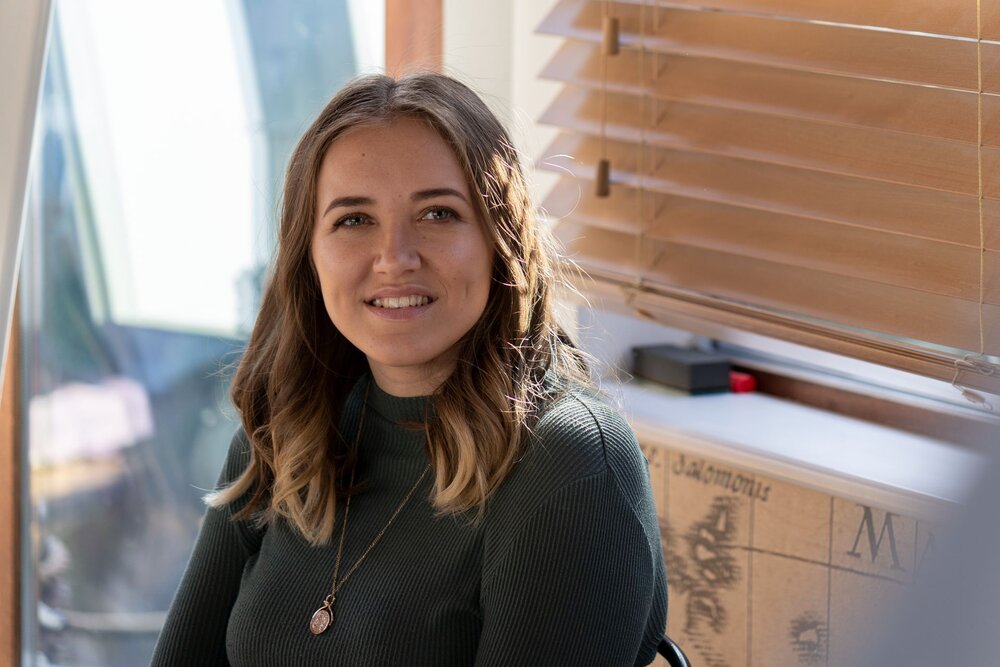 We asked our Senior Lighting Designer, Megan, what she thinks the year ahead may look like for the offices of the future.
The recovery period…
As we begin to transition into what may be the new normal there is a strong belief that the hybrid way of working is here to stay for a while. The CAT A and CAT A+ fit-out will most likely become the new normal as businesses might be holding off the fully customised CAT B fit-out, whilst the world recovers post-pandemic.
It's all about Flexibility.
As we have all juggled remote working with childcare thrown into the mix throughout 2020 and the first term of 2021, flexible working is becoming commonplace. The 9 to 5 working hours look like a thing from the past. With this in mind, businesses will adopt the same approach to space. The use of space is going to be heavily considered in the design. Megan comments
"There will be a lot of changes in office areas to accommodate a new way of working, including different shift patterns and having fewer people in the office at the same time."
Adding to this we can see a shift of people moving into a hybrid working pattern. People have discovered that they can work from home successfully and want to plan out their week in order to execute the most productive work schedule for them. We may be seeing a lot of 3:2 ratios for work from home weeks from now on.
Resimercial design.
With working from home now being the new normal, people will be looking for a workplace that looks and feels more like home. Decorative finishes and comfortable furnishing alongside more decorative lighting and ambient lighting will be appearing on the specification even more than before. We might see a more warm colour temperature in the commercial lighting in the breakout spaces as a result of this trend.
Video conferencing is here to stay.
With dispersed teams and more flexible working, we are forecasting more provision for video conferencing on the specification. Acoustics and good lighting go hand in hand with creating a more enjoyable video call experience. So perhaps we might start seeing more acoustic lighting specified on the projects.
Open plan concept with a new twist.
Large open plan offices with hot design facilities have been very popular in recent years. The spacious office gives a friendly and welcoming vibe, not to mention the natural light. The open plan concept is here to stay, but prepare to see more space dividers and cubicles and pods. We can already see a shift to grouping people that work together. Megan says:
"Grouping of furniture/desks for people that work together daily will become more evident and having fixed seating plans to avoid cross-contamination. Partitioning systems will become increasingly common in the workplace.
Sustainability
Businesses and individuals are adopting more sustainable practices. Companies are concerned about reducing their carbon footprint and many new office developments aim to achieve BREEAM or Green Building rating. The majority of new schemes are taking advantage of natural lighting. Using LED lighting and keeping energy consumption under control are a big part of the sustainability conversation. We think that more schemes will be looking to use more sophisticated lighting controls to monitor the use of the space, occupancy and energy.
Here comes the Sun.
On a more practical note, when we move into the Summer period people will have to really think about their ventilation systems. We may see a decrease in air conditioning systems and people will opt-in for natural ventilation. And of course, more sanitising stations around the office will be a must. In addition to this, an increase in biophilic design will be seen to surge as we will most likely still be living within restrictions. Megan comments
"I think there is going to be a big increase in fit-out prioritising wellbeing in the workplace (more so than already). Greenery promotes productivity and physical health, and let's be honest, who hasn't been in their garden for most of 2020?"
Time for a change.
In the midst of the bleak mid-Winter, we're in right now any addition to our normal 'restricted routine' adds an element of hope for what is to come once restrictions begin to lift and as we can't venture outside and meet others, it only makes us more eager to want to come back to the office. As a result, a huge buzz can be expected from the offset to fill the workplace and finally bring teams together.
What can we take away from this? Well, we know that we need to be ready for change and that the new 'normal' will be different from what it used to be. The ability to adapt and let go of old habits as a business has become paramount in order to be at the front of our audiences' minds. With the growing focus on well-being and mental health, continuous innovation in digital technology on one side, and our human need for interaction.
It's not the end of the office, it is just the beginning.
---
Are you working on a project and need advice?
Get in touch with our team and we can help.