We Are On NBS Source. What It Means To You.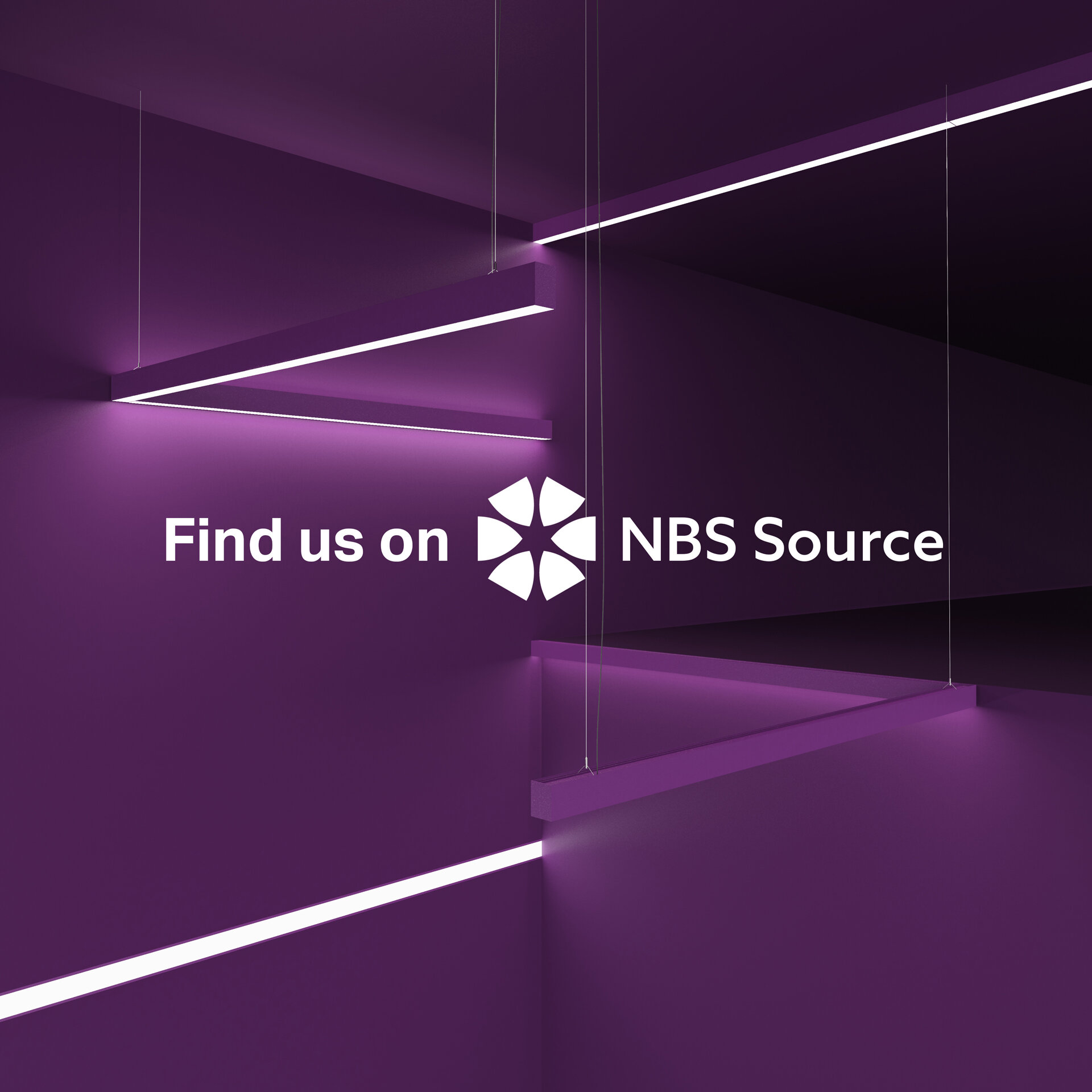 We are all about making your specification life easier at 299. And that is why we have now launched our product range on the NBS Platform, which means all of our products specification information is available on NBS Source, Chorus, Buildings and Create! This means that you can now specify our products on any of these systems with confidence that the information is up-to-date and correct for every product.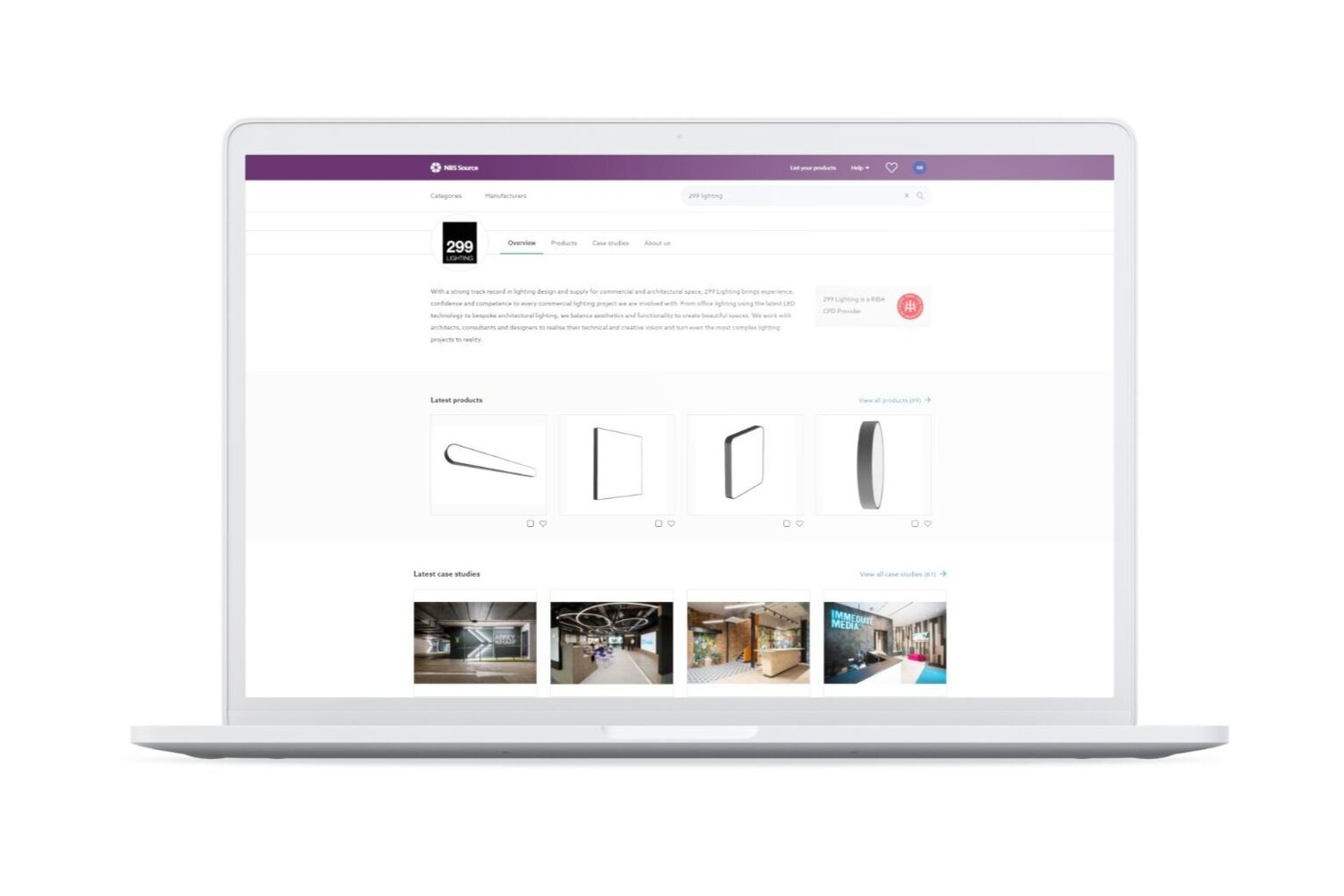 So what is in it for you?
With the RIBA and NBS connection, one can assume that the NBS platforms are only available to the RIBA chartered practices. But it's not quite like that, so hold your horses.
According to our recent survey, the majority of our respondents do most of their specification from google searches, alongside supplier websites. There is, however, a rise in using dedicated specification platforms which make the creation of product specification documents easier. Whilst the slight majority don't use specification platforms, those who do almost all use the NBS platform for this function. The most important result shows that of those who use the specification platforms, they all access their BIM files from the same place.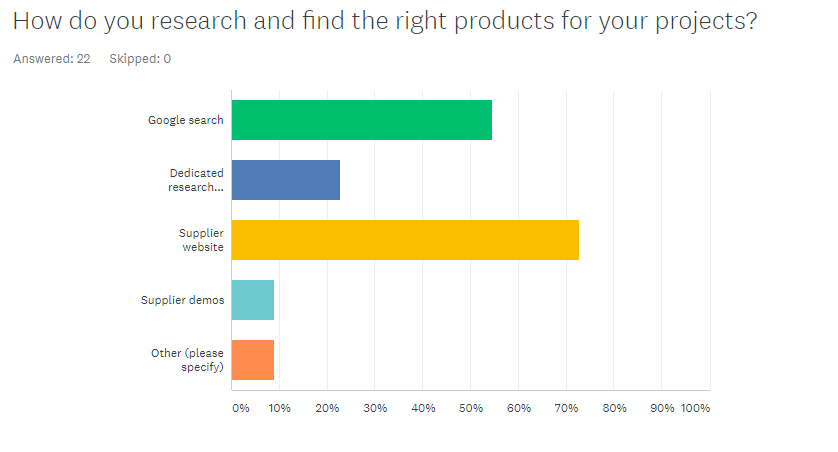 The National Building Specification, better known as The NBS have been providing a platform for easy, consistent and reliable specification in the construction sector since 1973 when they launched a physical book that contained specification information for a host of different construction items. In 1982, this moved onto a floppy-disk based system before turning into dedicated desktop software called Specification Manager in 1990. In 2005 the NBS Building was launched, which was then further developed to NBS Create in 2011. The most recent platform NBS Chorus launched in 2019 is a cloud based software solution.
The NBS have recently launched their latest cloud based platforms 'NBS Source' and 'NBS Chorus', both of which work harmoniously to provide a simple specification process with very detailed product information, that NBS is so renowned for.
Free research tool.
NBS Source (now referred to as Source) is a free research tool, which allows you to view not only manufacturers products and their supporting literature, but also to view their case studies, all in a bid to ensure the company and the product would suit your requirements. From Source, you can see a range of technical detail that would enable you to decide whether the product will work in the way you would like it to. Source can be accessed free of charge via your web browser, without creating an account.
Create and collaborate.
NBS Chorus (now referred to as Chorus) is a licensed cloud based software, which allows you to create detailed specification documents from a database of products, all of which can be viewed in Source. Once you have found the products in Source, you can log into Chorus and create a project, and within that project you can create your spec document. And what is the best, you can work collaboratively with both colleagues within your own practice, or other companies (e.g. suppliers like 299 Lighting) who are working on the same project to have a central hub of all specification information.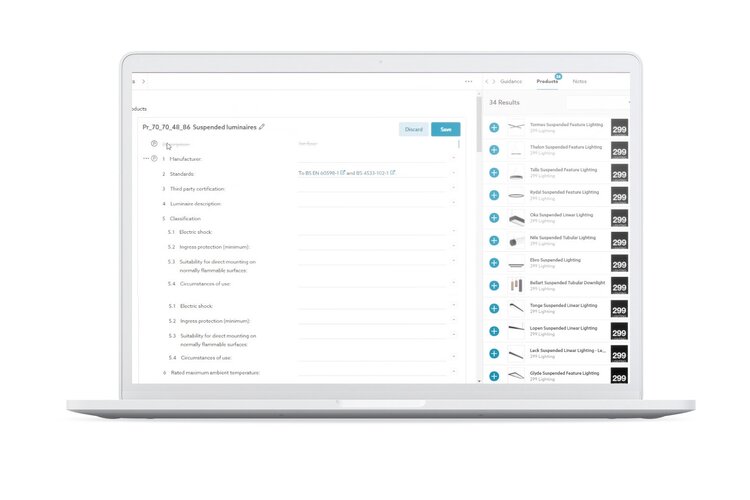 Chorus is an amalgamation of NBS Buildings, and NBS Create. Chorus combines these two desktop platforms into one cloud based software and it's easy to use. Don't worry if you're used to working in Buildings or Create - you can build your specs in the same format for an easy transition!
To make things even better, moving forward, we'll be looking at adding the BIM files into the National BIM Library, which integrates with Chorus to provide full specification and BIM files for a complete project specification pack.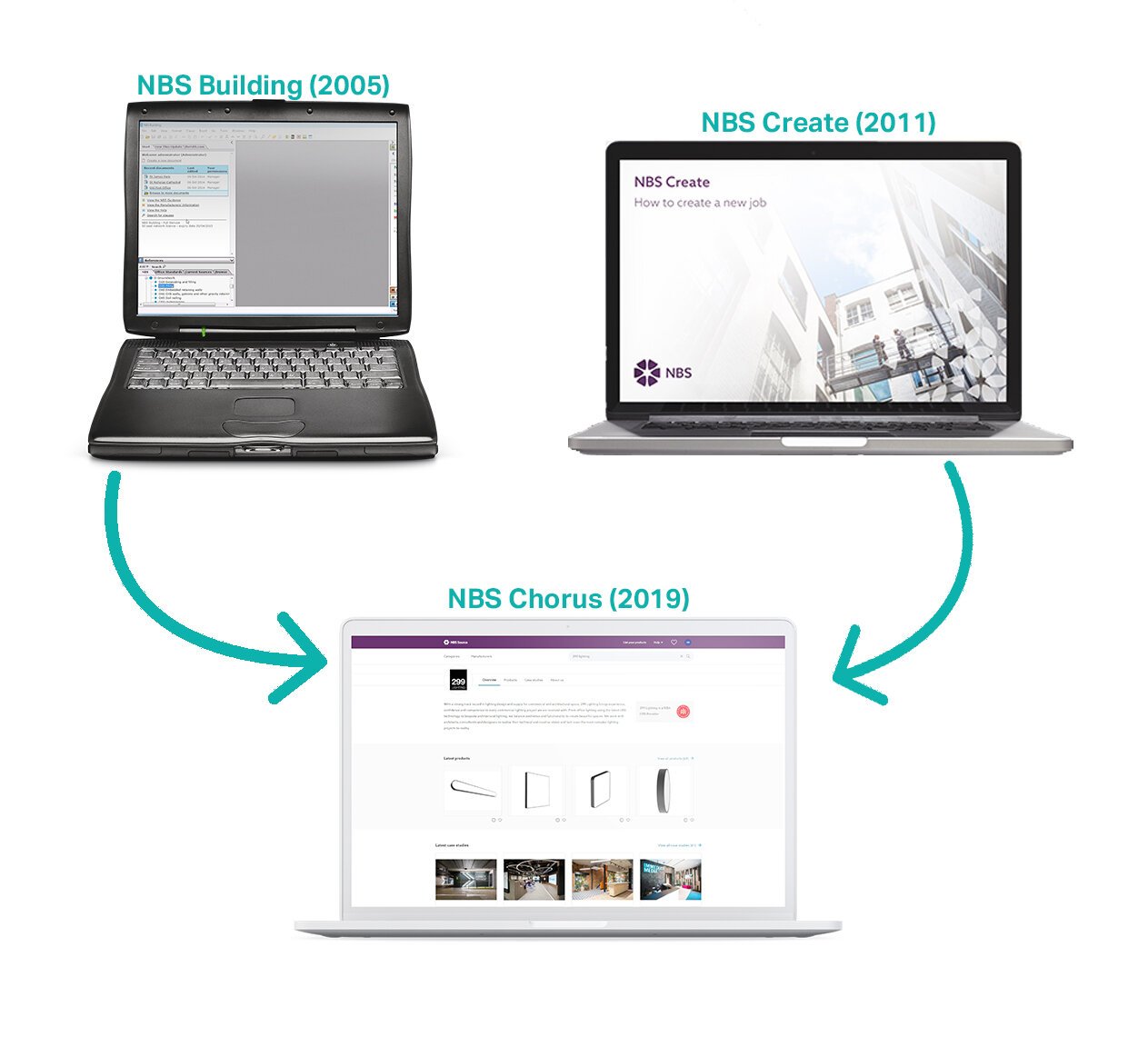 Why are we telling you this?
Moving forward, we'll be looking at integrating into the National BIM Library, which integrates with Chorus to provide full specification and BIM files for a complete project specification pack.
If you'd like more details about NBS Source, and how to find and specify our products…
Contact our team!