Idol Hair, 241 Victoria Park Road, London
CONTEMPORARY TRACK LIGHTING FOR AN INNOVATIVE HAIR SALON.
241 Victoria Park Road, London
Project Summary:
Location: London
Sector: Office
Client: Idol Hair
Lighting Package Value: 3K
Duration: 4 months
Size: 500 sq ft
Photography: Clevedon Aaron
The recently revamped cutting edge hair salon Idol Hair in the heart of East End in London sees a total reinvention of approximately 500 sq ft of contemporary retail space. The salon boasts an excellent location and eclectic clientele. The revamp has been driven by founder and owner, Marc Luickx who spotted an opportunity of creating covid- safe environment for his clientele.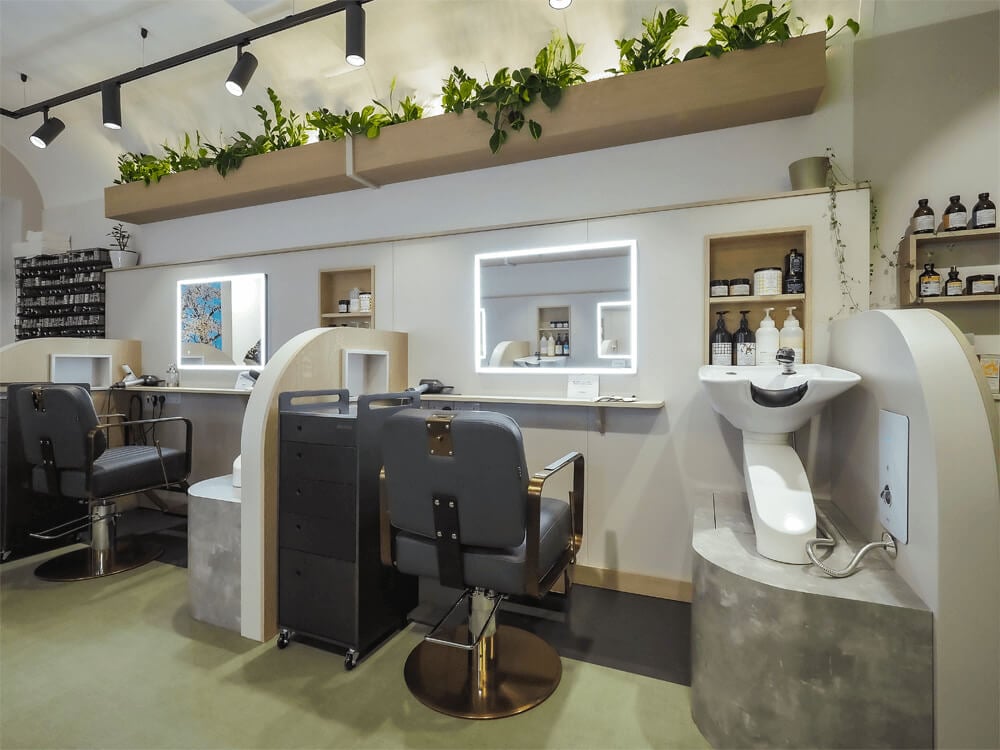 Originally founded in 1993 as Studio 29 by Marc Luickx in a warehouse at Vyner Street as a visionary creative hub combining hair salon with art, the salon relocated to its current location in 2002. The small 6 chair salon is located on the ground floor of a Victorian style property in London's East End.
We have been approached directly by Marc Luickx in March 2021 with the request for helping with replacing tungsten halogen tubes in his salon with new track lighting. The client had a clear idea of what style of track lighting they liked and our internal team worked closely with them, making sure the new track lighting would provide good quality illumination for their specialist colouring work.
THE DESIGN BRIEF.
The hairdressing industry experienced testing times during the covid pandemics and some salons used the pandemics as an opportunity to upgrade their interior design. The innovative concept of self contained pods came from the idea of traveling first class, where the passengers feel safe in their pods, away from everyone else, but still isolated. The salon was redesigned into 6 self contained pods, which means minimum traffic within the space. Each pod features bespoke cabinetry including the hair wash basin.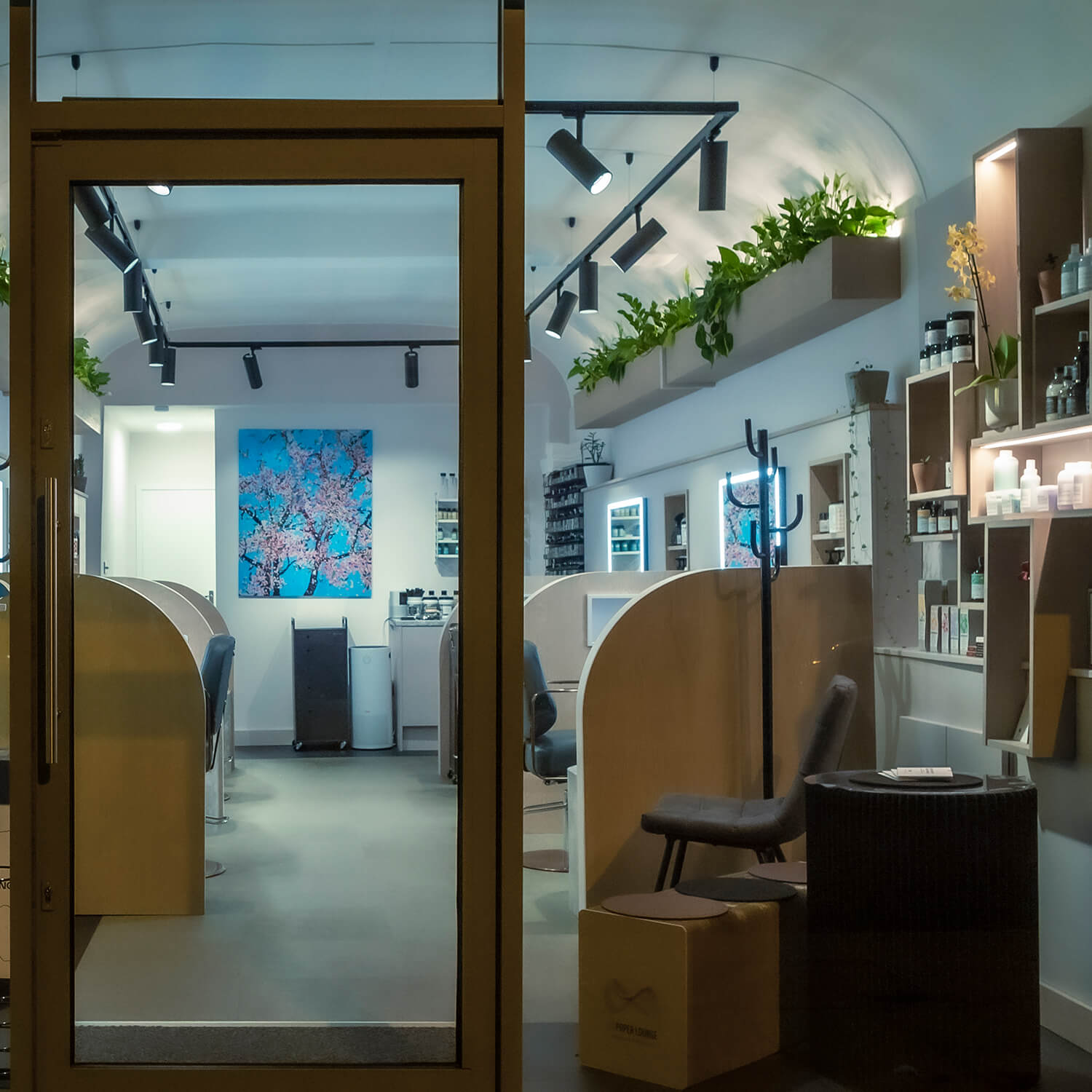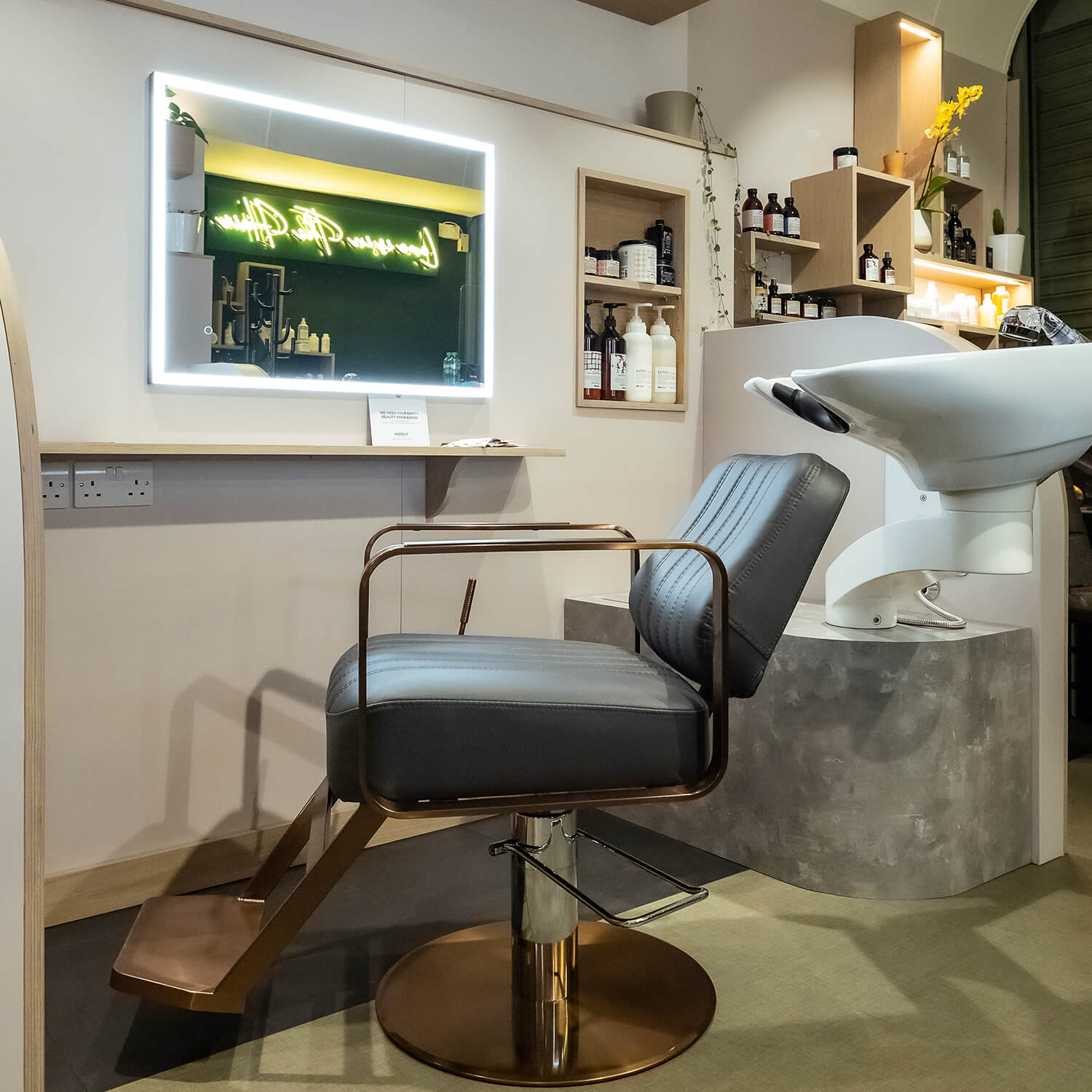 SPECIFICATION.
We evaluated the Suna zoom track the client liked and ensured that the luminaires will provide good illumination for the space and comfortable light for the salon.
Idol Hair started using sustainable hair care products six years ago and sustainability in their material choice was high on the agenda.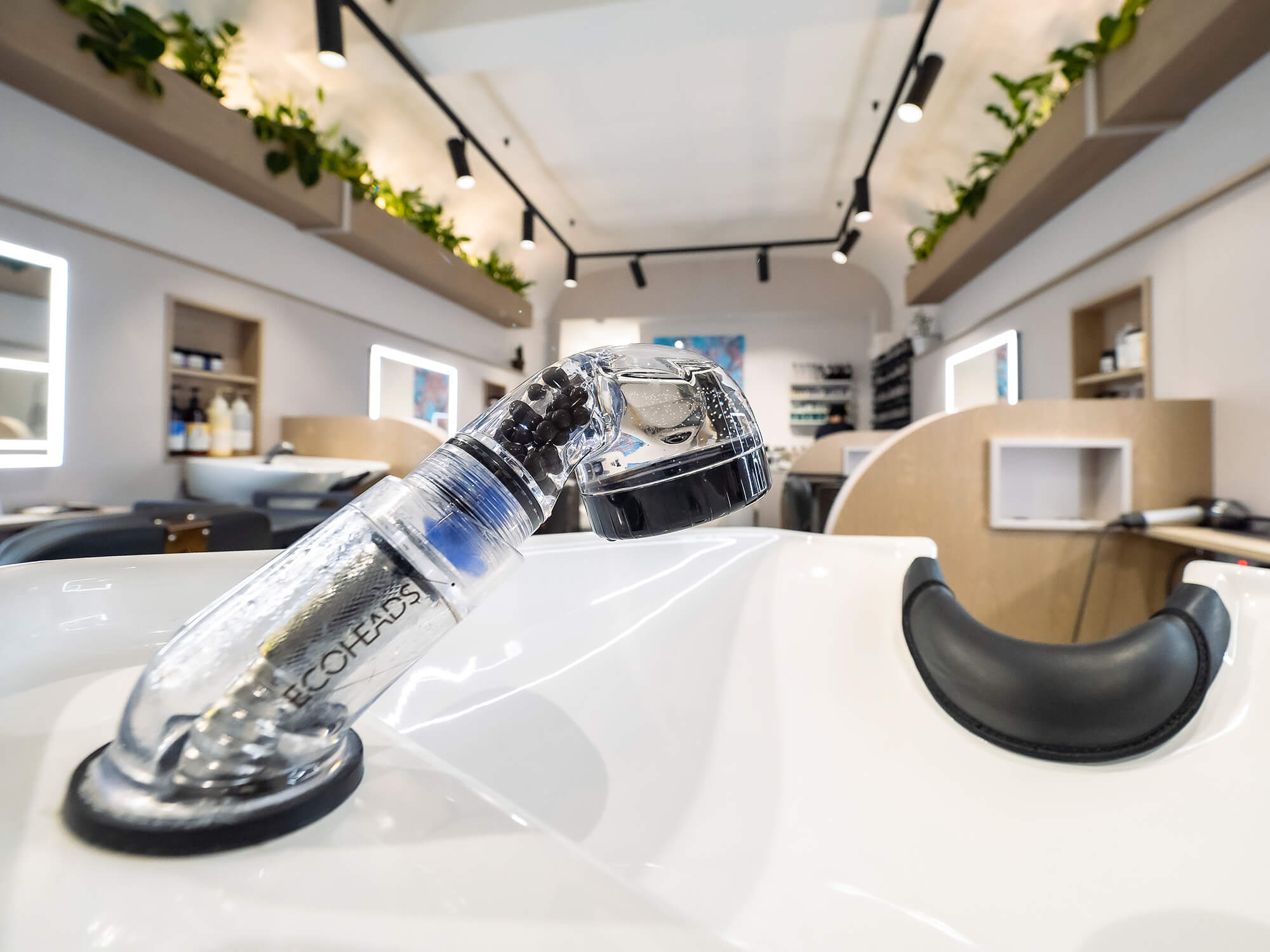 The main illumination of the salon is a track system consisting of 16 Suna track spots with a 30 degree beam angle and 4000K colour temperature emitting soft white light, whilst keeping the glare at bay. The client liked the contemporary matte black finish with an industrial look and feel.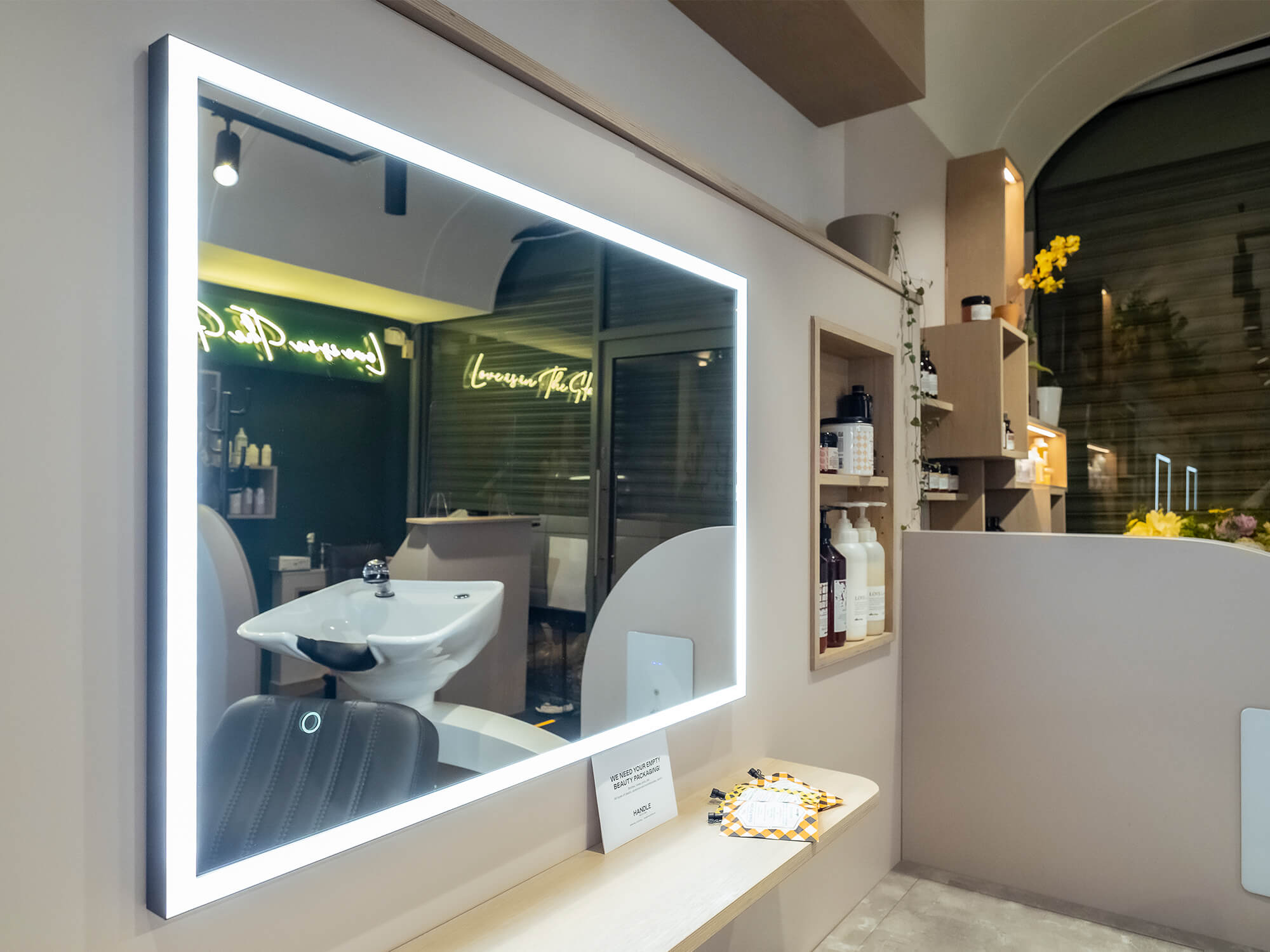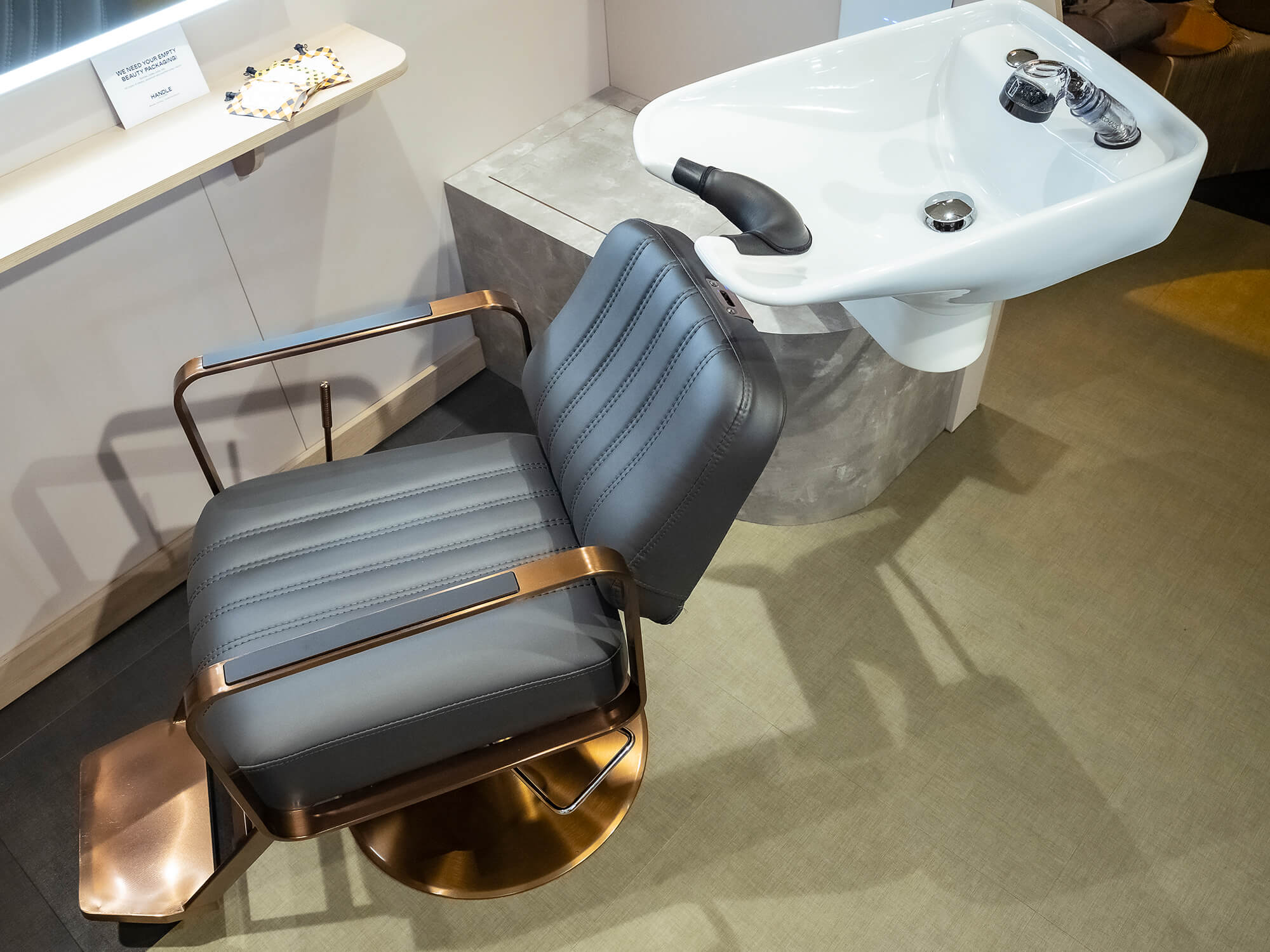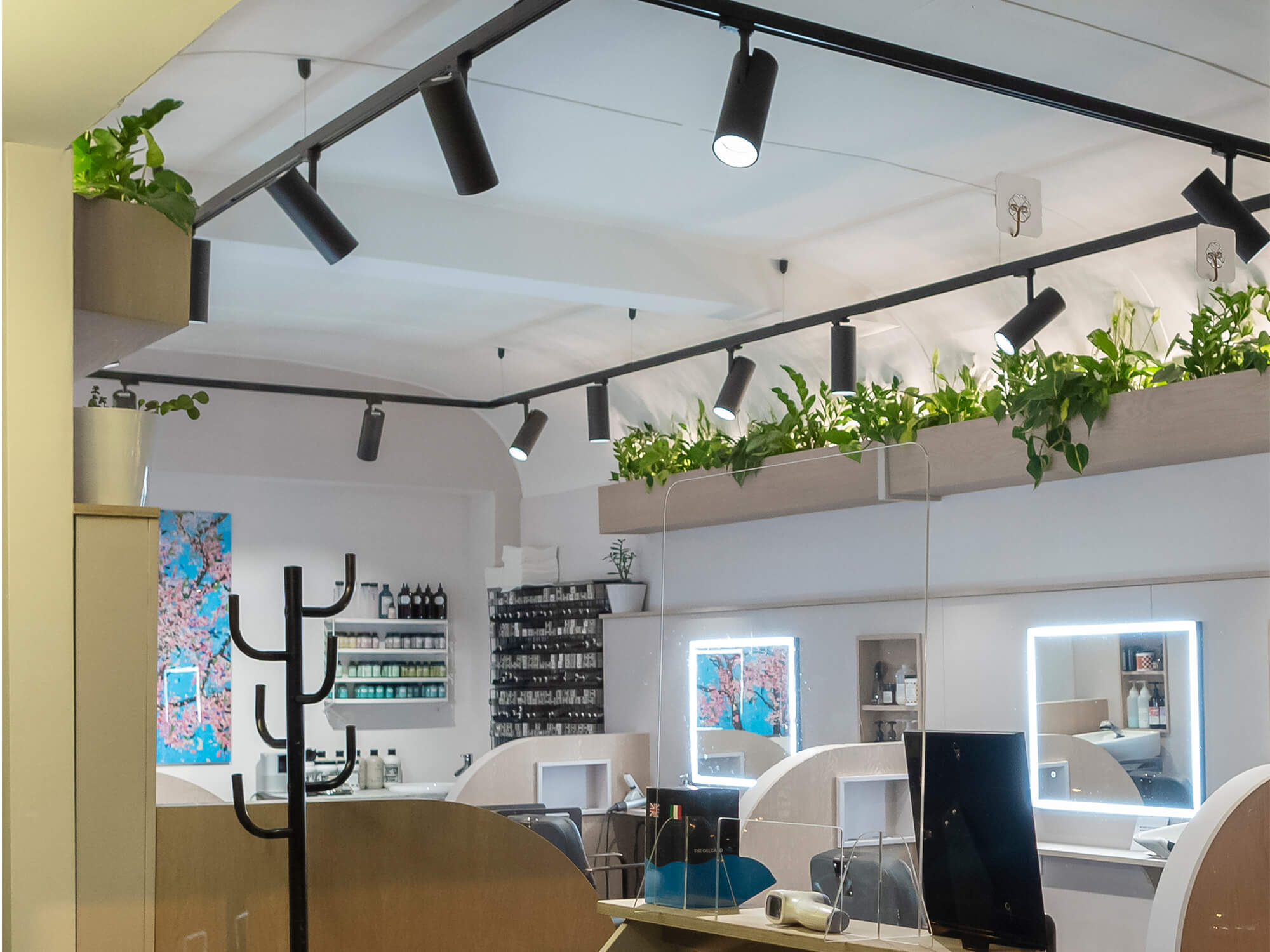 The revamp was completed in June 2021 and the final result is a clean, crisp and contemporary-looking environment where people can relax whilst having their hair done.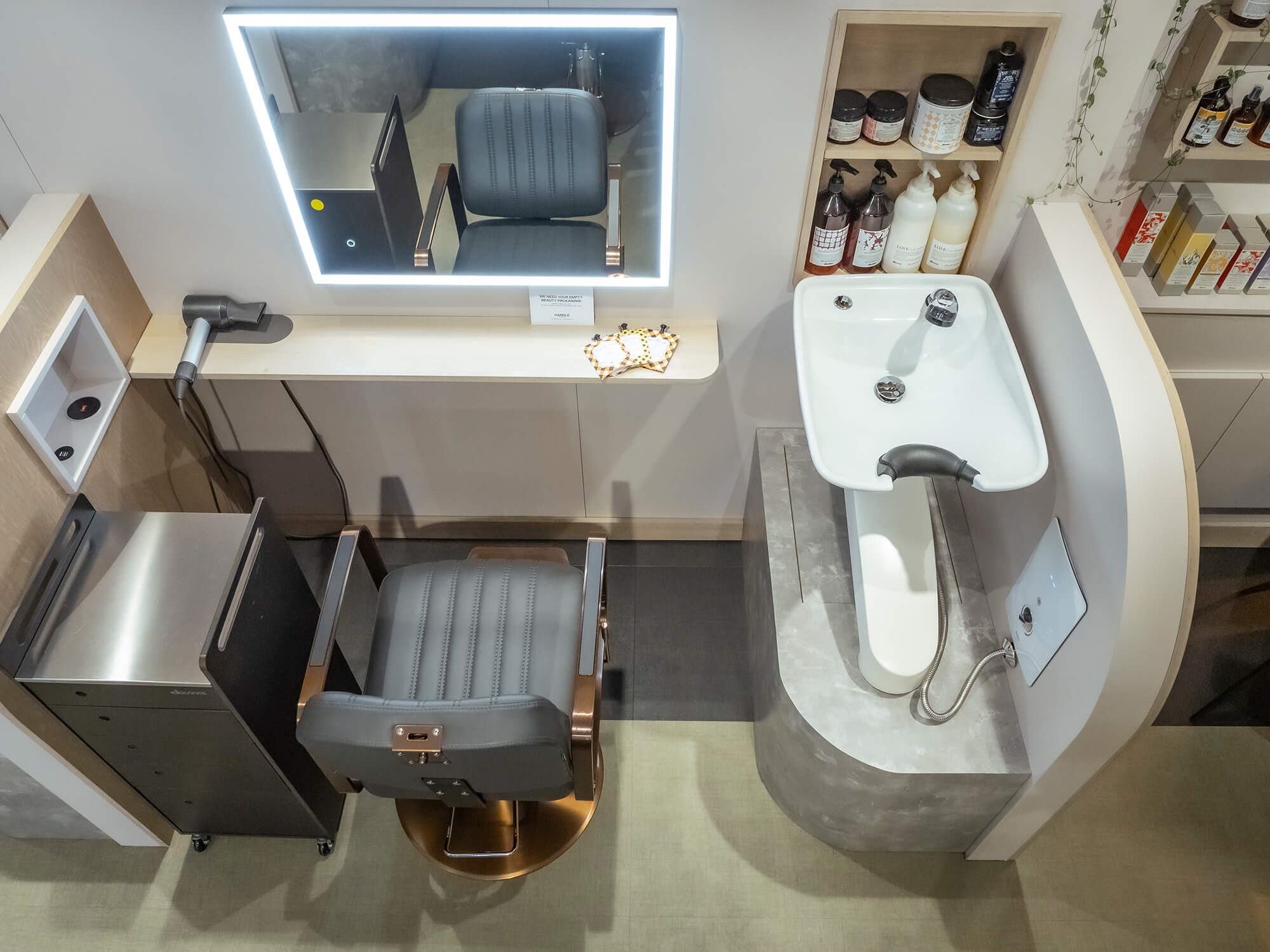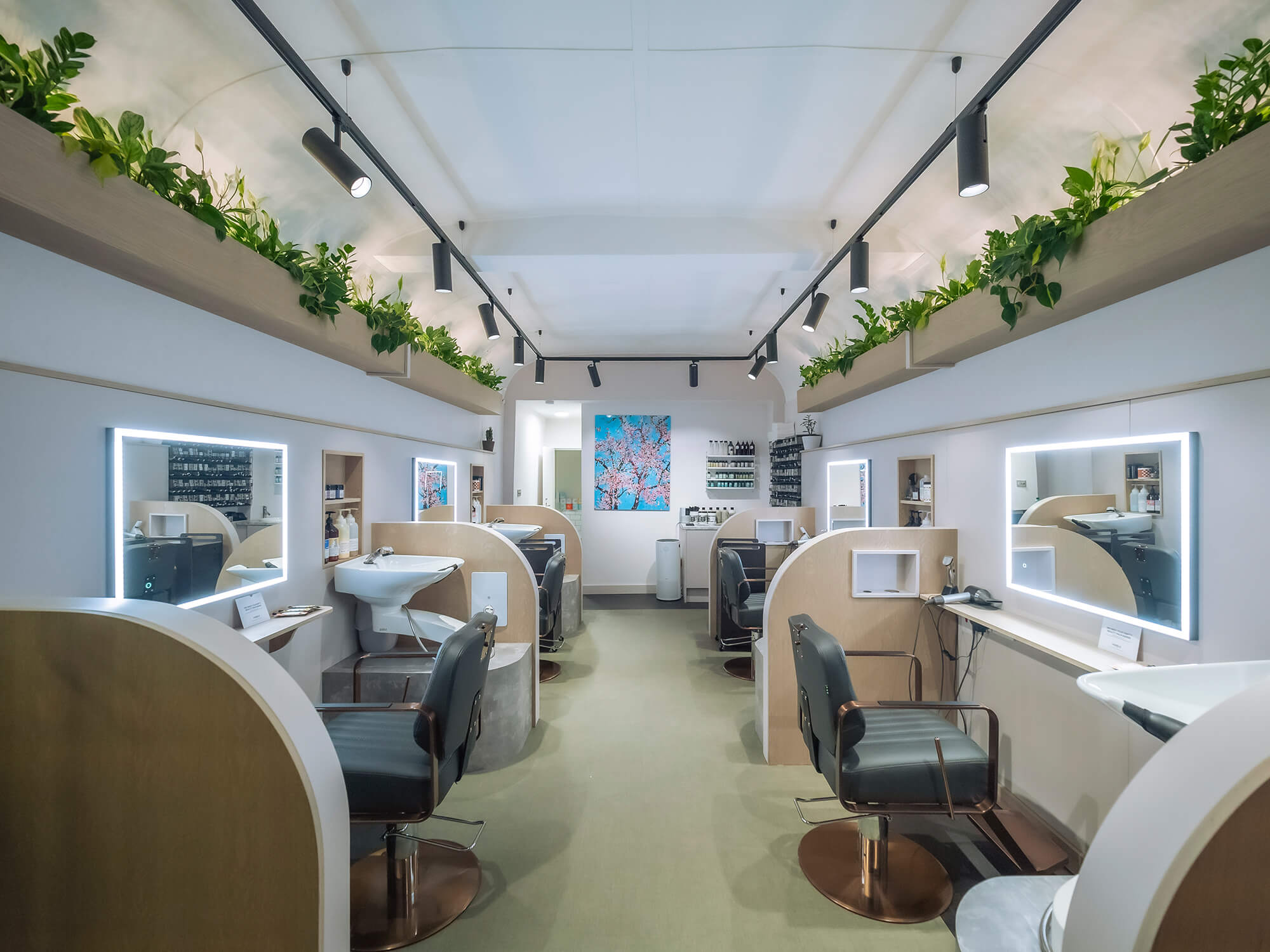 It was great to work with your company!
Having a direct person to call and speak to all along the project was really helpful.
Billy knew exactly what we needed and understood the need for great lighting in a hair salon.
The whole process was smooth, friendly and very professional.The lighting is amazing and many clients compliment us on the style and quality. Definitely a great asset to our new salon.
Project in figures:
16 Suna Track Spots
16 Suna track spots were used in order to achieve the right look and feel.
14 Metres Global Track System
14 metres of Global track system were used in this project.
Products used in this project:
Similar projects:
We're happy to help whatever the size of the project.
Our team has the experience and expertise to help you every step of the way.
Working on a unique or listed building project and need assistance?
Our team has the experience and expertise to help you every step of the way.