Aerial Direct, Fareham.
OFFICE LIGHTING FOR A HIGH-SPEC TURN-KEY FITOUT.
AERIAL DIRECT, FAREHAM.
Project Summary:
Location: Fareham
Sector: Office
Value: £76.5K
Duration: 1 Month
Fitout: Spectrum Workplace
Client: Aerial Direct
Electrical Contractor: SJM Electrical Services
With over 150,000 customers, Aerial Direct is the largest independent telecoms partner of O2 in the UK. Prompted by the rapid expansion of the business leading to outgrowing their premises in Gosport, Aerial Direct secured a 26,000 sq. ft site in Fareham. The client appointed the workspace specialists at Spectrum Workplace with a complete design and build of this ambitious project. The main objective of the relocation was to facilitate their expansion plan, attract the best talent and demonstrate the position as an industry leader.
The varied layout of the new building had a scope for a contact centre with a state of the art demo suite, training centre and a high-end facility for hosting clients from across the UK.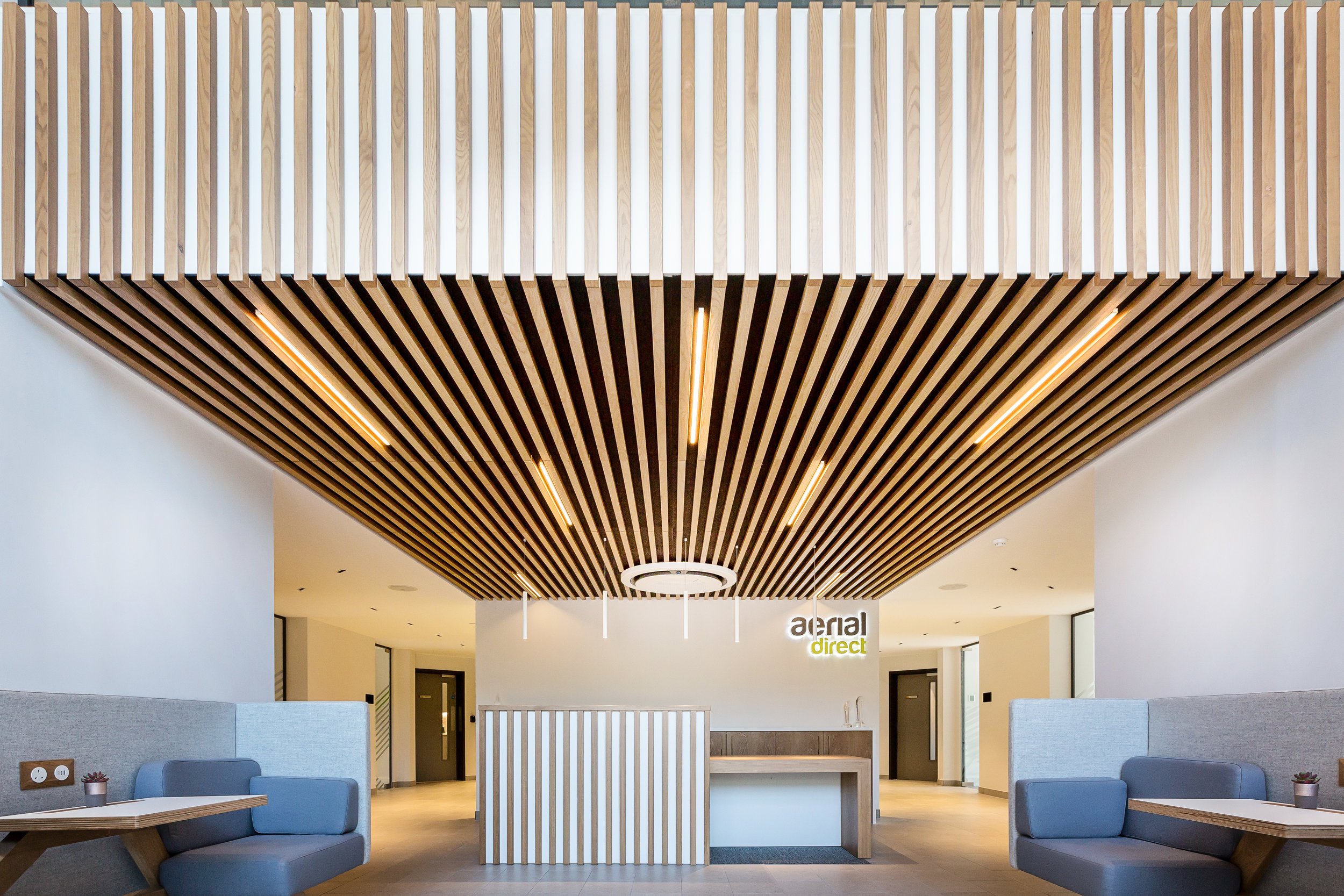 DESIGN BRIEF
Aerial Direct wanted to shift away from a classic office design looking to incorporate influences from the hospitality industry and using luxury hotel design as inspiration.
Featuring quiet touchdown areas, booths for collaborative working and a mixture of open and enclosed meeting spaces alongside a more traditional boardroom. Spectrum designed a welcoming and flexible workplace with a right mix of luxury and functionality.
https://player.vimeo.com/video/463382400?app_id=122963&wmode=opaque
Approached by Spectrum on a recommendation by their electrical contractor SJM Electrical services in May 2018, our team became an integral part of the design team. Despite this being a very fast turnaround project, our team conducted a site survey followed by a full office lighting design and calculations. 3D visuals were produced to help to visualise the space. Boasting a plenty of natural lighting, the scheme is using the multi-optic linear downlight FOSS as the main luminaire of the whole scheme. It is a welcome change from traditional office lighting, using more of a subtle approach, strongly referencing to the hotel industry. Based on the principle of micro diffusers, the Foss distributes comfortable and low glare light. All linear downlights were supplied in white colour, utilising the high gloss black louvre diffusers as a design feature. ( corridors, meeting rooms, board rooms, director's office)
The fully adjustable track lighting system WEY was used in the breakout spaces as architectural feature lighting. The Wey in the contemporary black finish creates a strong visual impact and distributes comfortable lighting.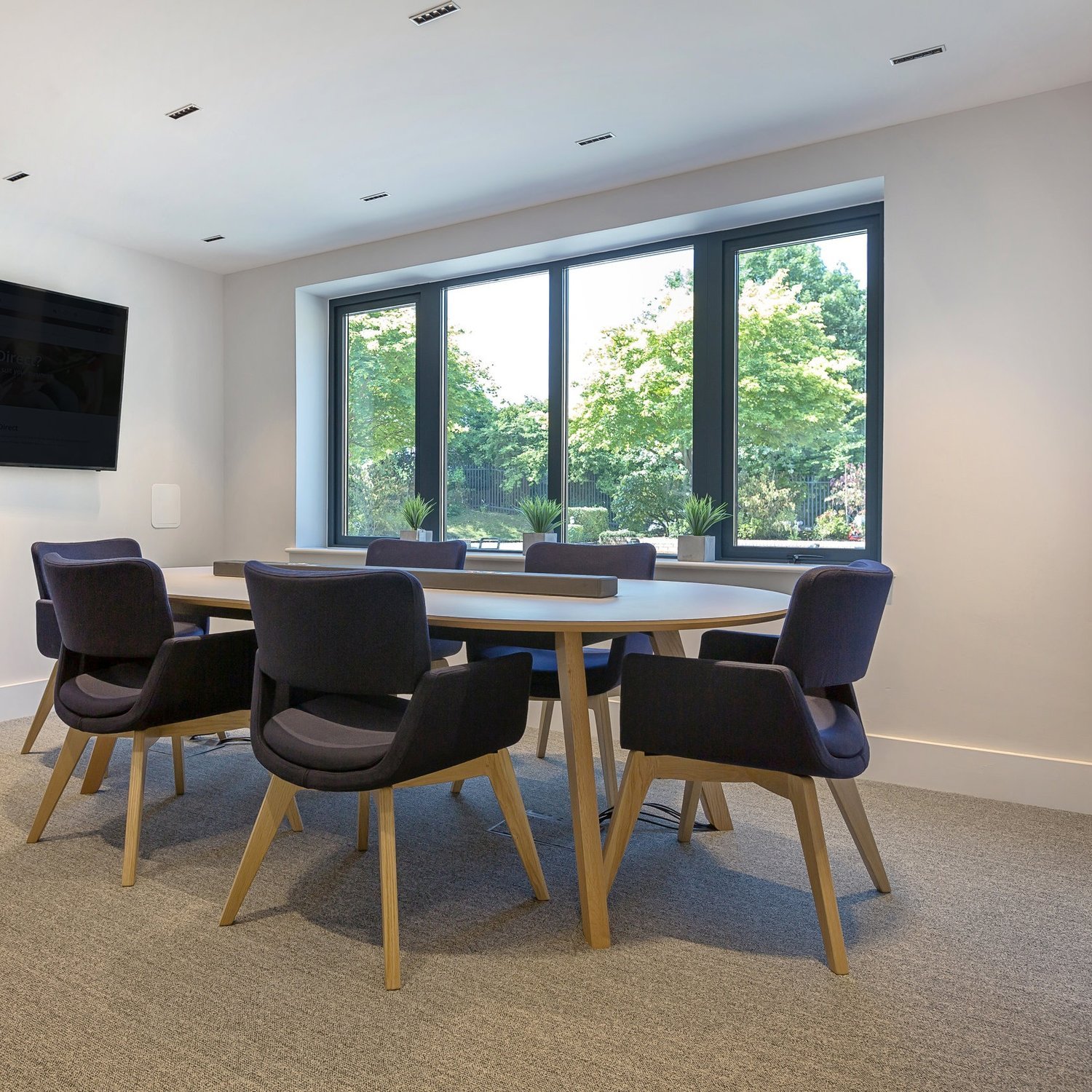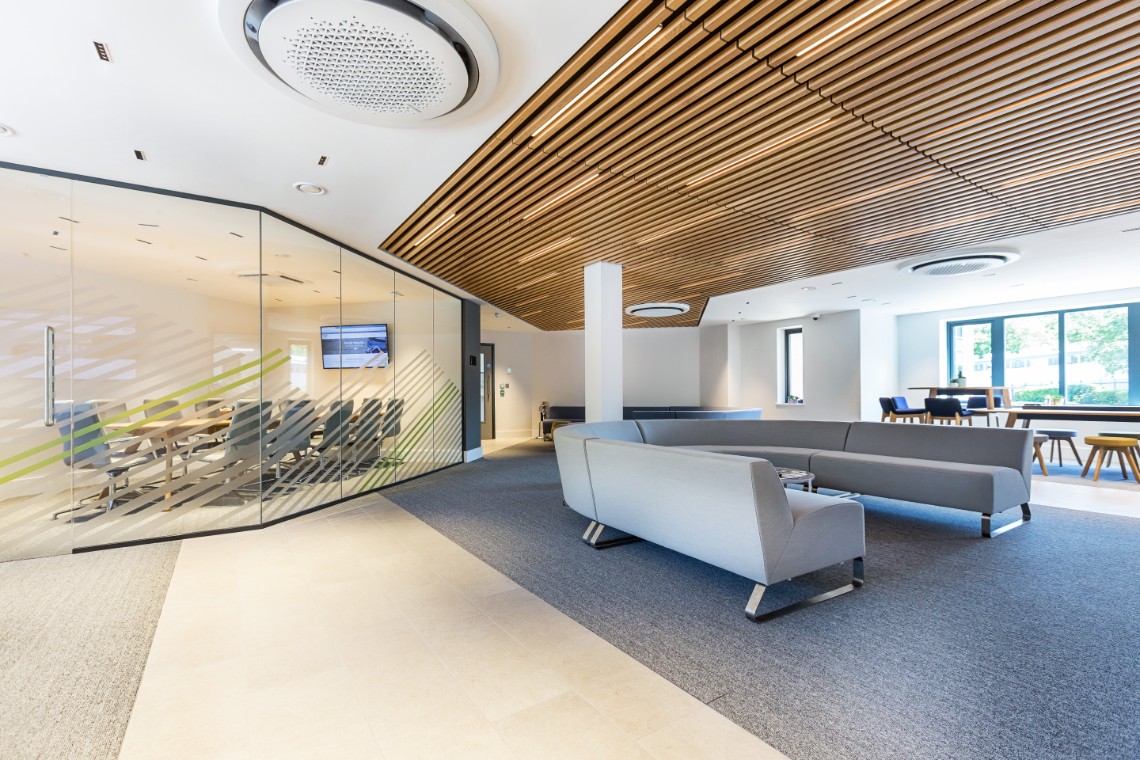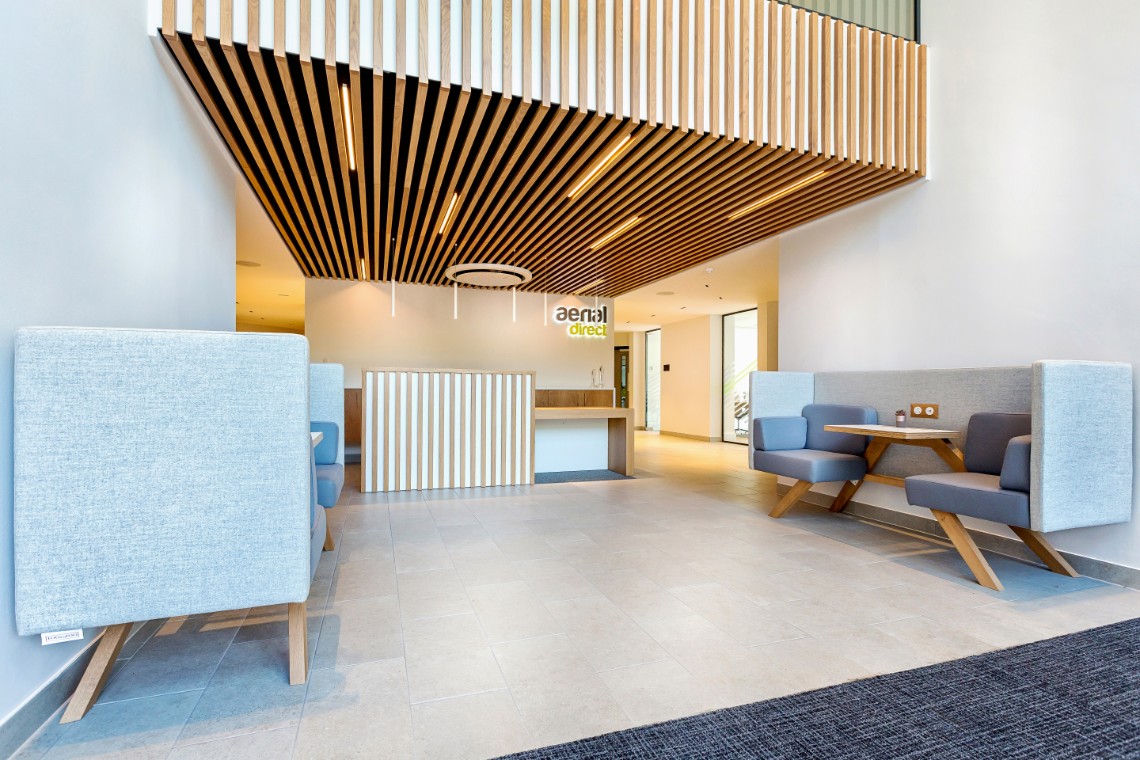 In the collaboration booths and kitchen area, the decorative architectural luminaires KHOI from LED-c4 were used, adding an extra texture to the space. The custom ceiling with linear joinery detail in the main reception area and collaborative spaces features the slim linear profile RIO installed in a random pattern. This adds a dynamic and playful feel to space, mirroring the dynamic nature of client's business.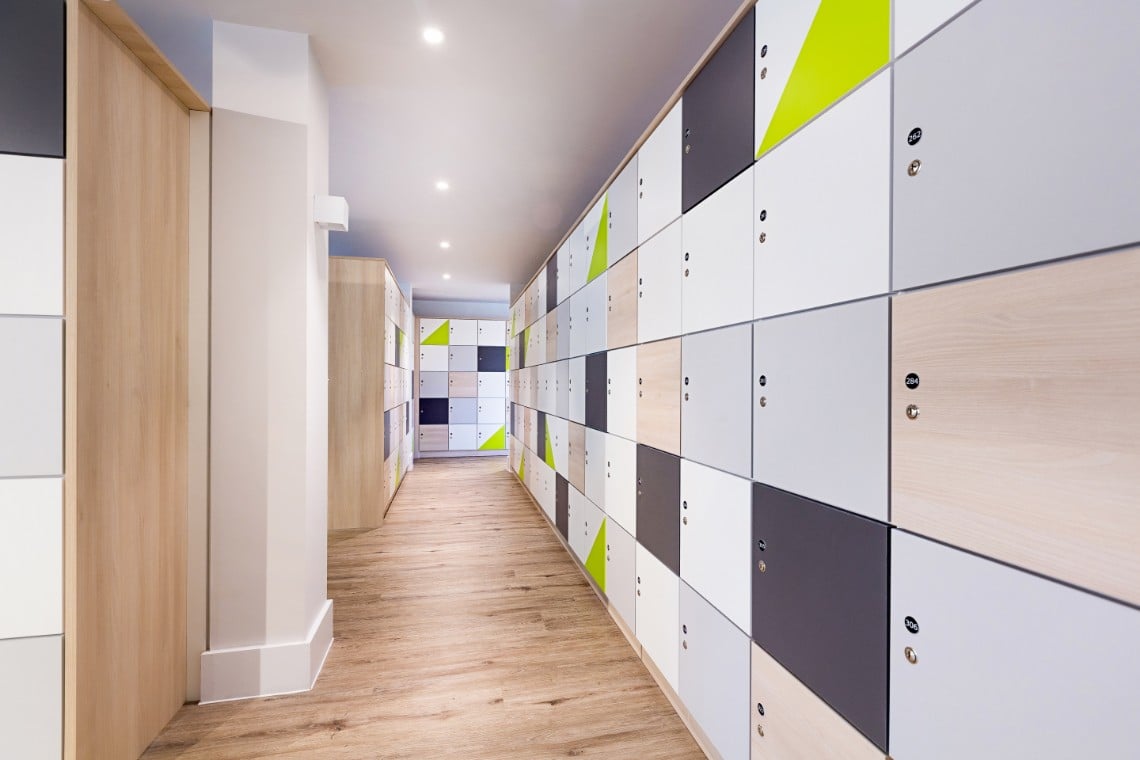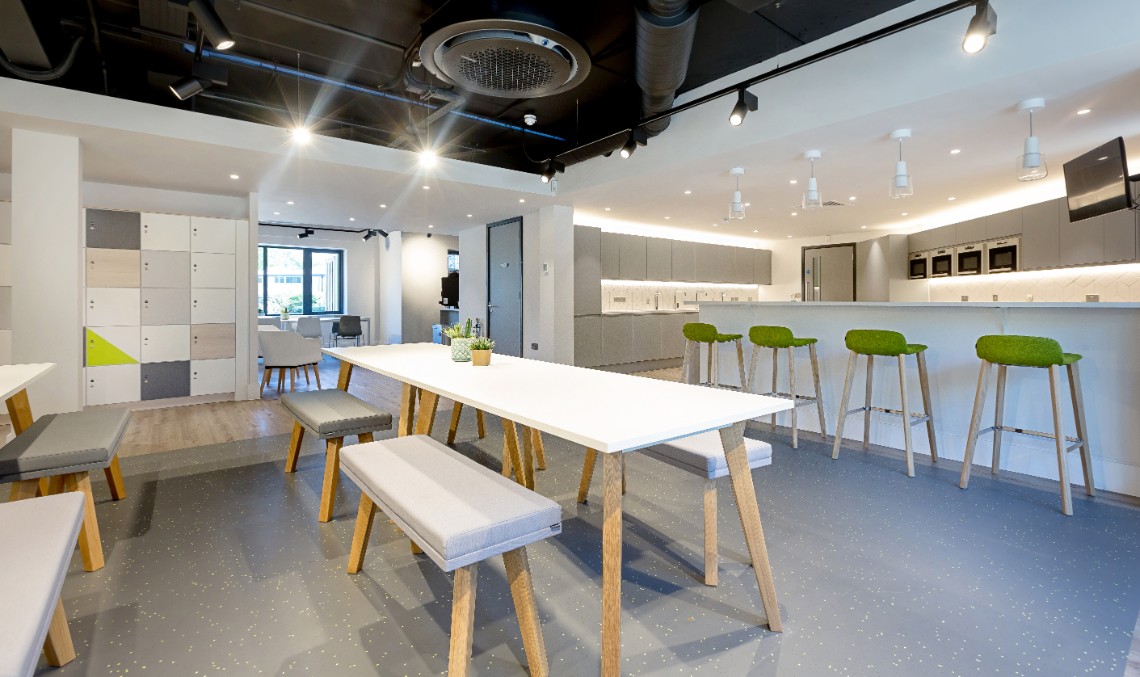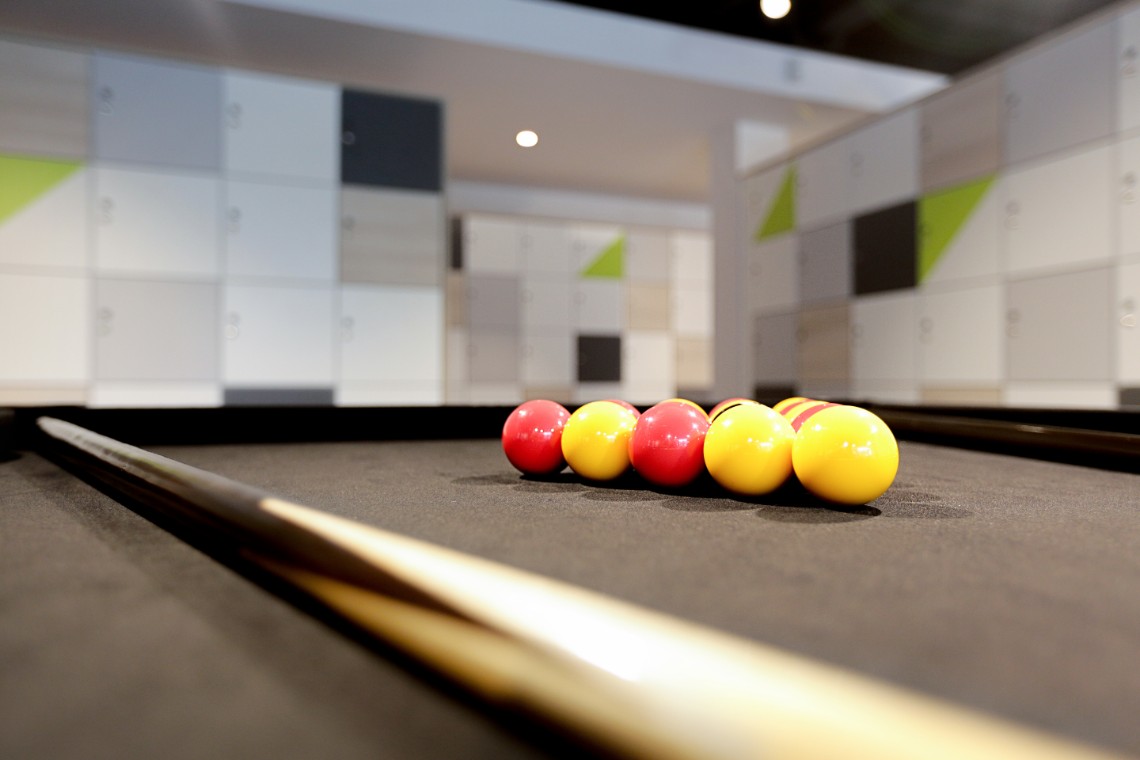 In the main reception area, the suspended tubular feature pendants BELLART were used to add a visual interest to the space.
All lighting for this high-spec cat B fitout was supplied as DALI dimmable, with some luminaires equipped with emergency units, to comply with the LG7 regulations. Key areas we created were: A luxury management suite, customer facing demo suite, 3,000 square foot breakout space, training facilities and a contact centre.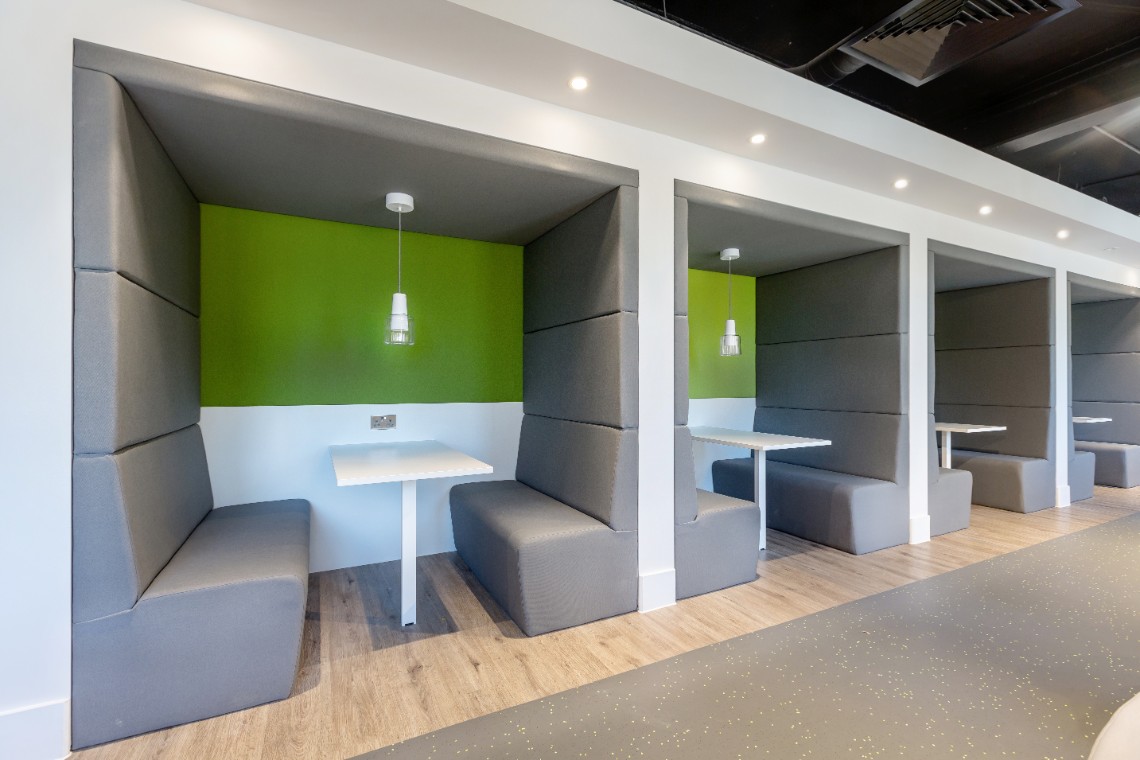 THE DESIGNER'S VIEW

A FEW WORDS FROM HANNAH WHEELER - SENIOR DESIGNER AT SPECTRUM WORKPLACE

WHAT WAS THE DESIGN BRIEF FOR THE SCHEME?

The client wanted their new HQ to project the company's aspiration and position within the sector. They wished to create a contemporary workplace that had elements of luxury hotel design but also represented the dynamic nature of their business.

HOW DID YOU GET TO CHOOSE 299 LIGHTING?

We worked with SJM Electrical, who recommended your team to us. We needed lighting design quite quickly and your team got the brief instantly.

WHAT DID YOU ENJOY ABOUT THE SERVICE WE PROVIDED?

The team at 299 were very helpful and understood the what we were trying to achieve, John and Elman put the whole scheme together quickly despite the short turnaround. The specified luminaires really enhance the interior and we felt they elevated certain areas.

WOULD YOU USE US AGAIN?

Yes, definitely!

IS THE CLIENT HAPPY WITH THE SCHEME?

Very much so, they now have an office space that is visually striking and supports the way they work.
3,000 sq ft
The breakout space alone is 3,000 sq ft. and was a key space we worked on.
26,000 sq. ft
With over 150,000 customers, Aerial Direct is the largest independent telecoms partner of O2 in the UK and needed a very large work space.
1 Months
From initial project brief through to delivery.
Products used in this project: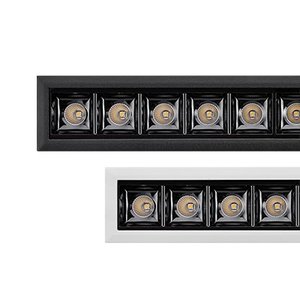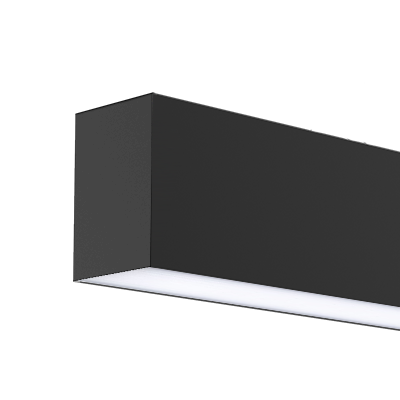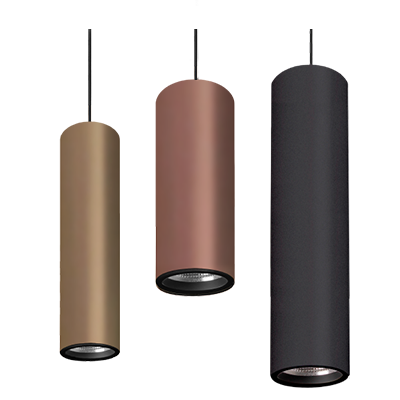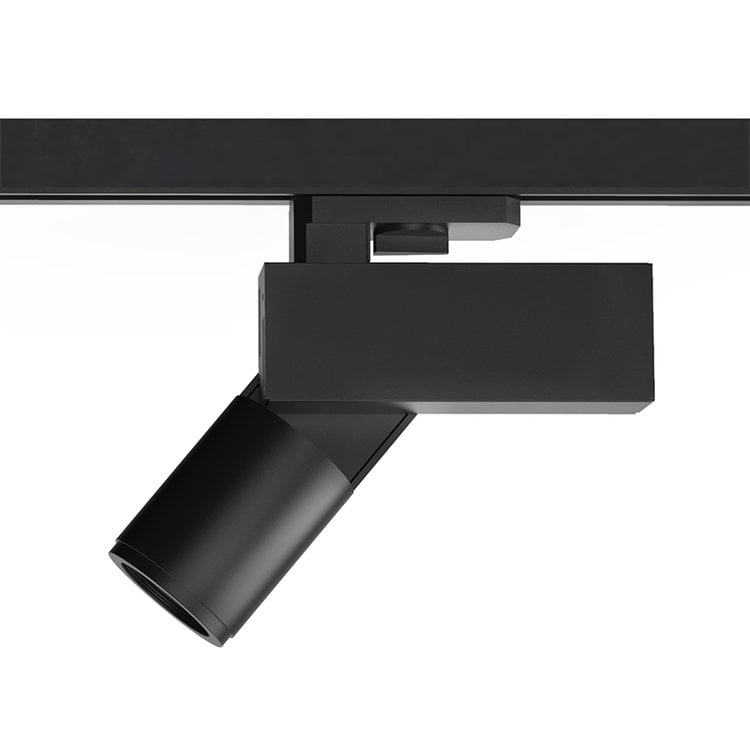 Similar projects:
Thinking of creating a turn-key lighting scheme for your office?
Get in touch with our friendly team today!
Thinking of creating a turn-key lighting scheme for your office?
Get in touch with our friendly team today!