71-73 Carter Lane, London.
OFFICE LIGHTING FOR DESIGN-LED SERVICED OFFICE SPACE
71-72 CARTER LANE, LONDON
Project Summary:
Location: London
Sector: Office
Value: Undisclosed
Duration: 3 Months
Interior Designer: Create
Client: Boutique Workspace
Electrical Contractor: Holloway Group
The latest addition to Boutique Workplace growing family of stylish workplace destinations around central London features 14,500 sq ft of fully furnished flexible office space. True to the brand philosophy, the recently refurbished 5 storey 71-73 Carter Lane offers a design led mixture of private suites, self contained floors, shared space, meeting rooms and amenities with a bold personality.
With an impressive portfolio of 30 boutique locations situated in buzzing parts of central London,Boutique Workplace offers clients unique and design led serviced office space. True to its core values and philosophy, Boutique Workplace designs their workplace with their clients in mind, catering for businesses from start ups to establish businesses.
Business Development Manager - 299 Lighting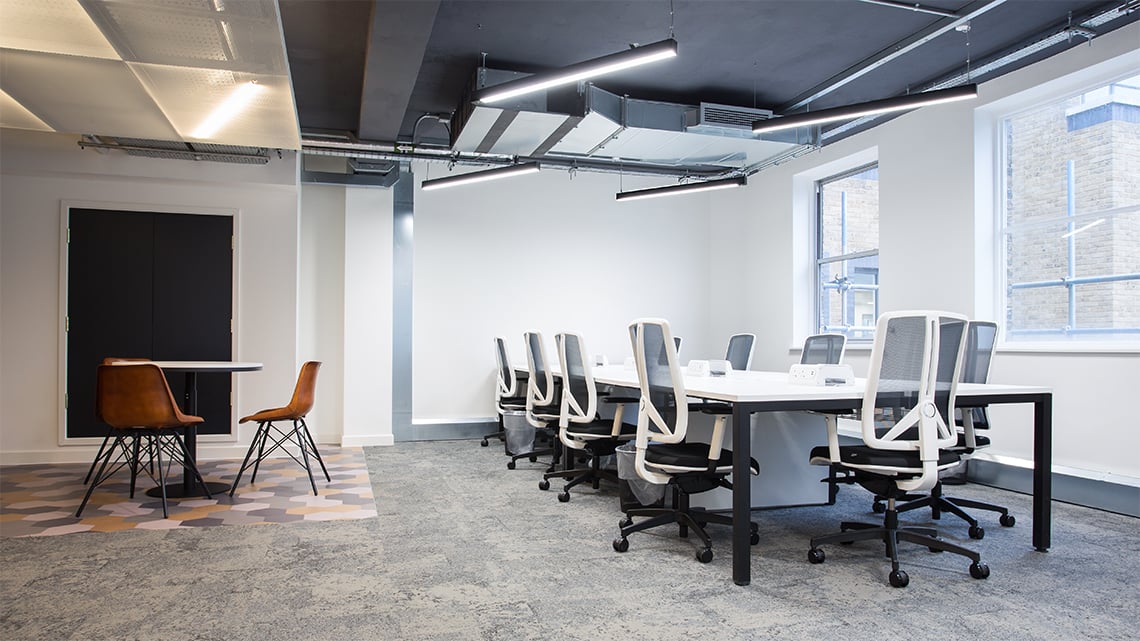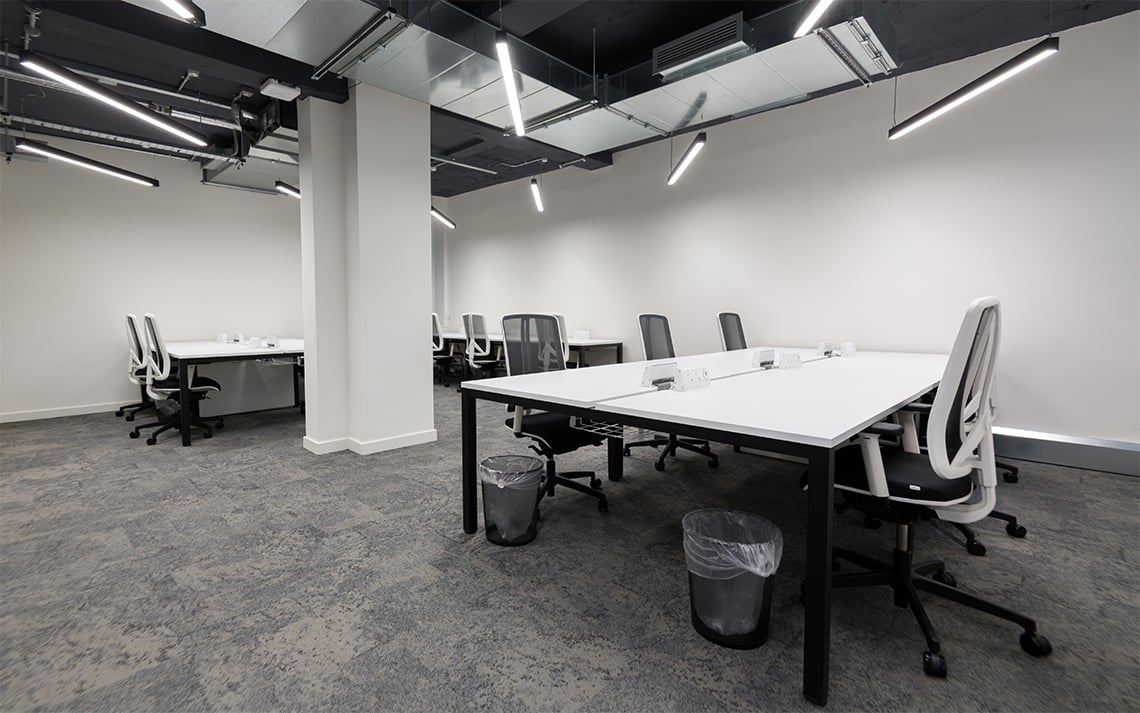 Boasting a superb location with excellent transport connectivity, 71-73 Carter Lane is situated in a thriving area within a stone throw of St. Paul's Cathedral. It comprises 21 boutique offices over 5 floors, incorporating 237 workstations and offering anything from private desks to self contained floors for larger clients.
Boutique Workplace keeps a tight focus on the type of properties they offer their clients- well located workplace with the size ranging between 10,000 to 15,000 sq ft, fitted to high standard and boutique look and feel.
Commissioned with the brief of rejuvenating the tired building, Create were leading the design on the project and created a contemporary concept for the space.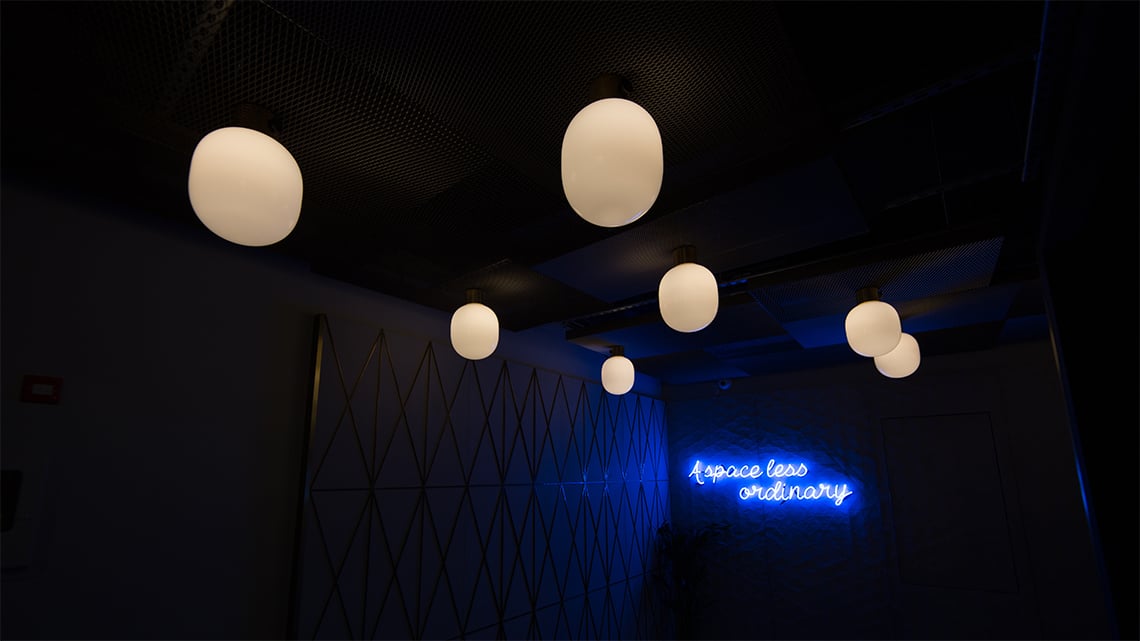 Strongly referencing to Art Deco, the design is contemporary and bold. In some places, lighting is obscured by mesh ceiling details, creating moody and dramatic atmosphere.
We worked closely with the electrical contractor Holloway Group, who approached us in June 2018. Thanks to our reputation on previous projects, we have been trusted by the electrical contractor to design the lighting scheme for the whole project. 299's team created the lighting layout and a luminaire schedule, based on the design concept. Several site meetings and site surveys were carried out to support the project. Our team guided the contractor and the design team with the technical advice and product specification, putting suitable products for client's sign off. The project was fast paced and the scheme consists of a Cat A and a Cat B fitout.
The design brief was calling for suspended linear lighting to work with the exposed ceilings and services. The RIO Suspended was used as the main office luminaire throughout the whole scheme. Thanks to its superb build quality, excellent performance and high visual comfort, the RIO is a popular choice of general lighting for working environment.
The circulation areas and corridors are lit with the same luminaire, installed in a scattered pattern. All linear lighting was supplied in a contemporary black colour to enhance the bold design scheme.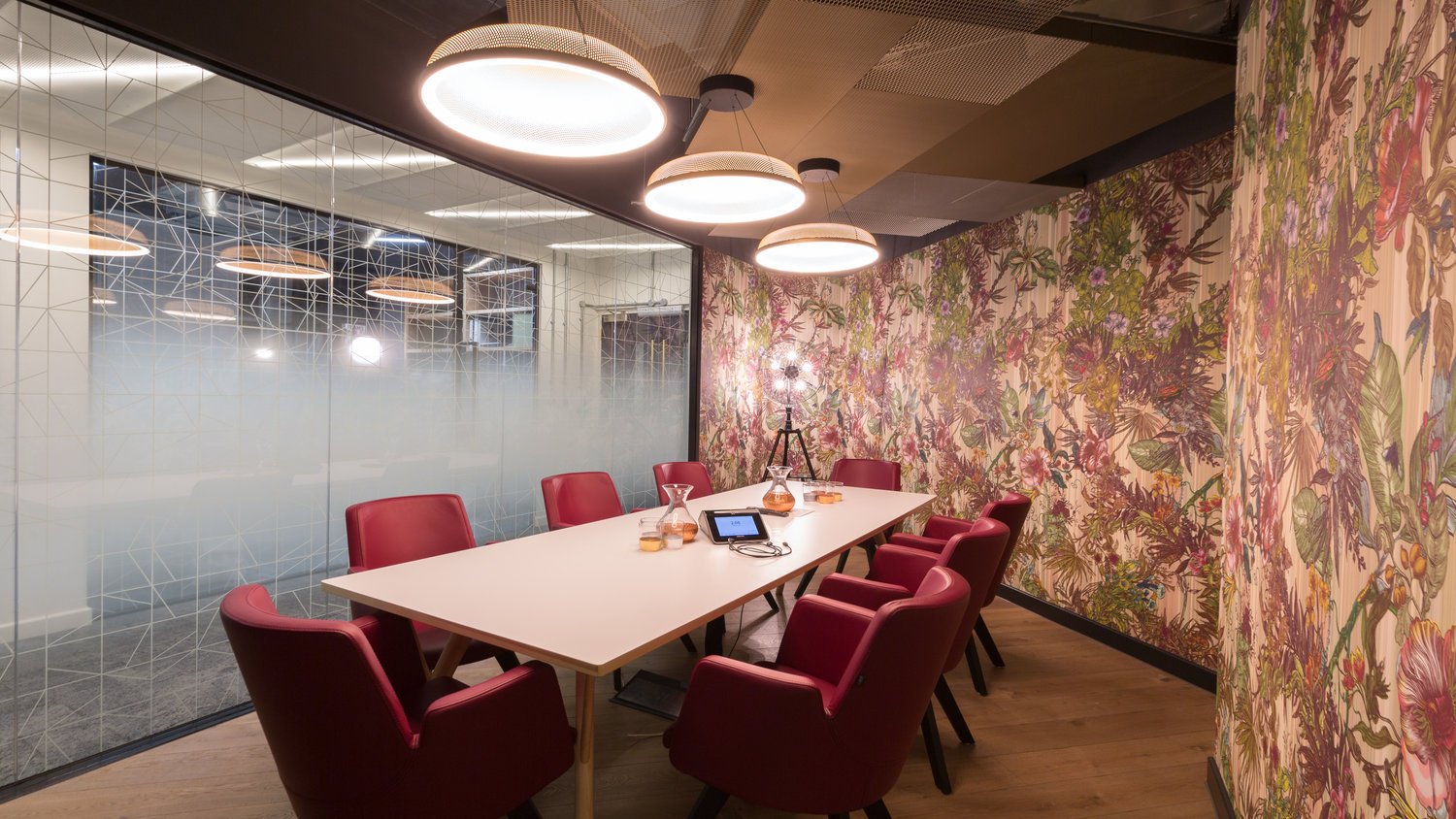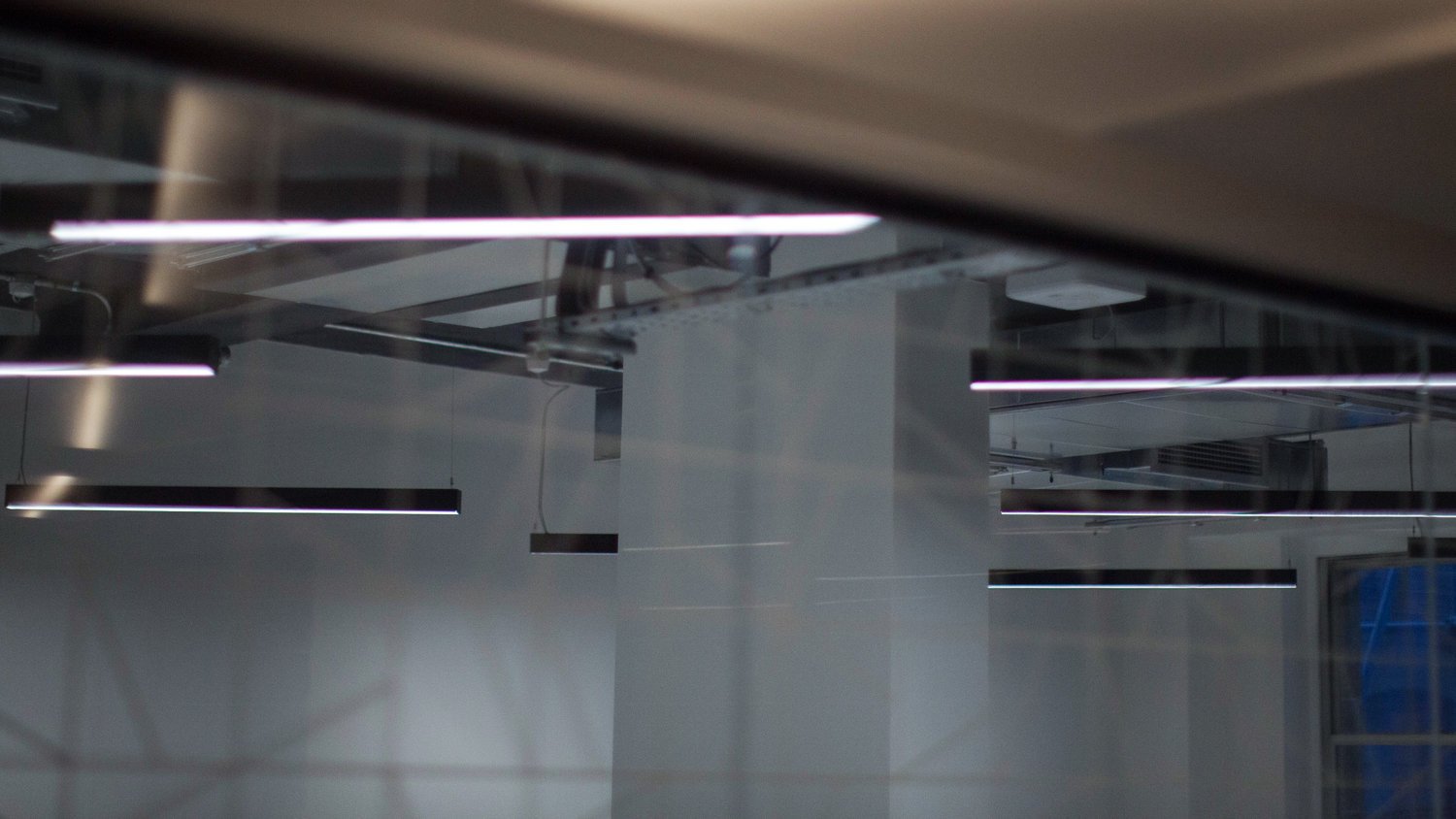 In the circulation and breakout areas on Ground floor the Nile Suspended was used behind the mesh ceilings. This allowed the designer to hide the source of light and create a soft, dramatic atmosphere. The tubular pendant NILE has an industrial feel and works really well in this context.
The result is bold and contemporary scheme making this boutique style workspace truly unique. The premium finishes, geometrical patterns and contemporary linear lighting combined with energising colour scheme, make the 71-73 Carter Lane an exciting place to work.
"We knew of 299 from previous projects. We had a short period of time on site, and needed that extra lighting support to supply good quality fittings at competitive prices, but also to get the standards in the office to good levels. 299 Lighting's external and internal teams helped us every step of the way."
Project in figures:
3 Months
From initial project brief through to delivery.
5 Storey
Carter Lane offers a mixture of private suites, self contained floors, shared space and meeting rooms.
14,500
Carter Lane features 14,500 sq ft. of fully furnished flexible office space.
Products used in this project: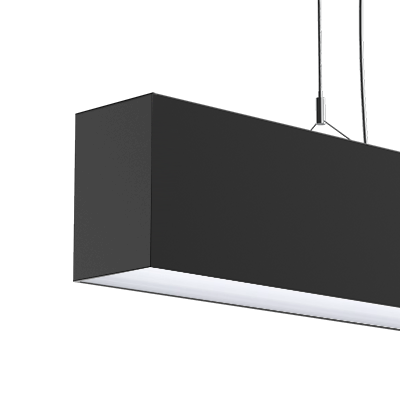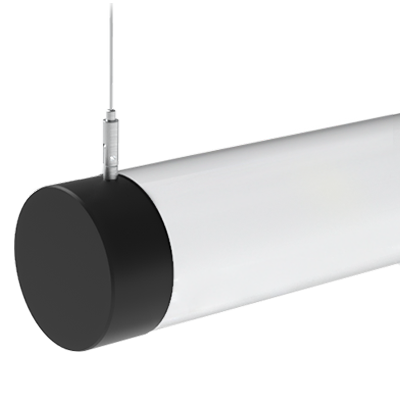 Similar projects:
Thinking of creating a fast-paced Cat A or Cat B fitout?
Get in touch with our friendly team today!
Thinking of creating a fast-paced Cat A or Cat B fitout?
Get in touch with our friendly team today!