Vintry Building, Bristol.
SLIM LINEAR OFFICE LIGHTING FOR A MODERN OFFICE REFURBISHMENT.
VINTRY HOUSE, BRISTOL.
Project Summary:
Location: Bristol
Sector: Office
Value: £91K
Duration: 32 Months
Client: Ashville Asset Management
Electrical Contractor: Avon Lea Electrical
Situated just a stone's throw away from Cabot Circus shopping centre and Temple Meads train station, this iconic Bristol building is now going through a process of major redevelopment.
Our team were approached to provide the lighting design and supply for the 5th and 6th floor. This modern office refurbishment is one of the design-led projects where our dedicated team worked with Ashville Asset Management on behalf of their client and the design team from the very first stages right to the very end, with the tenant's needs in mind.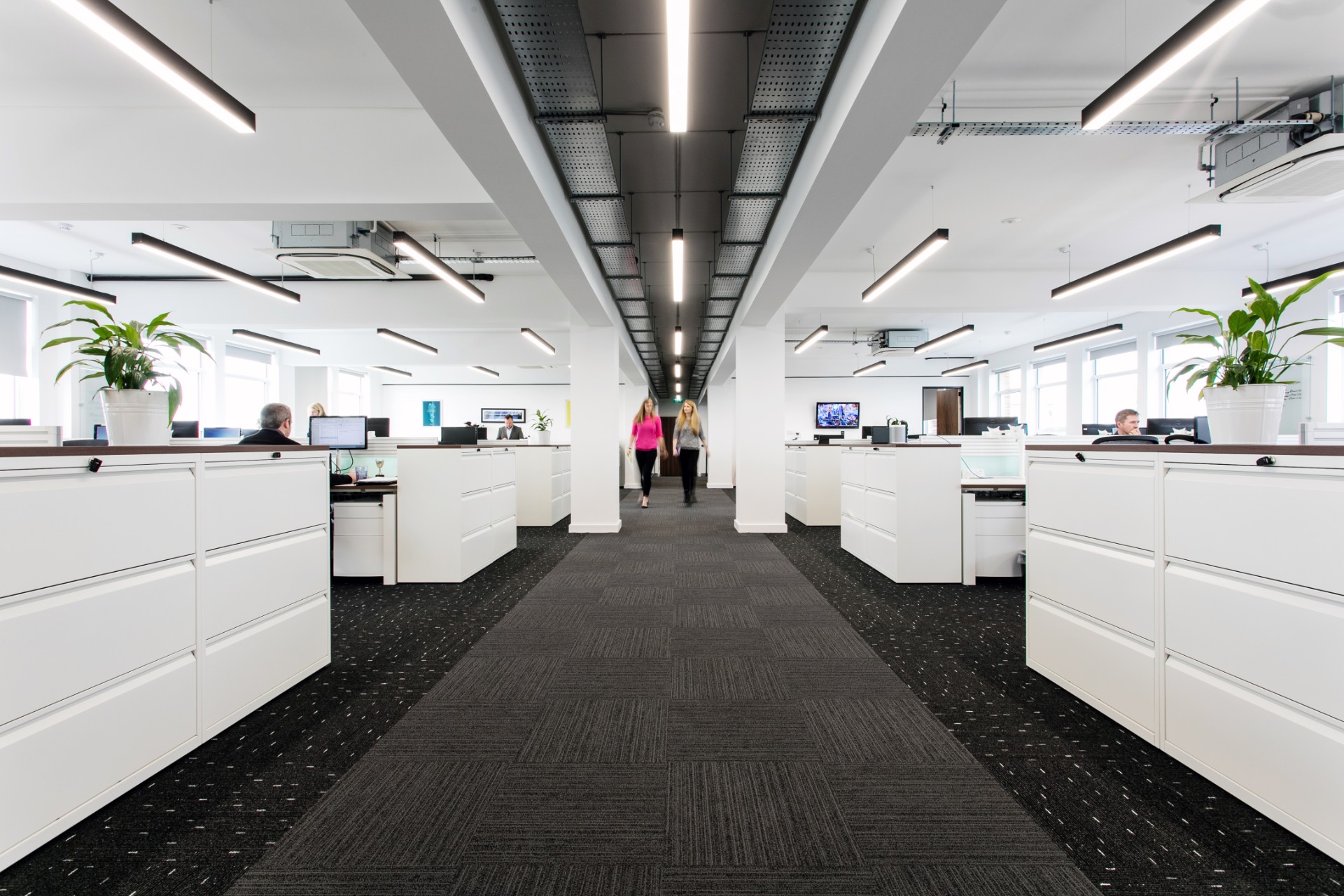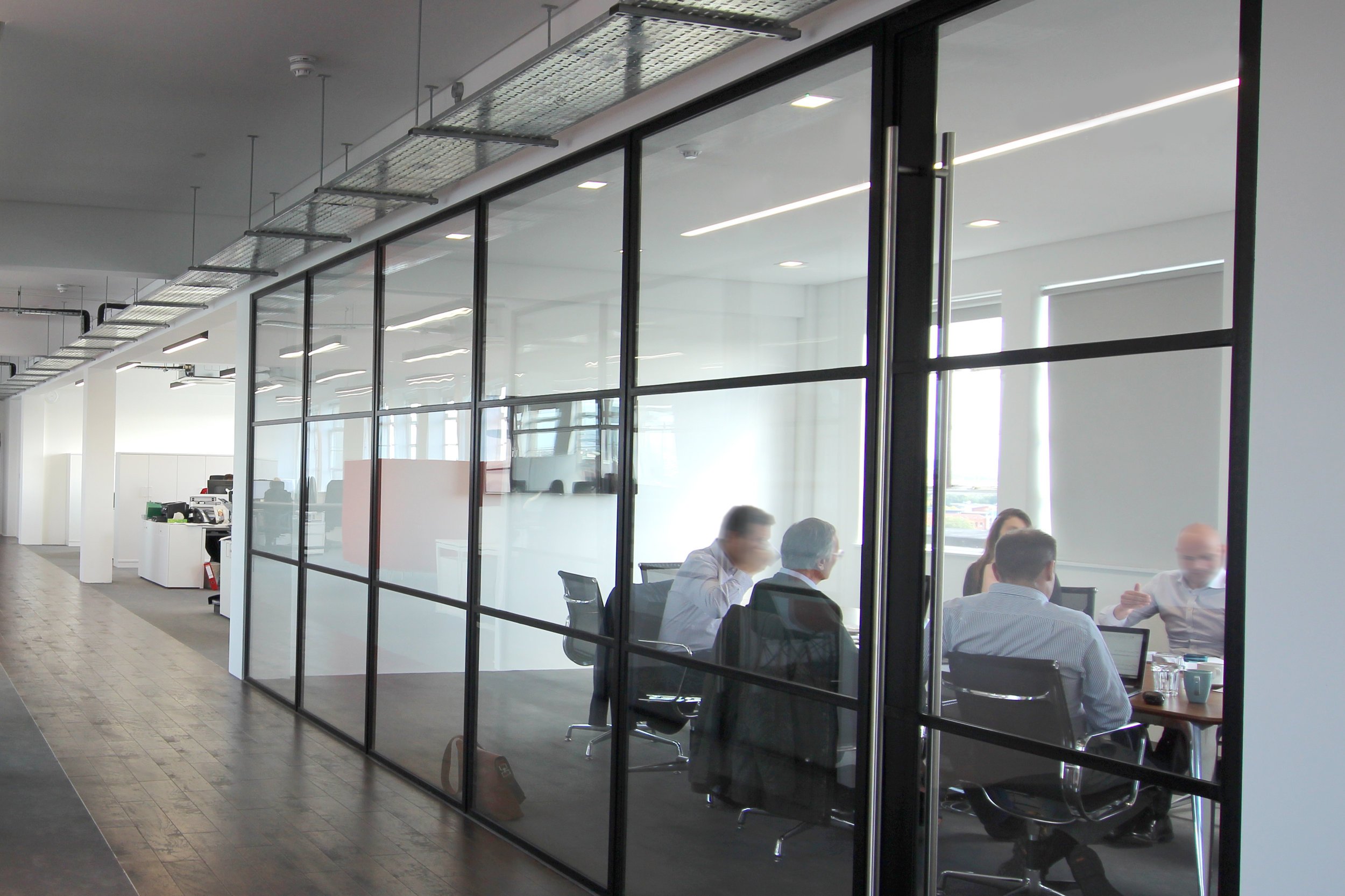 299's team worked closely with all parties involved on the project- the designer, main electrical contractor, property surveyor and the tenant. The project was delivered by the local electrical contractor Avon Lea.
The design brief was to supply contemporary looking slim linear office lighting. Some of the fittings were to be suspended in order to work with the exposed ceilings, however in the meeting rooms the same fittings were to be recessed and become a seamless part of the architecture.
" The new linear lighting has a strong visual impact as well providing sufficient working light levels. "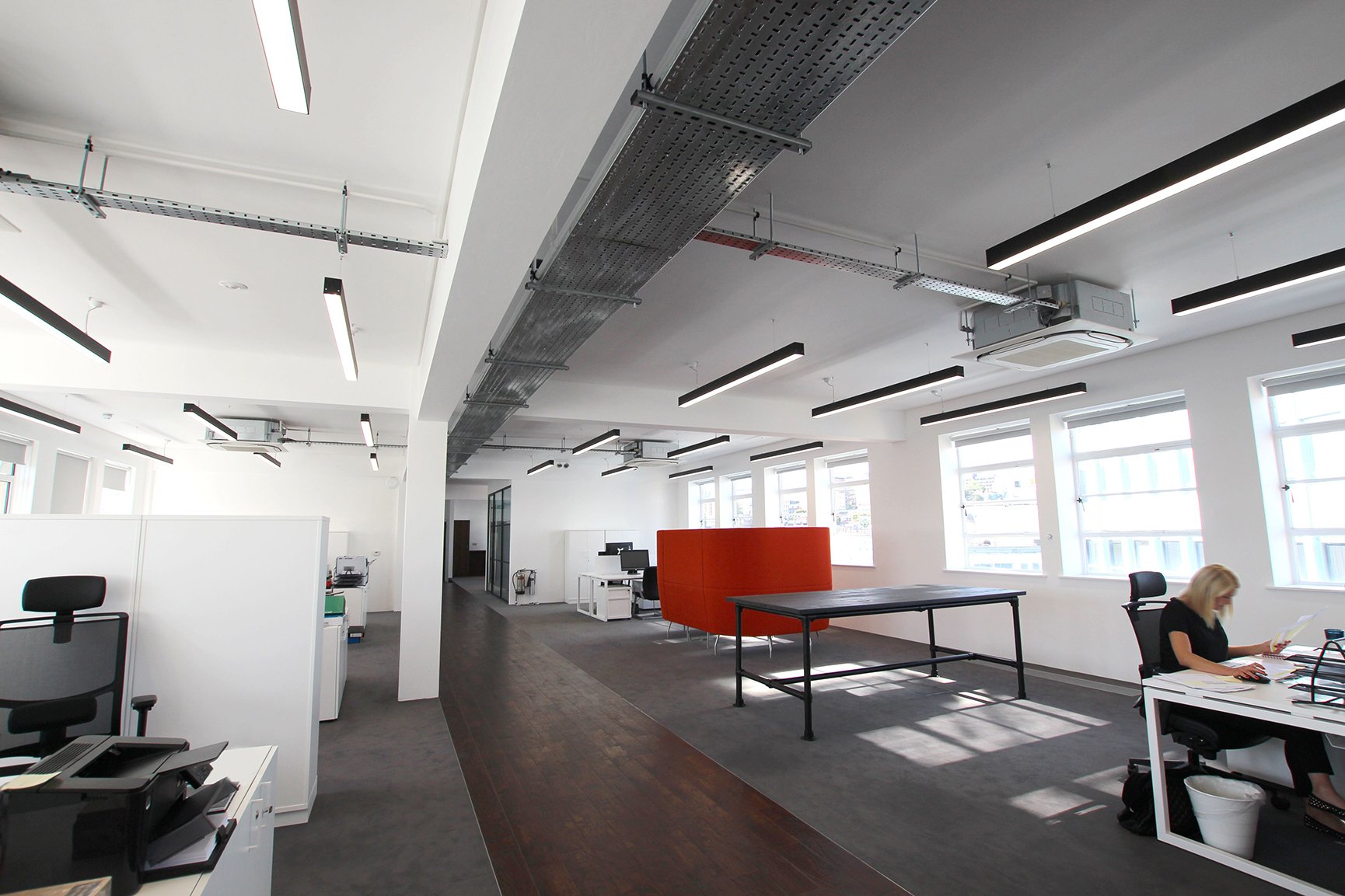 The position of the new air conditioning cassettes had to be also taken into account. The linear flow of the design throughout the whole floor was crucial and the aim was to turn the linear lighting into a strong design feature complementing the clean office look.
As a high standard office refurbishment, a priority was put on energy efficiency of the lighting. The Lopen LED boasts outstanding performance and efficiency and ticks all the right boxes. After the initial site visit, we delivered a working sample of Lopen LED to the site on the same day.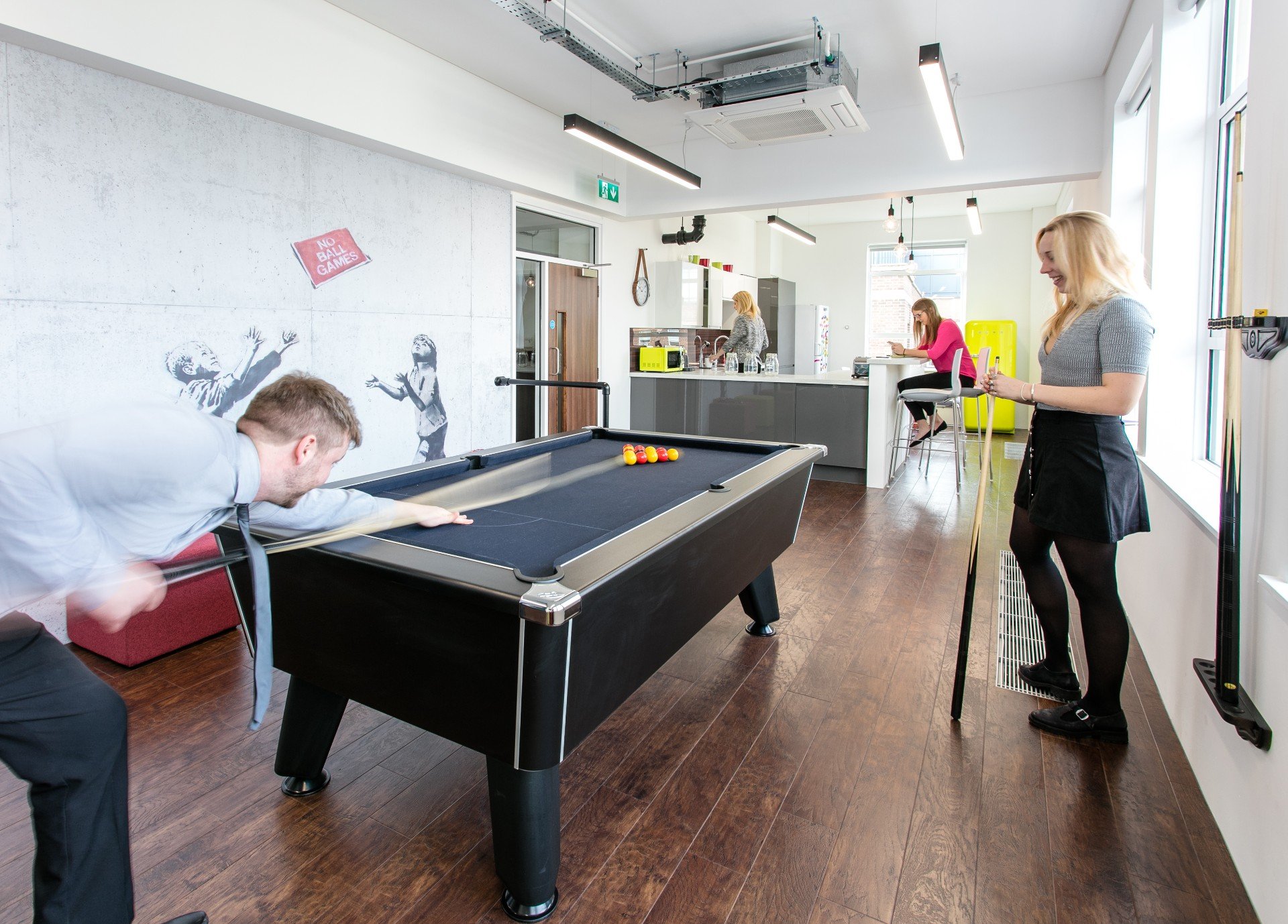 The Lopen Suspended in standard black was used in the open plan offices and the Lopen recessed trimless fitting was used in the meeting rooms.
The project was delivered on time and to the client's satisfaction. On our recent visit to the site we received many positive reviews from the staff working in the building.
Project in figures:
2 Floors
299 Lighting supplied lighting for the 5th and 6th floor.
1950's
Vintry House originally had a 1950's Art Deco look before transforming into office space.
32 Months
From initial project brief through to delivery.
Products used in this project: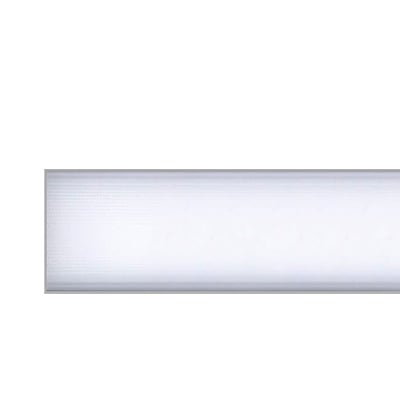 Similar projects:
If you require lighting design and supply for a CAT A fit out scheme, why not get in touch with our experienced design team?
Get in touch us using our contact form:
If you require lighting design and supply for a CAT A fit out scheme, why not get in touch with our experienced design team?
Get in touch us using our contact form: