299 Lighting: Our Defining Moments.
From humble beginnings operating from their kitchen table in 2008, a hard-grafting husband and wife team have moulded 299 Lighting into a company of dedicated designers and technicians with a distinguished reputation. The past 10+ years have been a roller coaster ride for 299, and by way of marking the milestones along the way, we have picked out our top defining moments.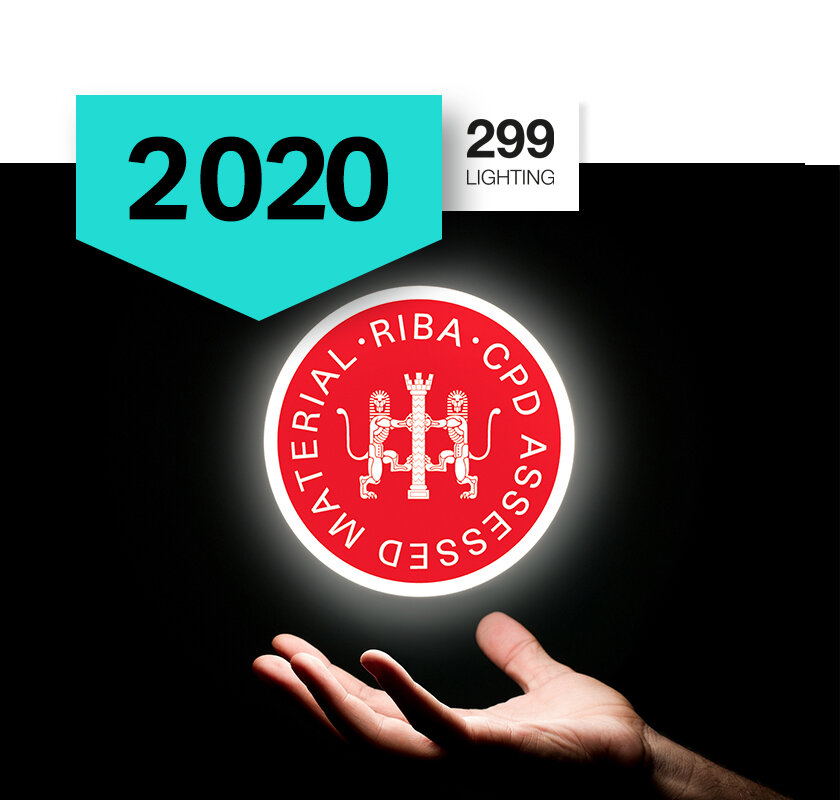 We are now joining the prestigious network of RIBA accredited CPD providers, offering RIBA-accredited CPD seminars and helping architects and construction professionals develop their skills and expand their knowledge on the subject of lighting.
And as a result, we are proudly adding the RIBA crest to our website, showcasing our internal technical capability and our desire to be recognised for our professional standards.
---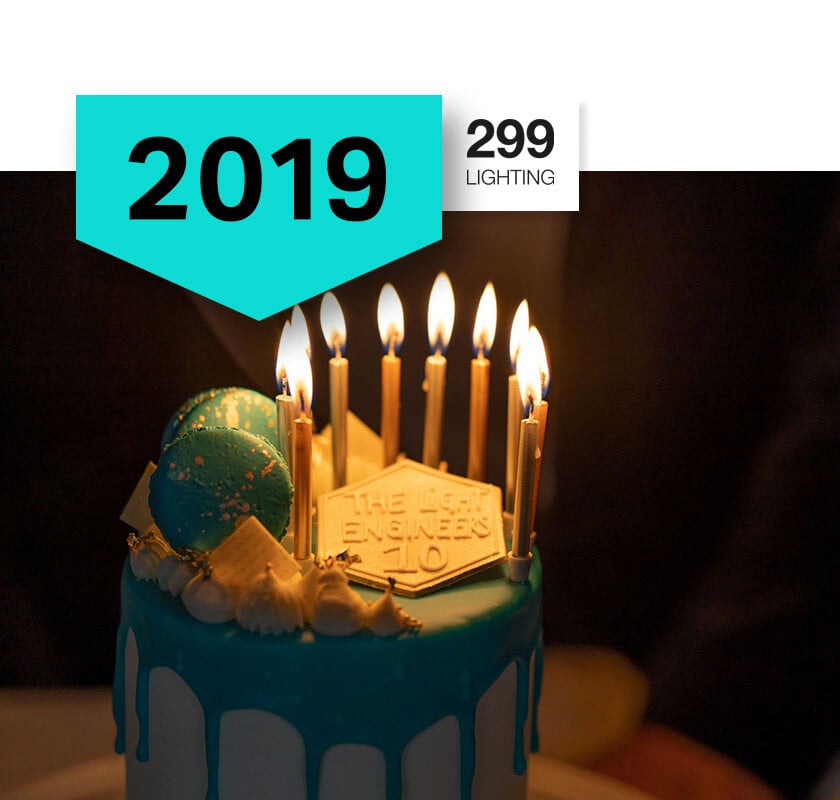 10 year anniversary & re-branding
This year sees our 10 years anniversary in business and to mark this milestone, we investigate our roots and subsequently refresh our branding. The new branding celebrates our technical capability of turning complex design schemes into reality which is why we now call ourselves The Light Engineers. To tie the whole story, we are also launching a new website. Not only does the new page look fresh, but also it also focuses on an enhanced user experience featuring some handy tools and a new Memberzone area.
---
"Nothing was too much trouble for 299 lightings and they offered a fantastic service both before and during the project."
Business Development Manager Paul Earl Ltd
The main design brief was to retain the original charm and character of the building whilst creating a top workplace for London's professionals ranging from small businesses and startups to well-established businesses.
---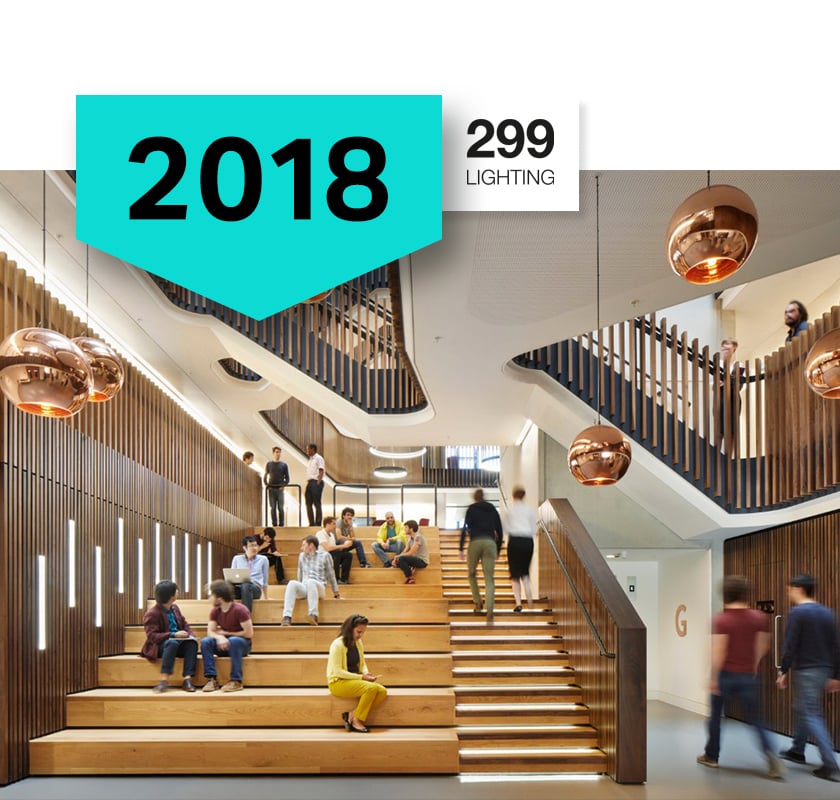 "The brief was to deliver contemporary architectural feature lighting that would match the ambitious design of the project."
Marcela Pomphrey Marketing Director 299 Lighting.
Approached by M&E engineers at Hoare Lea in October 2015 with a specification for the main atrium area, breakout spaces, collaboration areas, lecture theatre and meeting rooms, we worked closely with both the design and M&E team from the very early design stages. Full-size working samples of the luminaires were provided for the architect and design team, supported with visuals of the space.
---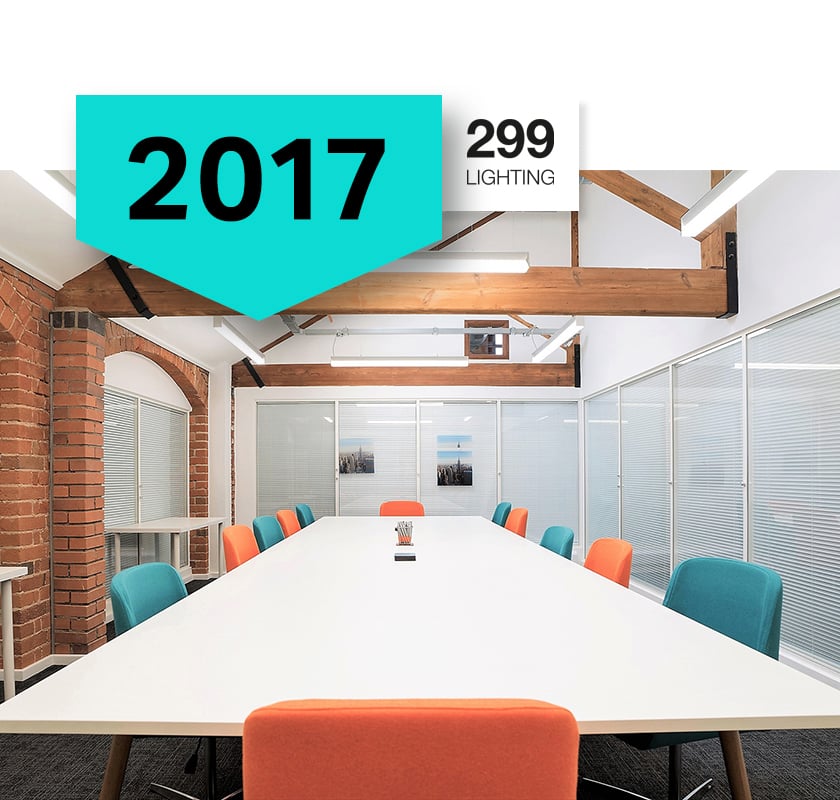 "With 299 from the start, it's been hassle-free, and they delivered on what they promised. From the design to chosen samples, nothing has been a problem, we always had a sample within the next couple of days."
Office Manager The Maltings.
When we were approached by the office manager at The Maltings with the design brief of creating an attractive LG7 compliant lighting scheme, our team jumped with joy as the vaulted ceilings and varied layout provides great ceiling structure for our luminaires to compliment.
---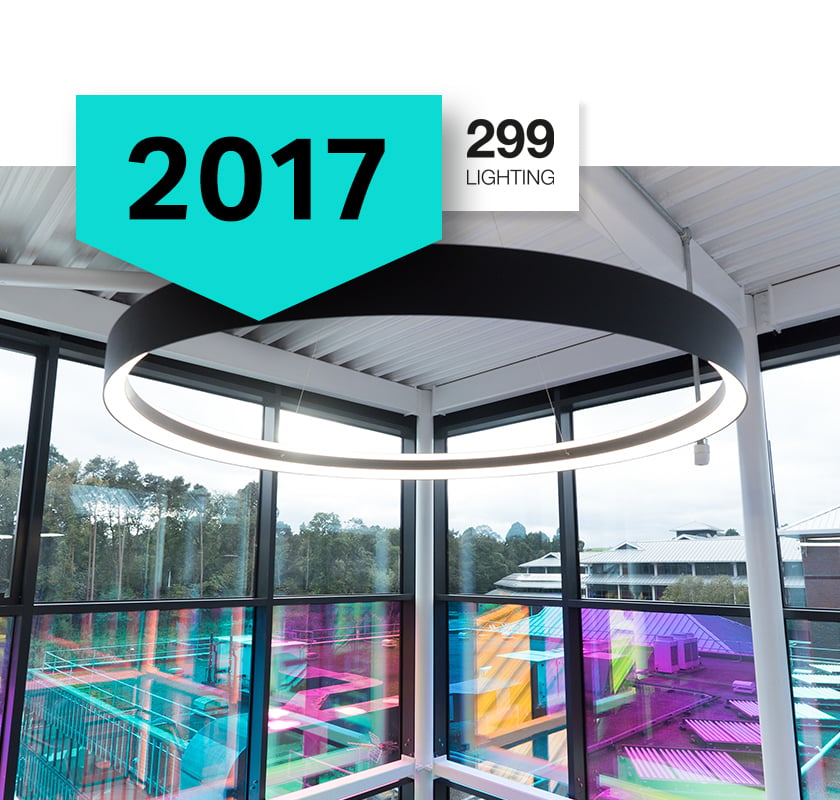 "299's designers bought into what we were trying to achieve straight away - they were knowledgeable and enthusiastic, helping steer us with product selection and layout."
Senior Project Manager VINCI Facilities.
Approached directly by the project manager working for the client, our team was a crucial part of this bold transformation. Numerous site visits were scheduled throughout the design and completion stages, working samples have been installed on-site and the client was supported with lighting calculations, renders and full lighting design.
---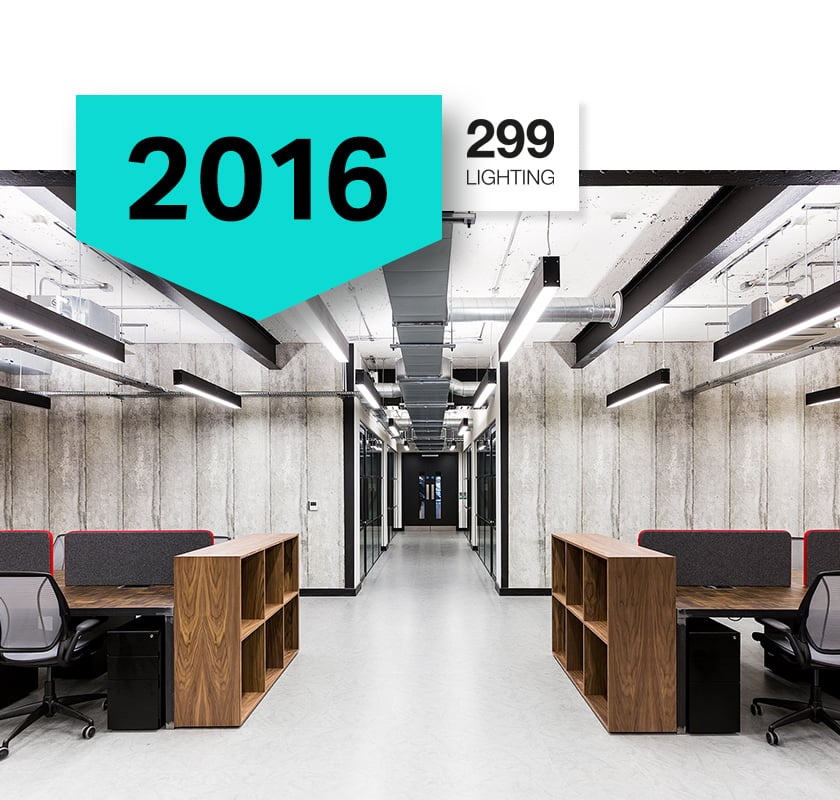 "We chose 299 Lighting because the light fittings are cool, creative and they fit in within the units that we create for our customers."
Portfolio Manager Workspace Group.
Our team worked alongside Generate Studios on a scheme delivering office lighting and slimline feature lighting for the open-plan offices. The inspiring design studio came up with the design concept for the trendy Cat A refurbishment, enabling a flow of light between the reception area and the open-plan office space.
---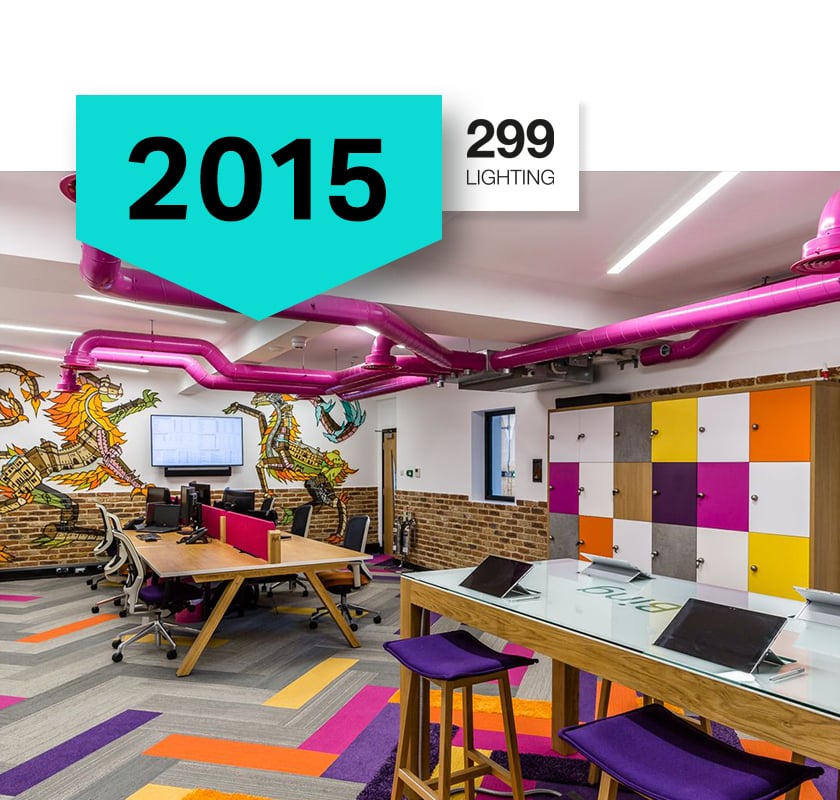 "This is perhaps the most colourful project we worked on. A Victorian castle with a slightly bonkers design scheme, unsurprisingly Money had huge coverage in the press worldwide."
Marcela Pomphrey Marketing Director.
When we were approached by the workplace design and build specialist Interaction at the end of 2015 with a design brief of bold and one-off office scheme, with a focus on functionality, our first reaction was slightly raised eyebrows. A castle? Really?
---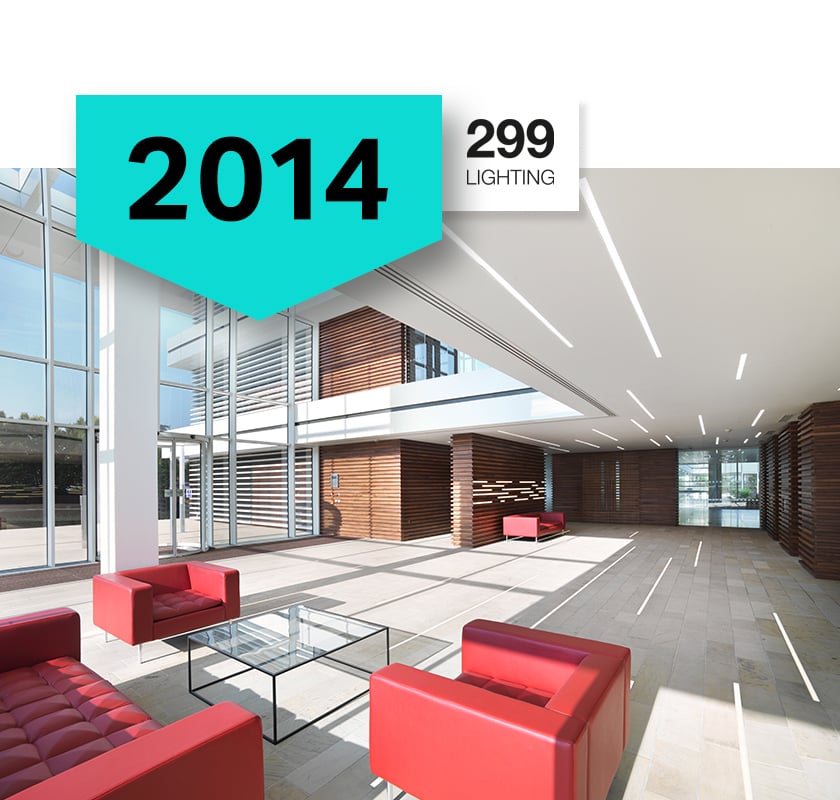 Strata Staines — Uxbridge £80K
"This was the first large project I worked on. Working alongside the BOON D&B services, I learnt how precise and diligent you have to be to deliver a scheme of this scale."
Elman Lewis Senior Project Technical Manager.
We are now entering the world of professional photography. Up until this project, we have been trying to take photos of finished projects ourselves, often with mixed results.
---
We are moving into a new office - Bristol
"We started the business from our kitchen table. The ground floor of our house has been turned into an office. This was practical in some ways and challenging in others. It was when the team grew to 6 members, that we knew it was time to move on."
Marcela Pomphrey Marketing Director.
---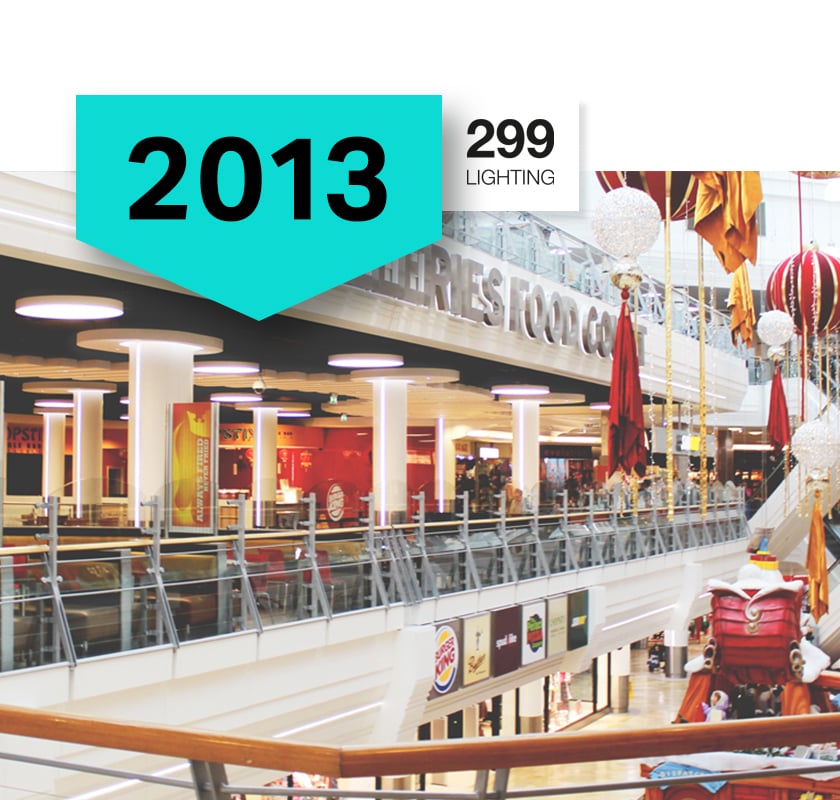 The Galleries — Bristol £40K
"This is the first substantial project in Bristol, and the first one using LED technology. Working alongside the award-winning consultants Arup, we assisted with the product selection and technical enquiries."
James Pomphrey Managing Director.
---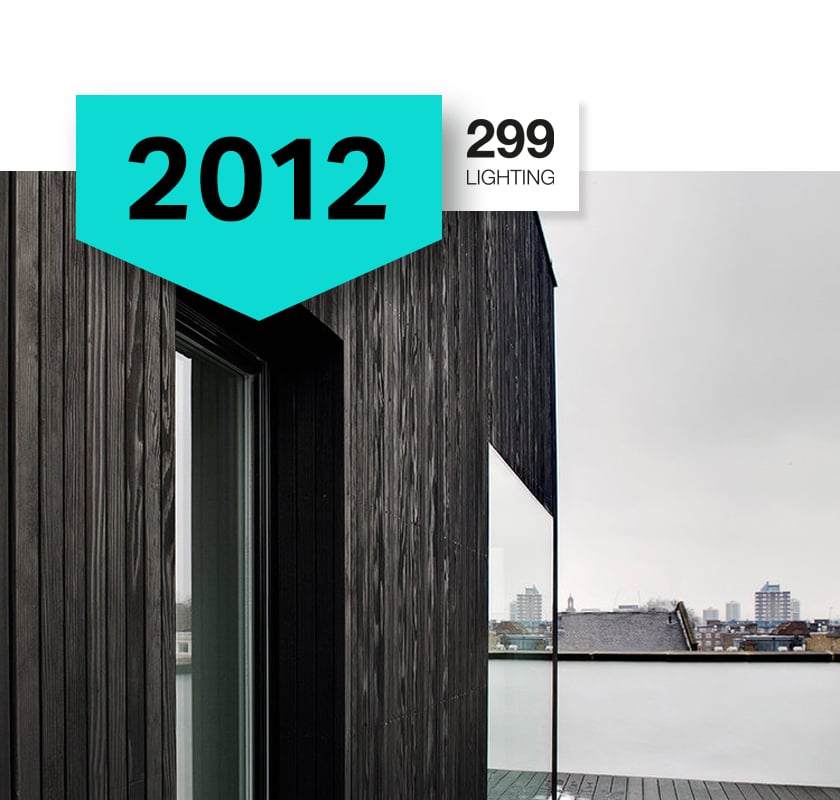 80 Great Eastern Street — London £120K
"We are getting the first taste of the trendy office market and this is our first substantial project in Shoreditch. We are building our experience in working on larger office projects."
James Pomphrey Managing Director.
This was our largest project yet! Working with J. Dunton Associates, we were introduced to the top-class Kyson Architects. They were appointed with the building restoration project of this impressive building in Shoreditch. We supplied all office lighting, which was still fluorescent. For the reception area, we specified the suspended spotlighting from XAL Lighting and a contemporary cluster pendant from Tobias Grau.
---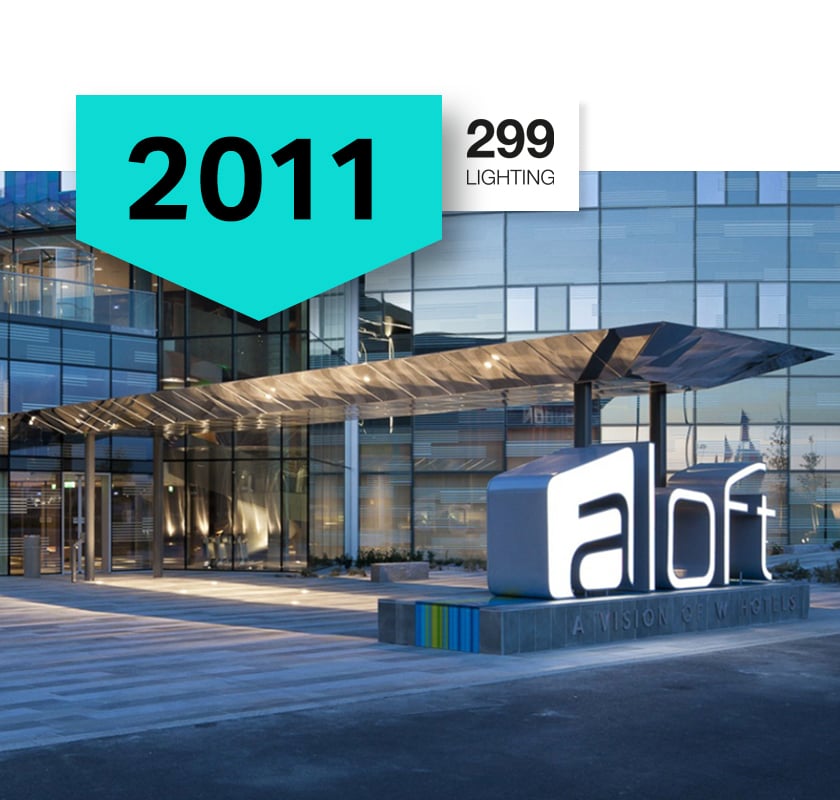 Aloft Hotel — London £40K
As a result of the Light + Building 2010, we used to promote Belgium brand Brick In the Wall. Working with Murice Brill Lighting Design, we secured the project for the reception area at Aloft Hotel at London Excel. It was our largest project using plaster-in lighting to date. Our house was full of plaster-in lighting fittings for about a week, and we didn't break a single one!
---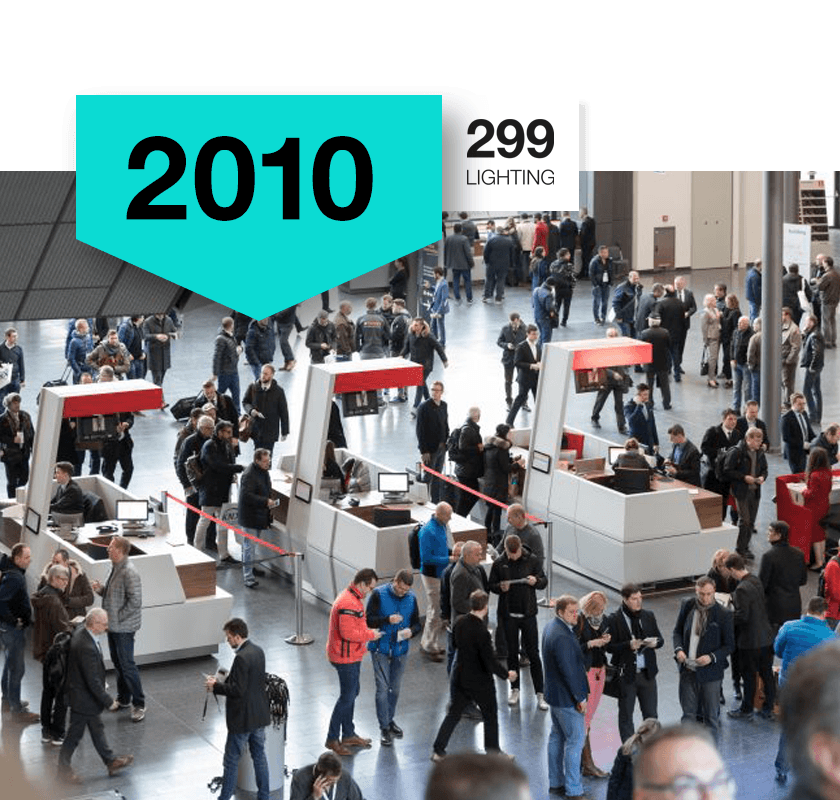 Light + Building — Frankfurt
"We heard of this large lighting show in Frankfurt, so we thought we better check it out. The first trip to the show really brought home to us just how vast the lighting industry really is."
Marcela Pomphrey Marketing Director.
I remember seeing stands with full-sized restaurants in them! I totally underestimated the size of the event and didn't book a hotel room. Needless to say, all hotels within 100km of Frankfurt were sold out for the whole week. One year, we slept in a Transporter van to keep the cost down. It was bitterly cold, so we spent every evening partying until the early hours. These days, we visit Frankfurt with a little girl in tow. Light + Building is not for the faint-hearted!
---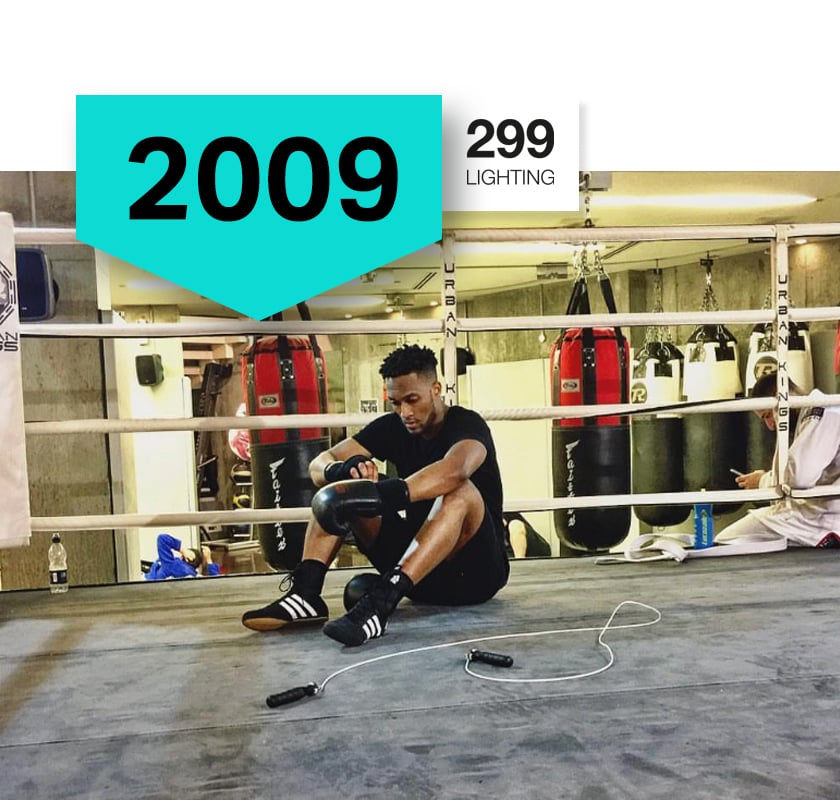 Urban Kings Gym — London 30K
"We were barely up and running when we were given the opportunity to work on this project. Marcela and I specified the product and I delivered the lighting to site myself in our van. Those were the days of early starts and late nights."
James Pomphrey Managing Director
---