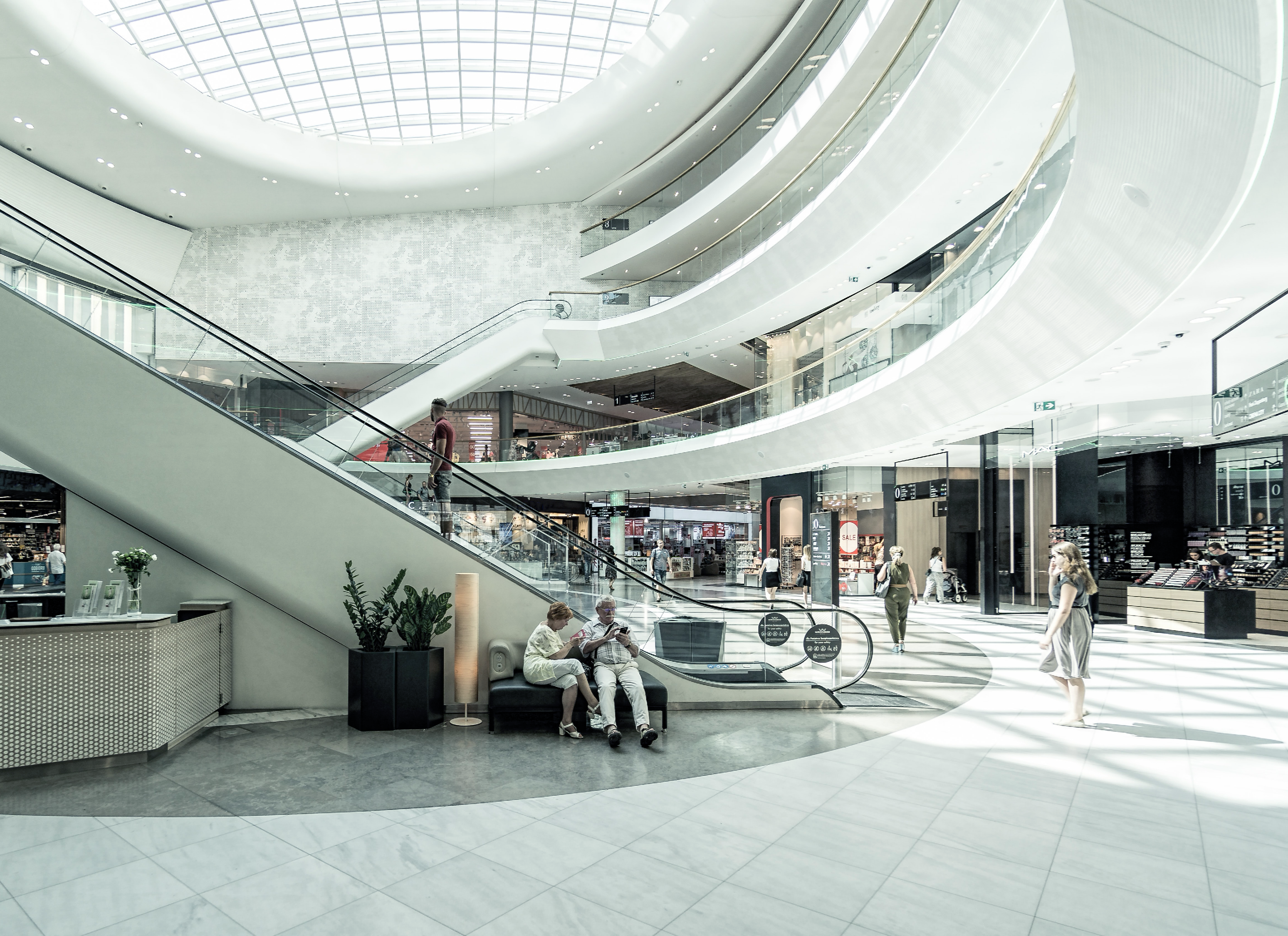 Unleash your secret weapon.
Well designed lighting has a huge part to play in retail settings. The consequences of incorrect lighting can impact all sectors, but none with as much immediacy as retail. Good lighting can influence purchasing behaviour, guide footfall, showcase products, elicit emotion and create desire. Getting it right, can make you money; getting it wrong can lose you sales and turn customers away.
Showing off your true colours.
Shop lighting is not just an attractively lit window display and beautiful accent lighting, all areas of the store need to be carefully considered. Wether you are a small business with a single location or global brand operating retail stores across the world, high quality of the light is equally as important as the look and feel of the light fixtures. Creating the retail experience starts with selecting the right colour temperature and optics, both can help create the desired interior design effect and enhance the perception of the space and the brand. Using commercial retail lighting with high CRI of 90+ helps to portray colour, which is very important when presenting fashion and food merchandise.
Brand with architectural feature lighting.
Shop lighting doesn't have to be just high bay lighting with a some spot lights thrown in. Depending on the space and the brand positioning, modern retail lighting solutions can include custom colour linear lighting, with the recessed and suspended lighting being the most popular choices, or surface mounted if the ceiling type or ceiling height are calling for this type of illumination. Track lighting is a popular choice when you change your merchandise frequently. Larger spaces and more high-end lighting installations would benefit from feature lighting, which can be created using made to measure or bespoke architectural lighting.
Smart lighting in retail spaces.
With the energy prices reaching new heights, retailers too are trying to save money and improve efficiency where possible. This could mean a simple replacement of the existing fluorescent lighting with led lights. But to achieve lower operating cost and enhance the user experience, the lighting installation has to be designed with different scene settings with the help of wireless lighting controls. This would allow features like colour changing or dimming. To keep the operating expenses in check, reduced outputs can be used at certain times of the day and the back of the house areas can be fitted with PIR sensors. This is best achieved by professional lighting design, where the most suitable types of lighting will be selected for each retail setting.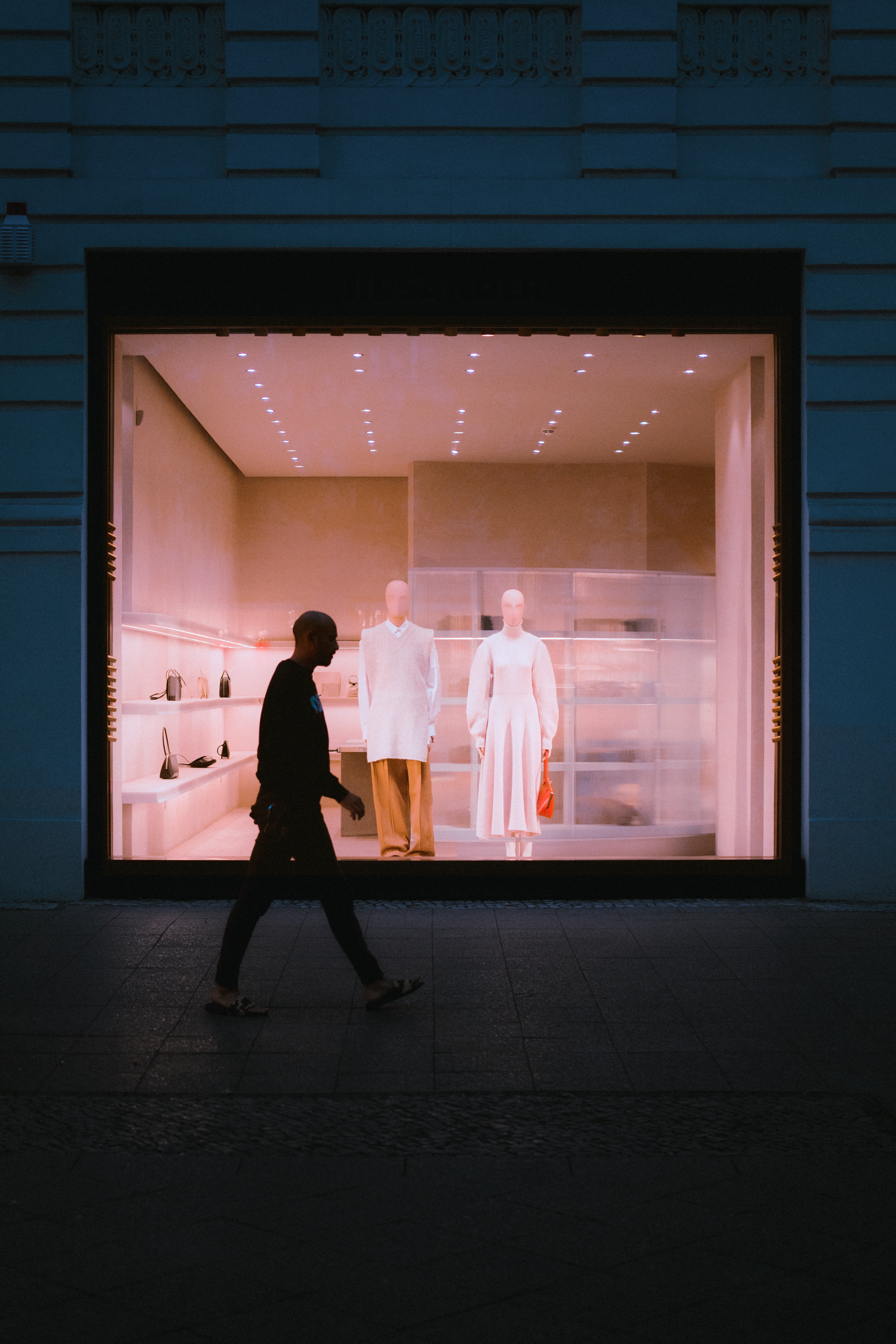 We are the retail lighting experts.
We take a holistic view, analysing every element of the retail space and designing a lighting installation to fit. Depending on the type of the retail project, we consider budget, staff needs, business aspirations, and branding. Short timescales and more modest budgets are no obstacles, in fact they give us a chance to shine.
Working with professional specifiers or in house designers, we can give advice on how to deliver outstanding lighting installations tailored to your project objectives. When working directly with shop owners, we are happy to support you with guidance and a bit of handholding.