Connectivity is everywhere. In the age of portable technology, we are able to connect with the entire world, within a few clicks on a screen. It's no surprise then that, as a forward thinking lighting company, we are utilising this technology to help our customers add greater functionality to a project, where traditional controls might not be an option.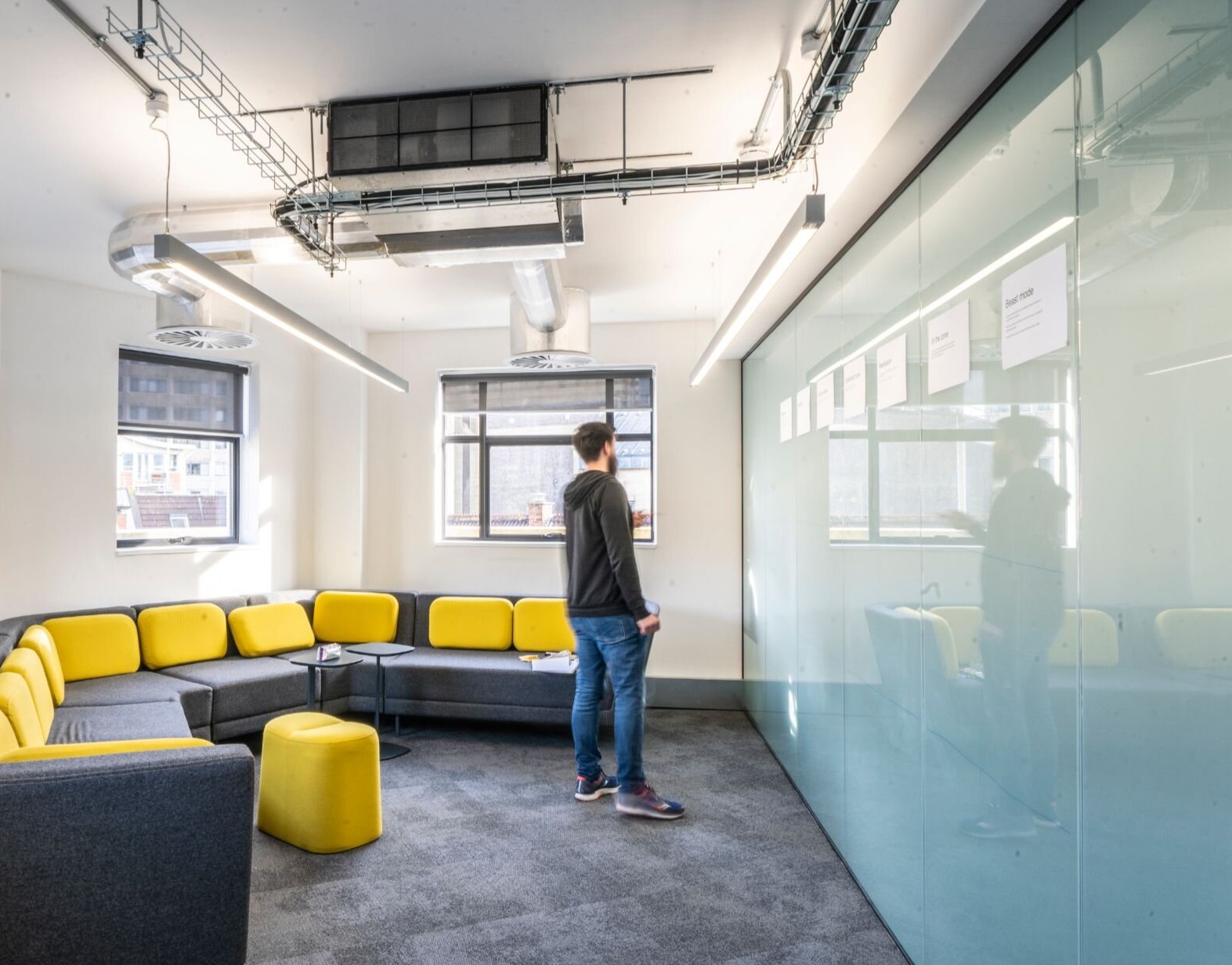 Getting smart, with connective lighting.
At 299 we're always looking forward, to find ways that new technologies can enhance your project. Our switched-on technical engineering team are always ahead of the curve when it comes to industry developments. It's no coincidence we're called The Light Engineers.
The future of lighting.
Systems such as Philips EasyAir means that every luminaire has a sensor, which will allow for individual or group presence detection, daylight sensing and switching. Wireless switches can be added to a scheme, for on/off, dimming and scene control for selected groups of luminaires.
Giving you greater control.
You may be looking for lighting that comes to life when the room is entered, or light that tracks movement as people pass through your building. You might want to save energy or create a more sustainable lighting scheme. Connectivity in lighting supports all this — and more.
Easy as pie.
299 Lighting uses the best connectivity products on the market, that enable our luminaries to be commissioned by your electrical contractor, from a mobile phone, meaning there is no need for expensive, specialist commissioning engineers. It's flexible, cost-effective and puts you in control.
Getting smart, with connective lighting.
If you would like a site survey, do just ask but you can have confidence that should we be aware of any potential problems we will volunteer to be on site as soon as possible.
Just got a quick question? Drop us an email.