We deliver award-winning offices.
Our expertise in office lighting can be a game-changer. Over the last decade we have worked on several award-winning schemes.
Lighting the office can be a complex business.
General lighting needs to look great while the light levels need to comply with lighting regulations, promoting wellbeing and productivity, and offering visual comfort. Modern office lighting needs to be reliable, efficient and easy to operate. Getting the balance of task lighting and ambient lighting right can offer a solid return on investment; but getting it wrong can affect the commercial value of your property or business or even impact your brand.
Future proofing whilst saving on energy.
The bar for sustainability lighting products and installations is being constantly raised by the advancement of technology, giving the user even greater functionality and control. Aside from typical capabilities (absence, presence, daylight and temperature), the more advanced wireless technology enables new features such as space utilisation, asset tracking, targeted messaging and so much more.
So what makes the best office lighting?
The best office lighting is the scheme that you don't notice. Hours of work go into achieving the perfect illumination starting from selecting the right types of lights for the right environment. Even the smallest details like the correct colour temperature, the direction of the light distribution or the choice of optics to avoid glare make a huge impact on how we perceive the space. To learn more, visit our Guide to Office Lighting.
Here's what great office lighting looks like.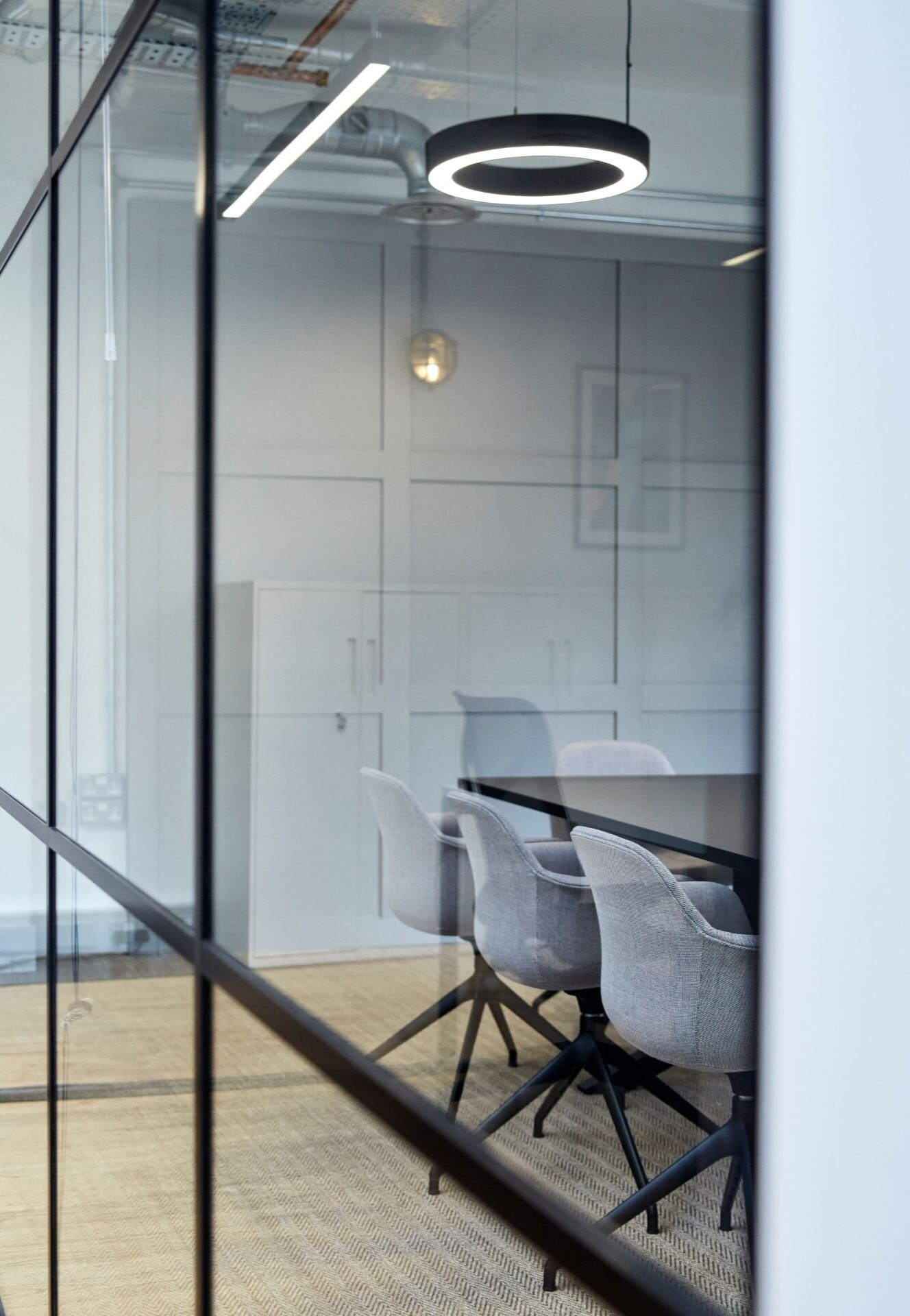 We are the office lighting experts.
We take a holistic view, analysing every element of the office space and designing a lighting installation to fit. Depending on the type of the office fit out project, we consider natural light and working space, staff needs and business aspirations, and branding. Short timescales and modest budgets are no obstacles, in fact they give us a chance to shine.
Working with professional specifiers, we can give advice on how to deliver outstanding CAT A, CAT B or CAT A+ fit out schemes tailored to your project objectives. When working with business owners/end users, we are happy to support you with guidance and a bit of handholding.