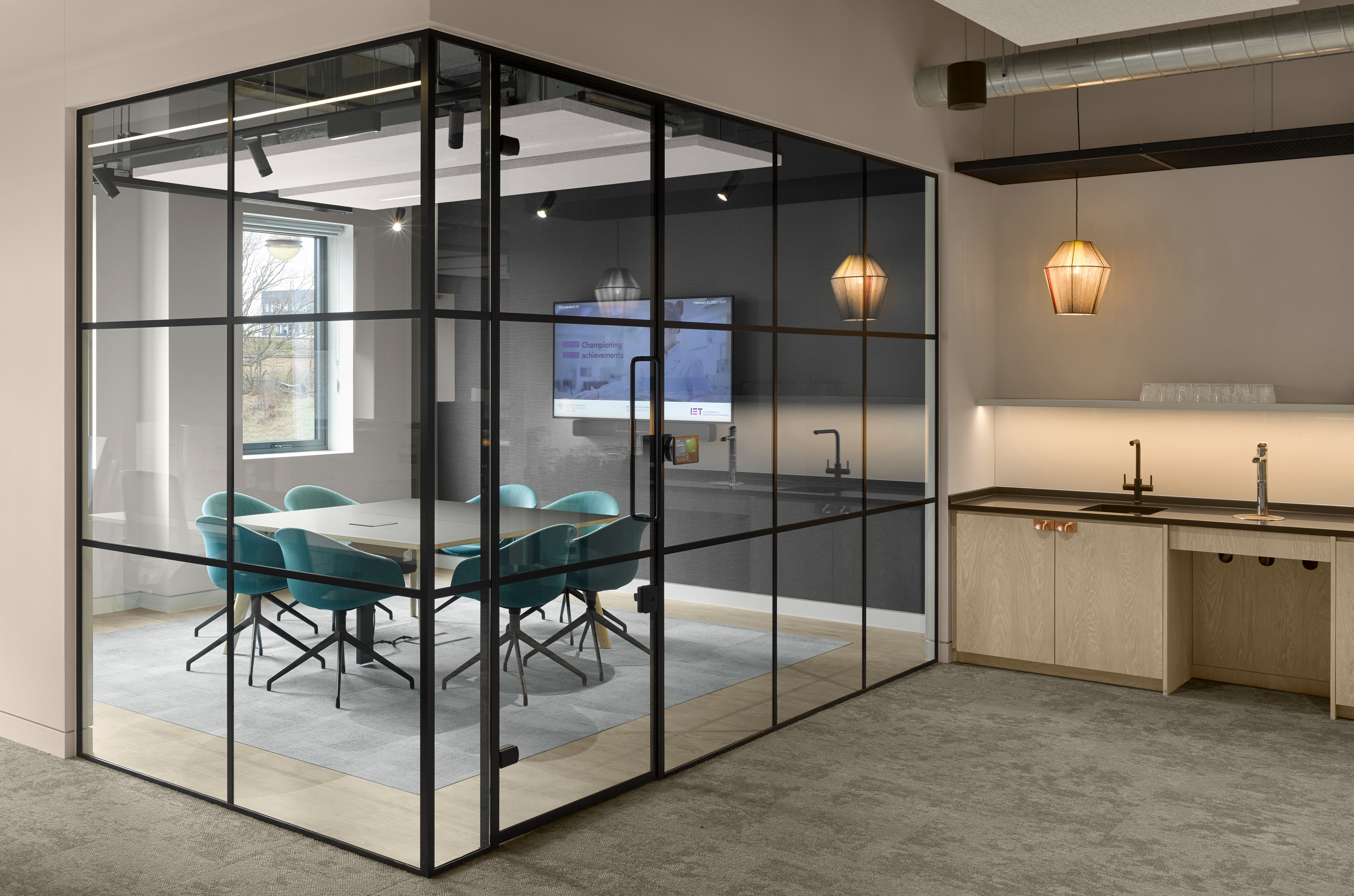 Modern office lighting delivers user comfort, scores high on efficiency and promotes productivity.
So what elements go into achieving 'good lighting'? We've written a guide on everything you need to know to get the best office lighting in 2023.
---
Contents.
Energy Efficiency and Sustainability
Required Lux Levels for Offices
Regulations, Guides and Standards
Office Building Accreditations
---
Fit Out Category.
When specifying office lighting, it's important to understand what type of fit out is the lighting being specified for. A Shell and Core fit out would provide basic lighting for common areas, loading bays and toilets. In some cases, reception areas might be also lit.
Lighting for CAT A fit outs follow a generic pattern, whereas lighting for CAT B spaces is tailored to a specific layout.
Office lighting for a CAT A+ fit out is an upgrade of the traditional CAT A, offering feature lighting, task lighting or decorative fittings, all ready for a tenant to move in.
The mounting style for each of these will depend largely on the type of ceiling.
---
Design Goals.
The modern work environment is appearance-driven, with lighting design becoming far more complex than merely meeting minimum lux levels. Since the pandemic, office spaces have been transformed into a destinations and places where teams get to participate in work culture.
There is a delicate balance between functionality and aesthetics, with new factors being thrown into the mix each year. It's important to establish design goals and involve an experienced lighting supplier early on to make sure the lighting scheme supports the other efforts in the fit out.

Office renovations can be even more complex than new-builds, as further issues can come into play. Hiring a lighting designer to revive your office can make the difference in achieving your design goals.

Supporting Brand identity.
Lighting is a crucial element when it comes to representing your company. Investing in a professional lighting scheme will enhance the interior of your office and portray your brand as modern and tech-savvy. Excellent places to promote brand culture are in breakout spaces and kitchens, which function as the social heart of the modern office.
If you want to take things even further, lighting can even reference company branding as part of a CAT B user fit out.
We have worked on several lighting installations, where lighting really enhanced the brand. Here are some great examples:
---
When to Use Feature Lighting.
These are the lighting fixtures that people remember. Feature lighting supercharges the experience within the space, making a statement as soon as you enter. In a CAT A fitout, this would usually only appear in the reception area or less often the board room, but is used more liberally within a CAT B fit out.

Geometric lighting is particularly popular as it compliments contemporary architecture and comes in a variety of sizes.

Often feature lighting for offices consists of pendants, however this doesn't mean that feature lighting options are limited to suspended styles. Creative use of surface-mounted or recessed linear lighting can make just as much of an impact.
Energy Efficiency and Sustainability.
According to the International Energy Agency, lighting consumes around 19% of the electricity generated worldwide. This serves to emphasise the responsible use of lighting energy.

There is more to decreasing energy consumption in lighting than specifying efficient fittings however. It is recommended to use lighting controls to ensure office lighting is only being used when and where needed. This serves to save energy by responding to inputs such as motion and natural light.
---
Wireless Lighting Controls.
Wireless technologies are no longer a 'nice-to-have'; they are one of the most important modern office lighting solutions.

More clients are choosing to use systems that would give them enhanced control of their office lighting installation.

There are many different technologies, both wired and wireless that offer these solutions. Wireless systems can demonstrate some significant installation cost savings over more traditional systems, which can often be complex and expensive.
To learn more, book a slot on our wireless lighting controls CPD.
Improving Visual Comfort.
It is no longer acceptable to light the entire floor plate to 500 lux, as this approach is recognised as being wasteful and lacking visual stimulation.

The interpretation of visual comfort has traditionally been focused around having enough light and achieving correct light levels. Due to current knowledge on wellbeing the definition of good lighting is changing. User comfort is now the priority, and is a large part of the criteria for choosing the best office lighting.

The key to providing a visually comfortable work place is a good balance of surface brightness. If the contrast is too high, it may cause fatigue. If the contrast is too low, the space will be dull, uniform and lacking stimulation. In contrast, well-designed high-quality lighting has been proven to improve wellness and enhance productivity in the workplace.
---
Reducing Glare.
Glare causes a multitude of undesirable effects, not least annoyance and discomfort. Every effort should be made to reduce this in an office lighting scheme.

Primary factors causing glare from artificial lighting are the luminance of the sources, their size and position in the field of view. These are calculated into the CIE unified glare rating ( UGR). The UGR value of the lighting installation shall not exceed the value set in the BS EN 12464-1:2021.

The general office environment should have a glare rating of no greater than 19, higher values are acceptable in circulation areas, breakout spaces and reception areas.
Recommended Lighting Levels in UK.
Most lighting guides including CIBSE lighting guidelines have been using the traditional 350-500 lux levels approach for most commercial spaces. This advice has changed recently with the launch of the BS EN 12464-1:2021 guide. There are subtle differences in lux levels recommendations for offices, depending what lighting guidelines the design team follows.

Currently, the most important lighting guide is the BS EN 12464-1:2021. The CIBSE SLL Code for Lighting 2022 is the interpretation of the BS EN standard, and the LG 7 guide is also referencing to the BS EN 12464-1:2021 guide.

The requirements for lighting mainly relate to the actual working areas and their associated areas. The illuminance of the surrounding area shall be related to the illuminance of the task and shall provide a well balanced luminance distribution in the visual field.



---
Regulations, Guides and Standards.
There are several types of legislative documents for new and existing buildings applicable to office spaces. These can easily get overwhelming, so we've covered them in our dedicated Office lighting Regulations article.

This breaks down the most important regulations, guides and standards, as well as the key pieces of information in each. We distilled thousands of pages into one blog post which contains all the information relevant to office lighting.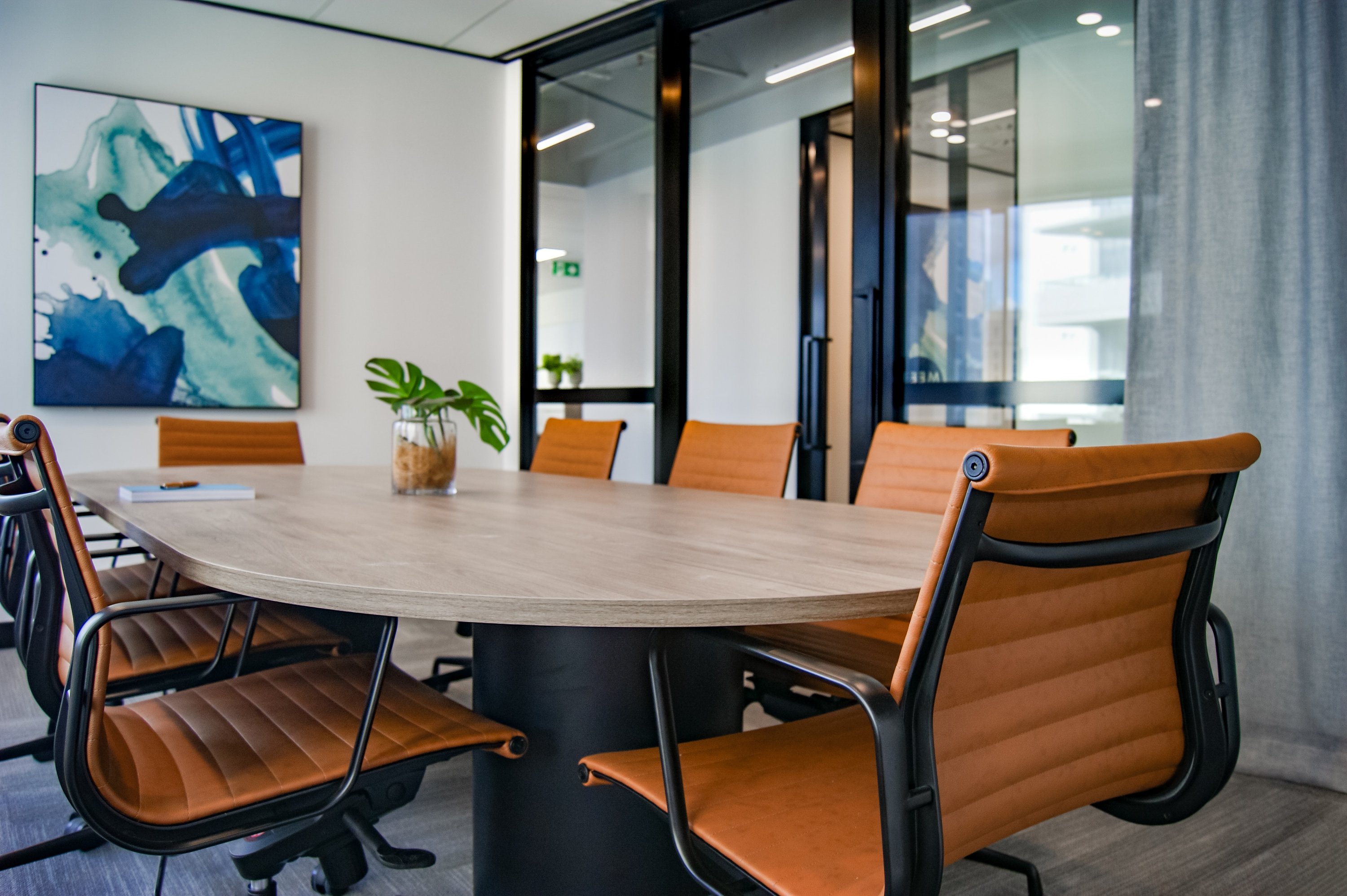 Office Building Accreditations.
Office building accreditations are the new must have, as they truly set a commercial building apart. There are several globally recognised accreditations, mainly focusing on the energy efficiency of the buildings, like the BREEAM.
WELL is the first globally recognised accreditation focusing on the wellbeing of the occupants. For years, the positive effect of lighting on wellbeing could not have been measured in numbers. Now the early adopters of the WELL standard are reporting a reduction in sick leave, demonstrating a positive return on investment.
Ambitious schemes aiming to qualify for WELL Building standard must work with an office lighting company with qualified lighting designers to achieve a building accreditation.
---
Workplace Lighting CPD.
Specifying office lighting is a complex subject, so we have created a series of CPD seminars dedicated to office lighting. Each of our 4 seminars is RIBA, CIBSE and CPD Services accredited. These seminars currently cover 4 different areas:
Since the launch of the CPD programme, we have delivered our seminars to the top UK architects, consultants, contractors and fit out experts. If you would like to refresh your knowledge, or learn something new, book your place on one of our highly rated seminars.
Alternatively, book a consultation with one of our experienced lighting engineers so we can
---

Read Next.
---