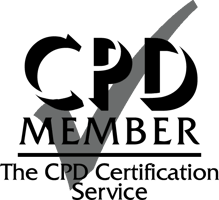 Book Your WELL Standard CPD.
'A Mission To Mars' is written and presented in a fun and interactive way, helping to break down the complexity around WELL Standard and reinforce the importance of well-designed office schemes.
By the end of the seminar, you will have a good understanding of:
What has an impact on the visual comfort of occupants

How to take circadian rhythm into consideration when designing a workplace

How to take control of glare

The basics of human-centric lighting
Fill out the form below and our brand ambassador Fay will be in touch to sort out the details.
"I attended the WELL Standard Lighting and Wellbeing live webinar and was blown away with the time and dedication that has gone into the presentation! Extremely informative with relevant points that will hugely benefit my work. A massive thank you to Fay Berry who presented with super energy, making all aspects extremely engaging. One of the best webinars I've had in a long time."
"Thank you for making your CPD seminar so much fun. It was really informative, delivering the information in an interesting way that made me sit up and take notice. Death by power point this is not! The white paper sent afterwards also helped, so we could sit and watch rather than frantically scribbling notes."
The above reviews can be found on 299 Lighting's Google profile.