Health, Wellness and Experience.
As the world moves towards a digital future where everyone can plug into exercise classes on demand, elevating the gym workout into a fully immersive experience is possibly the only way for gyms to keep their membership figures blossoming. Architectural lighting plays a huge role in enhancing the interior design. But it is not simply throwing lots of different types of lighting and hope for the best.
Beating your personal best isn't the only challenge.
Sports centres, gyms and training centres consist of several types of facilities. From large cardio areas and free weights, all the way to cycle studios or more intimate pilates studios, workout spaces have to be lit properly to avoid trip hazards and injuries. It is through lighting design, that you ensure your fitness facility is lit to required standards. Some spaces like listed buildings require custom lighting to fit specific ceiling types whilst others might be asking for RGB colours for a fully immersive experience, and some might entirely focus on energy efficiency and performance of the luminaires.
Rise and shine. Get energised with light.
A well-designed gym is a synergy of audio, lighting, and architecture. From the moment, you set your foot in, you should feel energised and ready to give it your best. Lighting needs to be integrated with the rest of the space. Well-designed concealed lighting can create a highly energetic environment. Digital RGB tape with controllers, wall washers, and downlights, alongside micro linear profiles can be easily integrated into the interior design of a fitness centre at a design and built stage. Specialist AV companies can then further enhance the space by adding haze machines, strobe lighting, and moving head lighting.
Exercise more control with wireless systems.
To ensure a seamlessly smooth operation, gyms and fitness places require a large amount of flexibility. This can be achieved by implementing wireless controls and occupancy sensors.
Wireless controls allow changing colour temperature, dimming the light or turning it completely off by a touch of a button on your phone or control panel. With some gyms being opened 24/7, occupancy sensors are a key to ensure keeping energy costs in check.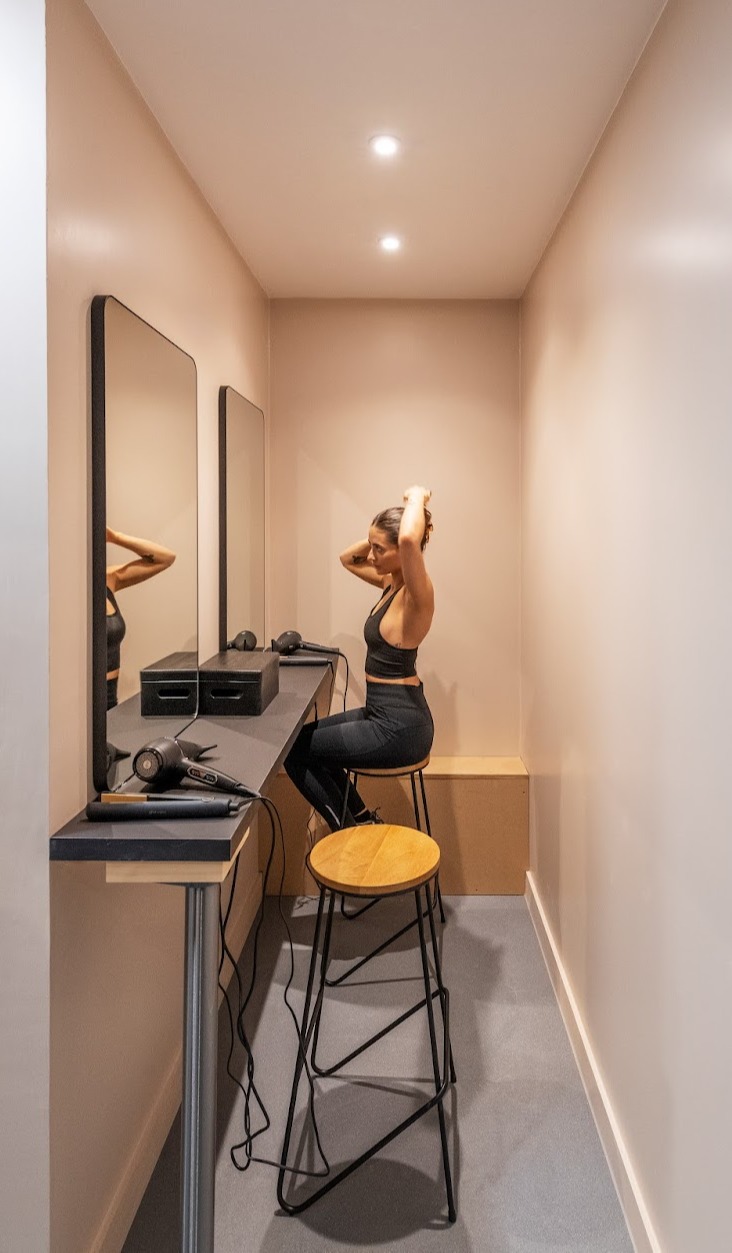 Over the years, fitness and sports facilities have evolved dramatically. Technology, screens, and the latest interior design are the main driving factor for bringing people in. With the growing trend of Instagram influencers producing videos of their workouts every day, gyms are becoming a stage for videos, reels, and selfies. The days of utilitarian high bay lighting are well gone. In comes attractive linear lighting, wall washer lighting, feature lighting and led strip. Commercial gym lighting is part of the wider picture.