Criteria for Choosing the Best Office Lighting.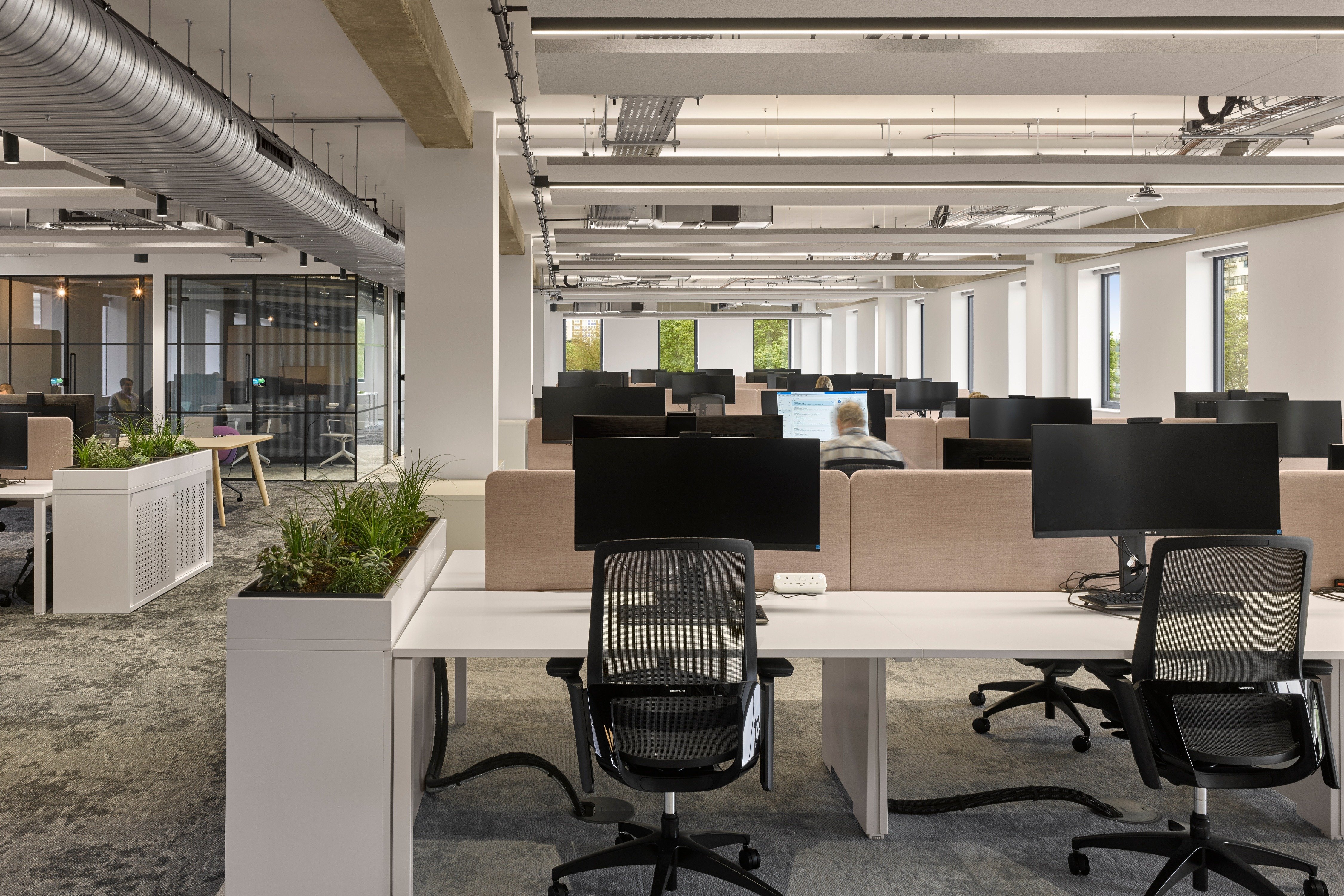 Lighting is a long term investment. In the UK, offices are refitted every 8 years on average. A good quality lighting installation will last a lot longer than 8 years, and in some cases it can be re-used by the next tenant as part of the circular economy. Some businesses are starting to adopt this approach as part of their commitment to sustainability.

With this in mind, the decision on procuring new lighting for your office, or specifying lighting for a commercial project should not be a rushed one. There are several factors to consider during this process.
---
Contents.
Look and Feel

Quality and Qualities

Energy Efficiency

Reputation / Experience of the Supplier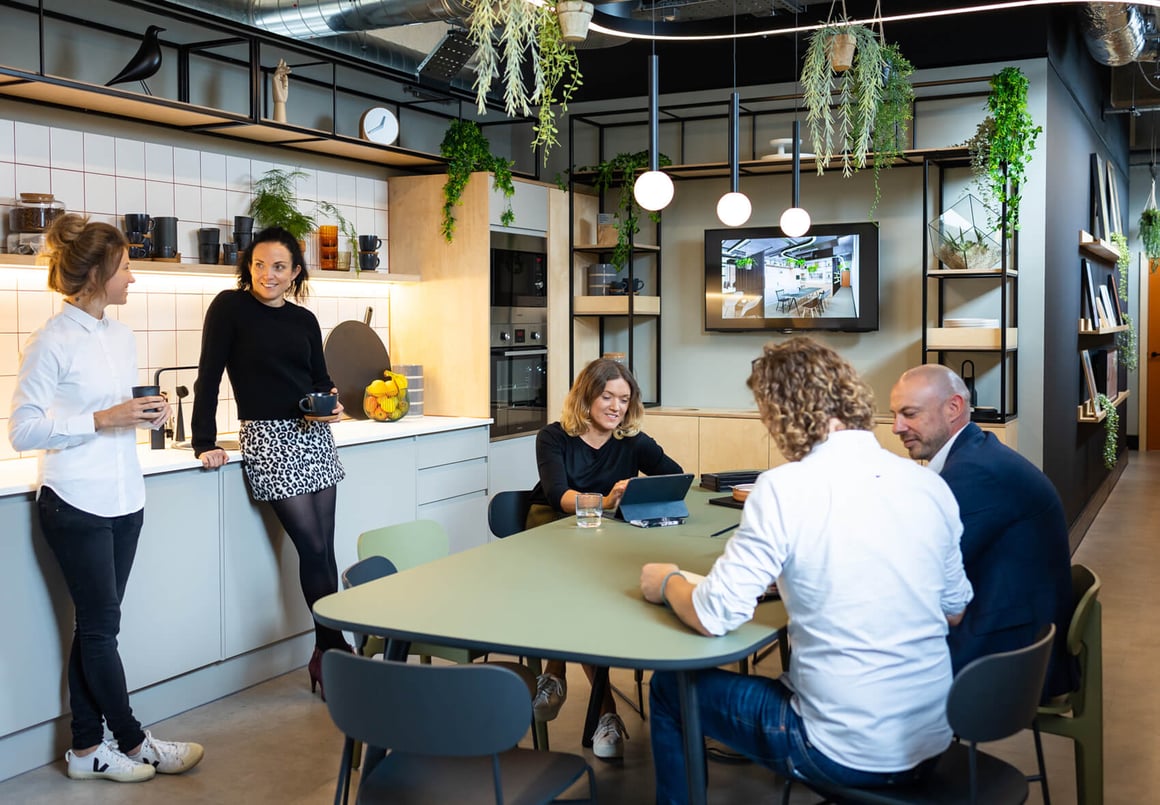 Look and Feel.
Office fit-out follows trends and fashion to some extend. An attractive office environment is a great tool to attract the best staff and retain them. The post-covid office is turning into a destination, a place where the team members can experience a team culture. Good lighting is a vital part of the office design, and has a direct effect on positive office culture.

In a world where posting on social media has become a part of our everyday life, making sure your office is Instagram friendly is a great way of attracting fresh talent and raising your brand image. Nothing says more about your business or brand as the dreary CAT 2 lighting or recessed led panels in the background. In contrast, a nicely fitted office with contemporary linear lighting, track lighting and decorative lighting sends a message that you care about the environment you are creating for your staff.

A purely aesthetic mindset however brings some danger in compromising the quality of lighting for the looks. We have seen workplaces purely lit by decorative lighting using the hipster squirrel cage lights, fairy lights or neon bulb lights. Whilst there is definitely a place for decorative lighting in a modern office to infuse excitement and visual interest, these types of fittings do not offer sufficient illumination for productive work and need to be supported by appropriate task lighting.

A brand image can be elevated by architectural lighting used as part of the interior design. Great results can be achieved using standard products, and if the budget allows it, made to measure or bespoke architectural lighting would set your working space apart. We talk more about this in our Guide to Office Lighting.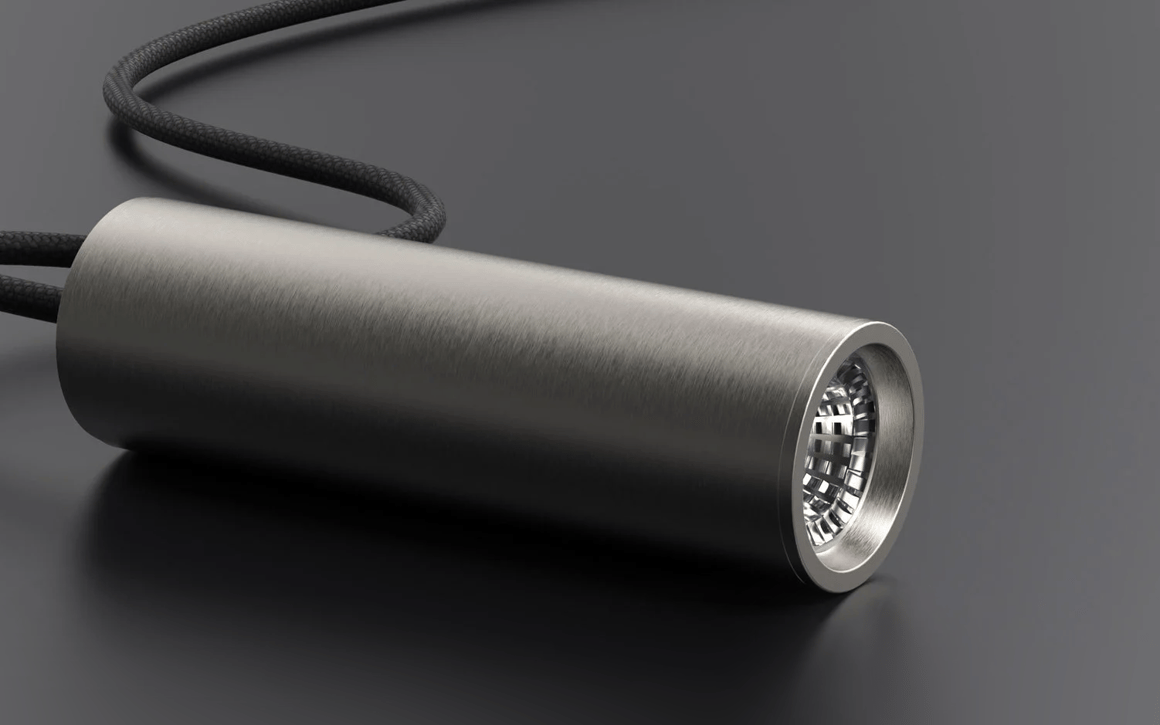 Quality and Qualities.
To ensure the luminaire is suitable for the office environment in the first place, pay attention to technical details like consistent colour temperature, high CRI, glare and flicker. 299 Lighting for example offers a wide range of led linear lighting, to suite not only the aesthetic needs but also the specific technical requirements of the project.
Always ensure that you are talking to experienced office lighting suppliers who can back up the product data with data sheets, photometric files and Dialux files. Give yourself enough of time to plan and deliver the lighting installation. Professional products are made to order, as they are specifically selected for your lighting scheme.
Good quality products are well supported and reputable lighting suppliers will offer a good after care. They will also assist with any faults or damages down the line.
---
Energy Efficiency.
With the targets for Net Zero becoming more stringent, efficiency is high on everyone's agenda. And energy efficient commercial lighting plays an important part of office fit out. A professionally sourced luminaire will have a data sheet with the efficacy data alongside the information like light output, glare rating, IP rating and so on. At 299 Lighting, all our technical documents are available to download here.
The current building regulations (Part L) require following efficiency levels:
an average luminaire efficacy of 95 luminaire lumens per circuit-watt for general lighting

an average light source efficacy of 80 luminaire lumens per circuit-watt for display lighting
With the advancement of technology, LEDs are becoming more efficient. An efficient light fitting would start at 100 lm/W these days, with many recessed led panels or linear fittings being perfectly capable of achieving 130+ lm/W.
For further energy saving, fittings should be equipped with sensors (like presence sensors and daylight sensors).
As a rule of thumb, architectural feature lighting is not as efficient as linear lighting or recessed led panels used for general lighting.
How Efficient is your Lighting Scheme?
Reputation / Experience of the Supplier.
Sourcing and purchasing new commercial lighting is a complex process as office lighting needs to comply with building regulations. It is advisable to use a reputable lighting supplier that can work alongside the design team, consultant and the contractor.
When selecting the supplier for your project, always look at what projects your lighting supplier worked on. Have they got experience in working on project similar to yours? Have they ever supplied large feature lighting for a reception area or have they worked on listed buildings? Have they worked with reputable architects and large main contractors?
Can they support you with professional lighting design? A lighting supplier with a good reputation will support your project with a lighting design and provide working samples. They would also carry out emergency lighting design as part of the design process.
If you want to be sure you'll get the best office lighting, book a consultation with one of our Light Engineers.
---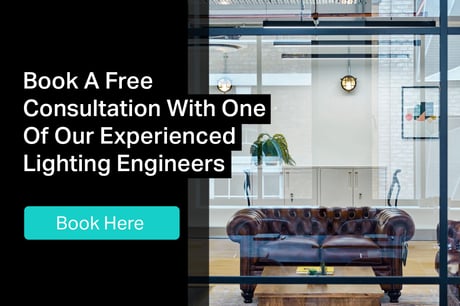 Read Next.
---