WELL Standard: Our Latest CPD Is Lifting Off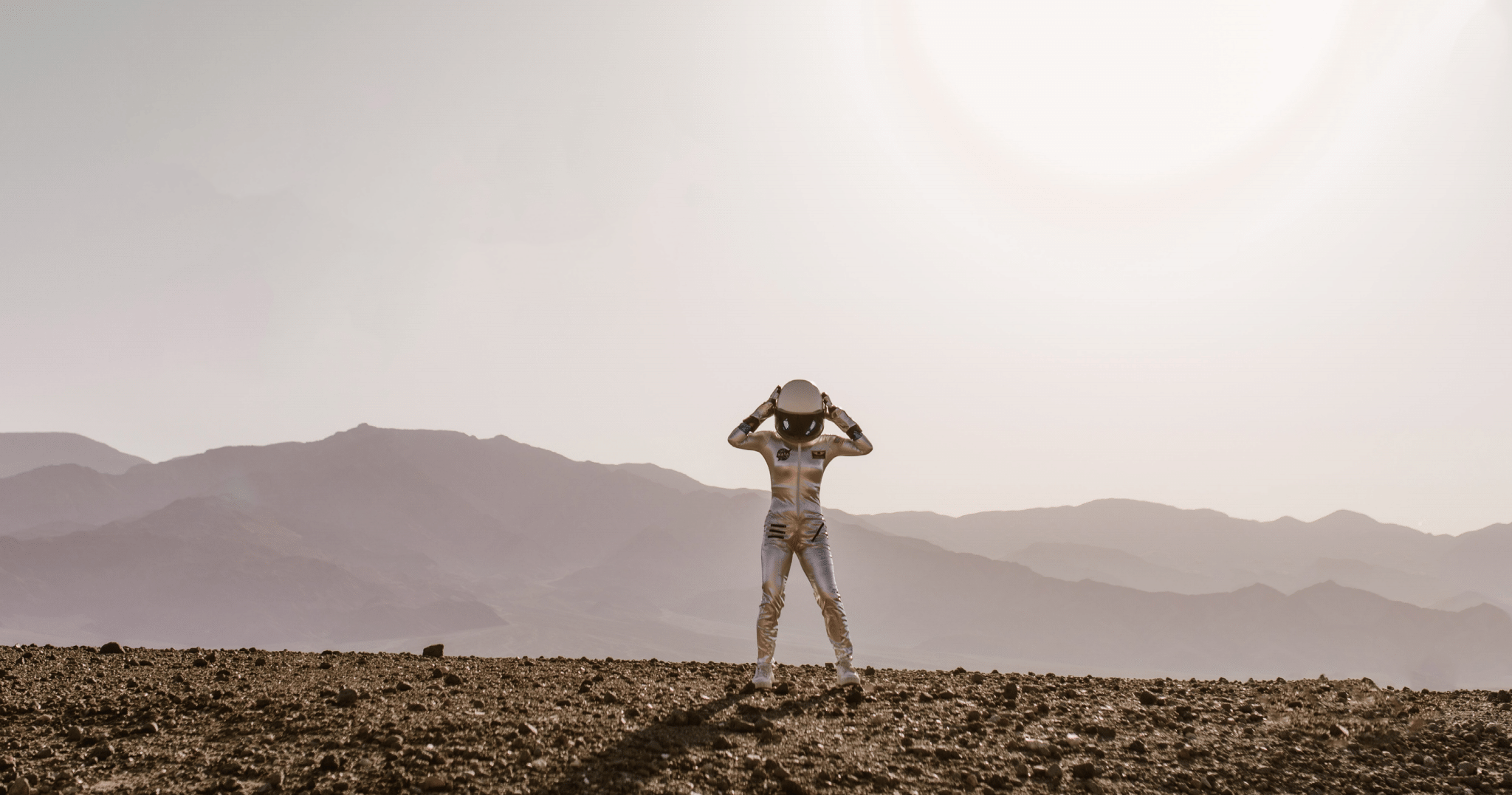 The Long Awaited WELL Standard CPD Is About To Launch.
We are now ready to launch our latest CPD seminar, dedicated to WELL Standard.
If you have been following our work and attended our CPD seminars, you'll probably be aware that we've had a WELL Standard CPD in our pipeline for a while now. You probably also know that simply rattling through the WELL Standard would not be our style, at all.
CPD Reimagined.
Since creating our distinctive CPD concept based on a murder mystery style investigation in 2020, we've delivered the unique seminar to over 700 architects and specifiers wishing to extend their knowledge on emergency lighting. This unusually entertaining seminar has been very well received and attended by the industry's greatest, and, unsurprisingly, a great number of our competitors too. "Who Dunnit" is continuously proving to be a huge success and our most popular CPD.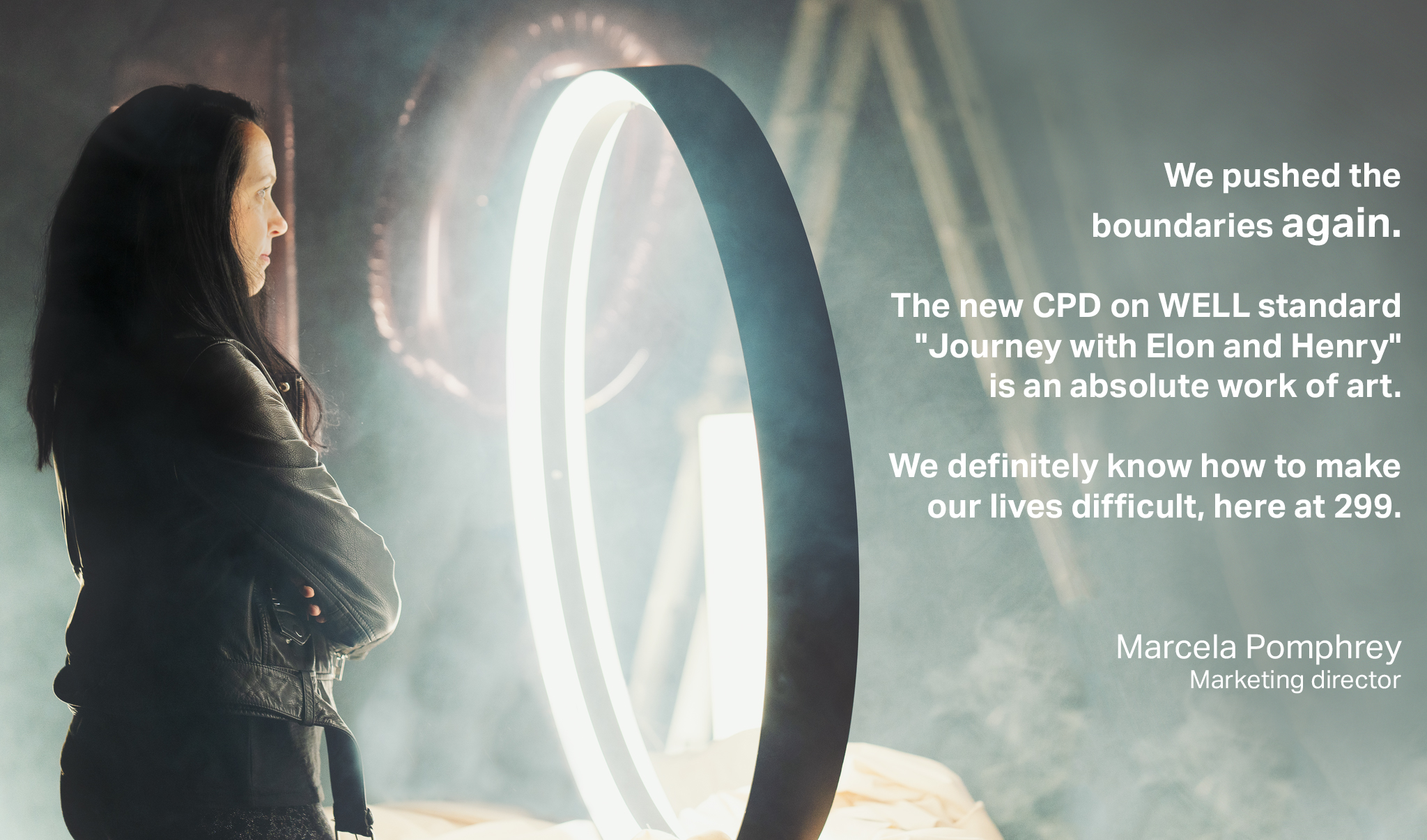 We Pushed The Boundaries. Again.
Having delivered such a great CPD like the 'Who Dunnit", we knew we had to push the concept of our next seminar even harder. And that is a challenge itself. After many months of brainstorming, the new concept was born. Our latest accredited (and free!) CPD dedicated to the WELL Standard is written and designed to educate, keep you engaged, and keep you well entertained (pun intended).
It's Been A Team Effort.
This CPD is a true result of team collaboration. It was created and written by the wider marketing team at 299, constantly pushed by the marketing director, Marcela Pomphrey. The content was written around our in house CPD presenter, Fay Berry in a very entertaining and sometimes cheeky way, to mirror her personality. We would love to say a huge thank you to everyone who contributed in creating this complex work of art.
An Immersive Experience.
It's a cold January morning, in the year 2025. Our rocket is about to take off as we are heading on a revolutionary mission.
Following the internationally recognised WELL Building Standard, we will dive into the lighting components of the documentation and guide you through the requirements step by step.
Join us on a fictitious journey with the most famous man on Earth and a (slightly confused) smart assistant, Henry. Navigating through emails, textbook knowledge and reports, you will be invited to take an active part in the specification of the first building on the Red Planet.
---
Meet The Presenter.

Our CPD Presenter and Brand Ambassador, Fay Berry, has carved out a career in the lighting industry for 13 years. Having started out as a lighting designer herself, she has invaluable experience and knowledge on all things commercial lighting - and is here to share it all with you in our latest out-of-this-world CPD.
---
Ready To Book Your Ticket?
By the end of the seminar you will understand:
What has an impact on the visual comfort of occupants
How to take circadian rhythm into consideration when designing a workplace
How to take control of glare
The basics of human-centric lighting
Our CPDs are available for both in-person and online sessions for your team or practice, at a time and date that works best for you. Alternatively, you can join one our regular open CPD sessions that are open for anyone to get involved with.
Sound like something you're interested in? Get in touch using the button below - we'd love to set a date!
---
Fasten your seat belts. We are ready for lift off.