Retrofit: Out With The Old, In With The New
Components, that is.
Retrofit is the process of upgrading and updating inefficient luminaires by replacing the internal components in order to improve energy efficiency and the optical performance of the light fitting. Updating a lighting system can provide significant benefits to both the building's owner and the building's occupants, and can be a much more budget-friendly solution than starting from scratch with a full redesign.
Here's 5 reasons why you should consider a lighting Retrofit for your commercial space.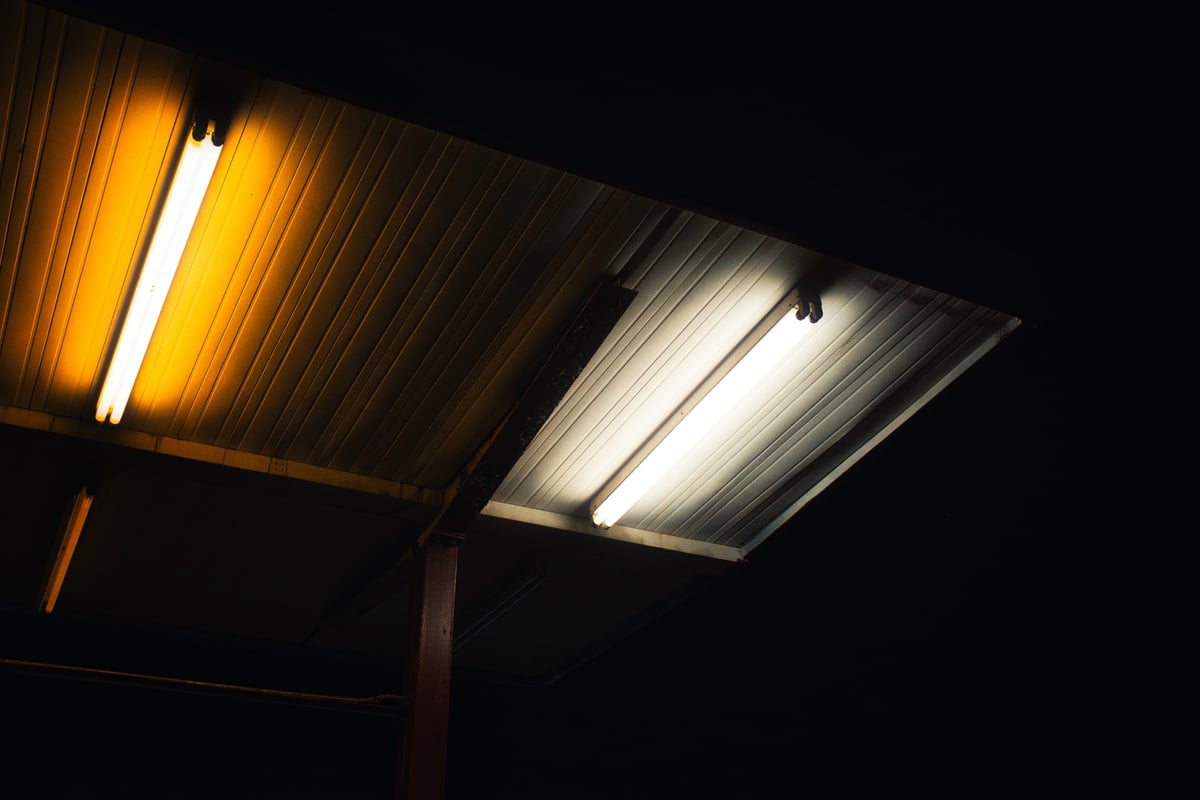 1 | The clock is ticking
New legislation in the UK details how each and every economic sector is legally bound to decarbonisation and achieving Net Zero by 2050. With the built environment contributing a significant amount of carbon emissions alone, there is building pressure to reduce the impact that buildings have in regard to climate change.
As a response, halogen light bulbs were banned in September 2021. Fluorescent bulbs are on their way out too - phasing out from February to September 2023 will see the still common fluorescent tube lighting in offices across the country being replaced. There's a clear precedent for this change; lighting can account for as much as 35% of the average business electricity consumption, and thus is one of the best places to start when looking to reduce energy cost and carbon emissions.
If you're looking at needing to overhaul your lighting scheme there literally is no time like the present to get going.
---
2 | Sustainable & energy saving
LED lighting is, by far, the most efficient way to light a property, and all refurbishments these days will include the installation of LED light fittings. They have incredibly long lifespans, can alter the way your customers and employees see the building through changing colours and angles, and are cheaper to run and maintain.
LEDs overcome the environmental and social concerns of older and more harmful bulbs. Lower electricity consumption reduces your own impact on energy demand as well as lowering your carbon footprint, and advanced technology developments in smart lighting (also see #5) have led to greater control of the lighting scheme in workspaces which further decreases unnecessary energy consumption.
Savings in energy costs are also a huge incentive. Energy rates fluctuate and can get expensive - and when your lighting scheme wastes 90% of their energy consumption on heating the room instead, this means you're likely wasting a significant amount of cash on utilities you don't need to be paying extra for. The cost savings of more effective luminaires will ultimately lead to a much more cash-effective scheme in the long run, making sure you receive a return on your investment sooner than you could imagine.
3 | Increasing employee satisfaction
Keeping employees satisfied is a key factor for employers and as expected, it will lead to a higher level of staff attraction and retention. In the latest study "What Employees want" published by BCO and Saville in 2016, lighting comes as 3rd most important factor affecting the satisfaction of workers. Thoughtful planning of lighting that takes into account colour temperature, glare, circadian rhythm and control, is a key to increasing the user's comfort and therefore productivity, and a retrofit can achieve all of this with ease.
---
4 | Less maintenance costs
LEDs last longer than fluorescent and halogen bulbs ever did. And by quite a large margin, too. Older schemes are prone to high maintenance costs and downtime, and there are situations where broken bulbs or illuminance interference could be a massive detriment to the output of your business and the operational status of your workspace. LEDs run for up to 10 hours a day and last for over 10 years as they do away with fragile glass and filaments, so ringing up your lighting supplier or running to the shop for replacement bulbs won't be on your task list any time soon.
Ultimately, you'll have to worry less about calling in engineers to fix your broken lighting, which saves you both time and money. There's not much interference to get the retrofit underway, either - in fact, you won't have to interrupt the daily routine of your business at all to get it done.
---
5 | Added connectivity with wireless lighting
LEDs open up a world of possibilities with connective lighting. Wireless lighting focuses on wireless data transmission (fittings aren't completely wireless - they still need power, afterall). It provides automation, energy savings, and data generation, and creates an experience for the users of the building. It adds the smart factor to your lighting scheme, creating dynamic environments perfectly suited to the ever-changing world of commercial business.
With a lighting scheme powered by LEDs and wireless technology you can bring your rooms to life when you enter, track movement through your building, and change your entire lighting package at the press of a button. Not bad, right?
Wireless Lighting is an innovation we're pretty keen to shout about, and we have a whole page dedicated to it here. Check it out if you'd like to discover more about what you can do with the latest lighting tech.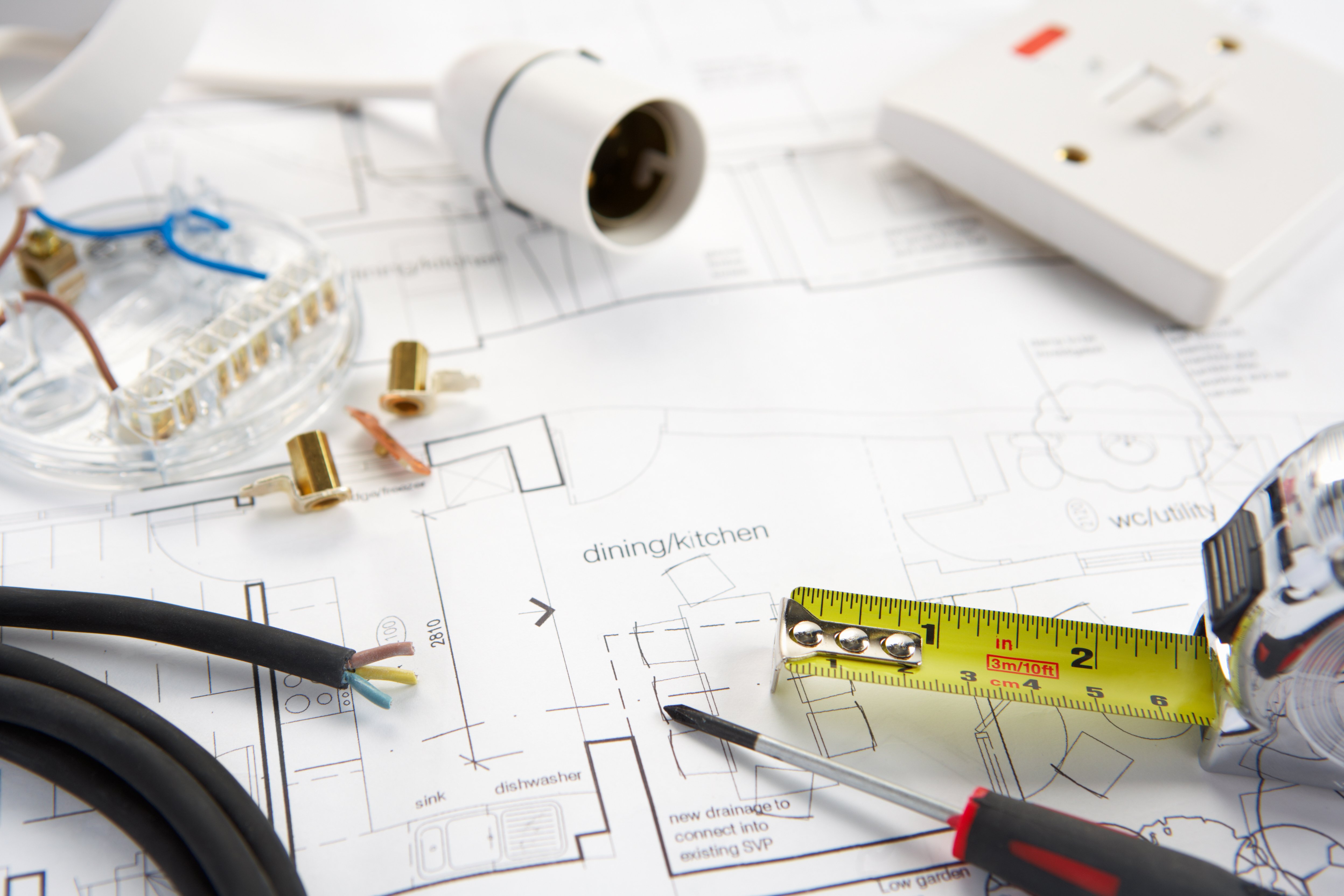 Can 299 help me with my retrofit?
A retrofit service is not something we have been shouting enough about at 299 in the past, but with the growing demand for sustainability and actions that businesses need to take to meet the Net Zero targets, we would like to highlight this part of our offer. With our experience with the most commonly used ceiling types like the SAS, Armstrong or Ecophon, and our product design background, we can retrofit pretty much any commercial luminaires or design and manufacture completely new luminaires to fit your existing ceilings.
There is no getting away from it- a large-scale retrofit comes with a certain degree of interruption to your operation. As the fittings have to be taken down by a contractor and retrofitted by a lighting specialist, we would suggest running a retrofit project in stages.
The entire service will be tailored exactly to your requirements, and our Light Engineers will take the time to conduct a thorough site survey to ensure they know precisely how we can upgrade your scheme to maximise your lighting budget. We're committed t giving you the result you're looking for.
Alternatively, if you'd just like to find out more about the benefits of Retrofit before making a decision in the future, our team are here 9-5, 5 days a week and ready to answer any questions you may have. Drop us a message or give us a call and our technical team will answer any queries you throw at us.
---
---
Want to know more about what 299 can do for your project?