It's not only our product knowledge that sets us apart in lighting design and supply for educational settings, but also our understanding of educational environments, and the timescales required to avoid term-time disruption. Our experience with listed buildings can also be invaluable when working with heritage properties in educational settings.
Because the first impression counts.
School facilities come under scrutiny when selecting the school for our children. And as result of this, education estates are constantly on a lookout to improve their facilities, all in a bid to attract the best talent and employees, whilst raising the profile of their establishment. Reception areas, foyers and auditoriums are often the most prestigious spaces in school environment. Well designed architectural lighting can significantly raise the perception of the space and its fit out quality. Large feature lighting, linear lighting systems or eye catching suspended feature lighting. Lighting is a long term investment that creates the lasting impressions.
The right lighting brings enormous benefits.
Environmental sustainability is on top of everyone's agenda. Large education estates are investing into efficient lighting , control systems and sensors is a smart way of running lighting without wasting energy.
Correctly specified products can bring long term savings, through energy efficiency or simply through better lighting control, where light output is selected to facilitate the function of the space. The contribution good lighting makes to the bottom line cannot be underestimated. It helps create a positive image of the school, adds to the aesthetic, creates a sense of space and gives reassurance about security.
High visual comfort should come first.
Lighting is one of the key factors affecting visual comfort and staff and pupil wellbeing in educational settings. It impacts levels of concentration and feeling of wellness.
Over the years teaching methods have changed considerably, with technology and screens now being a central feature in every classroom. Teaching environments, however, have not necessarily adapted to meet the needs of the pupils and staff that arise from daily use of these technologies. Selecting the right light fittings with good light distribution and microprismatic diffuser to reduce the glare are a good starting point when designing lighting for education facilities.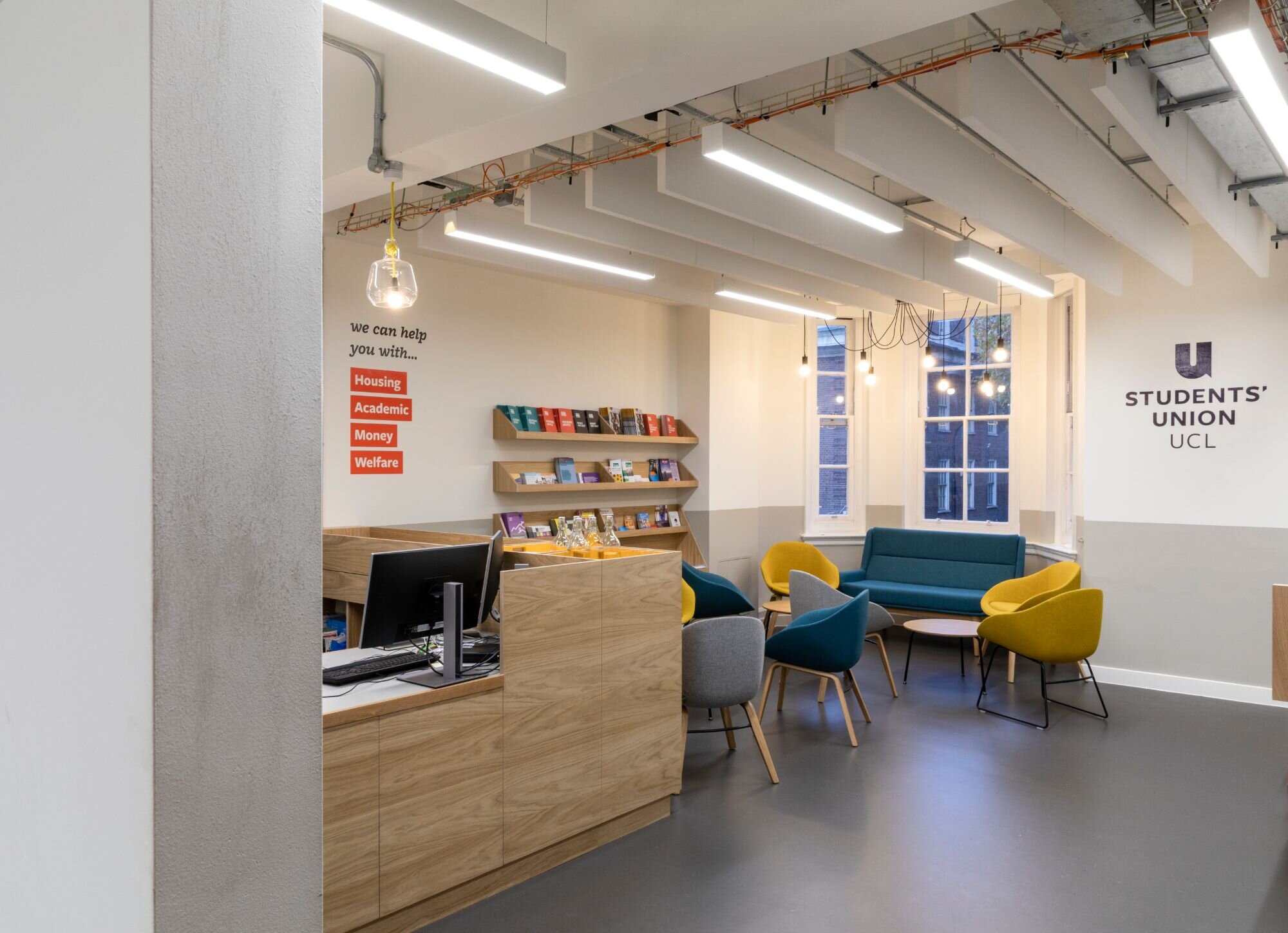 299 are the education lighting experts.
Alongside our projects in the education sector, we have gained a lot of transferable experience from the office fit out industry. Working with different types of properties, we can give you advice on how to best light your educational estate. From music halls through assembly rooms all the way to churches, we have done it all .
Here's what great education lighting looks like.