The Essential Guide to Modern Gym Lighting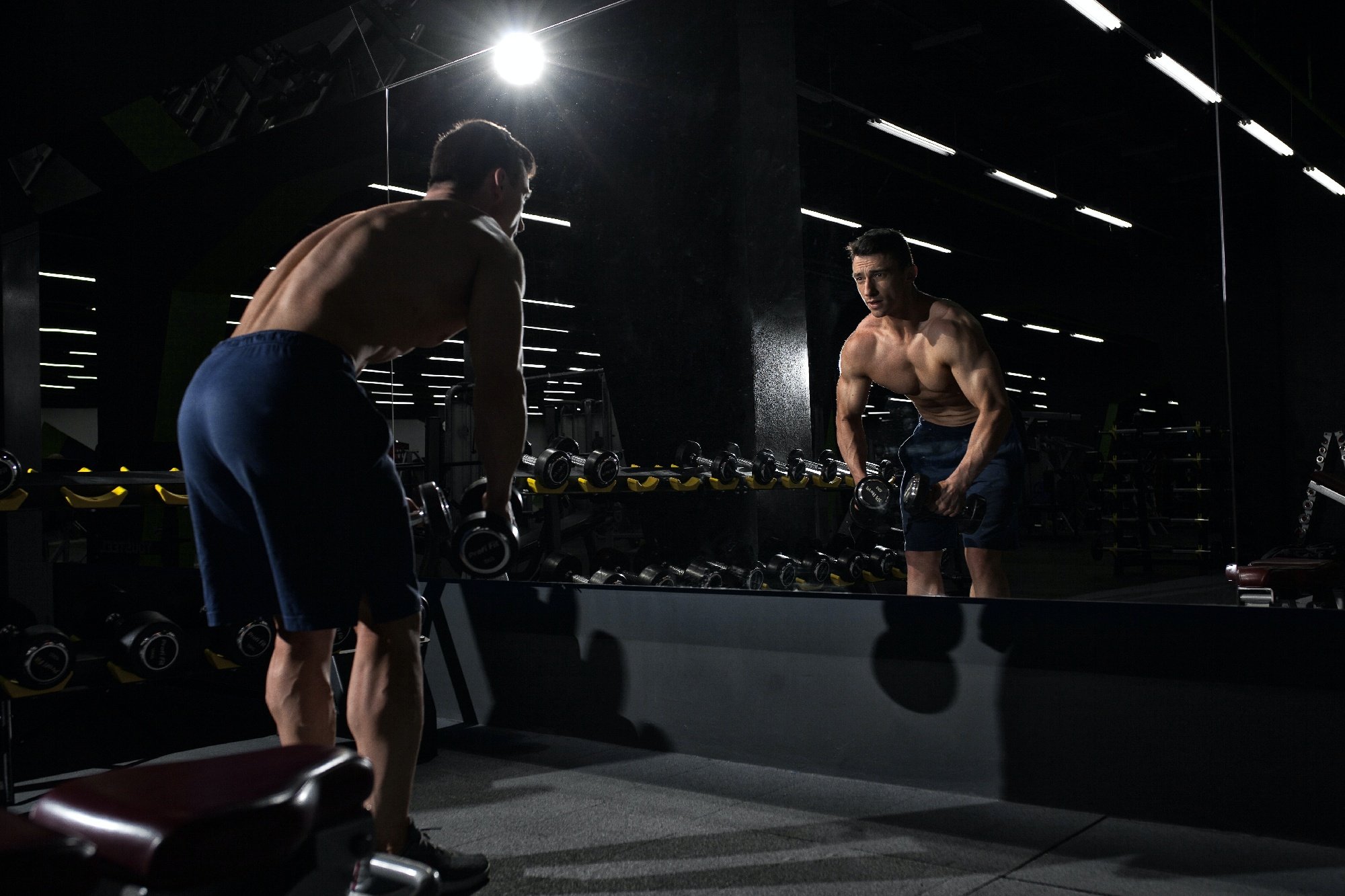 In the new post covid world, health is the new wealth. According to Run Repeat survey (2021), US, Germany and the UK top the ranking of the highest number of gym-goers with 64 mil, 11.6 mi and 10.4 mil members respectively.

Although the online training is experiencing a boom, people are returning back to gyms, health clubs and sports facilities. The online training apps are convenient, but social interaction and mental wellbeing are a huge motivation for people to renew their gym memberships. Similar to offices, gym and sport facilities are becoming a destination. A place where people choose to be, rather than have to be.
In a bid to attract clients back, many gyms have invested in high quality equipment, to create the all immersive experience. And lighting is a huge contributor to how we perceive a space.
---
Contents.
Best gym lighting for your money
---
So how to get the best gym lighting for your money?
Whether you are a small specialist gym or large national fitness brand, you have to watch your bottom line first. If you are still using the fluorescent panels or tubes, it is now time to replace them with modern LED technology. The sale of fluorescent lighting has been banned in the UK this year. There are many advantages of switching to LED, energy efficiency being the first one.

Not only will your new lighting look so much more appealing, you will be also able to control it. LED lighting can be equipped with occupancy sensors and wireless controls. You will also reduce the CO2 emissions, which contributes greatly to your sustainability goals. If you would like to read more, click here.
---
Where to start.
Replacing fluorescent lighting or replacing led panels for modern architectural lighting is not something that can be done through a shopping basket website, whilst searching on Pinterest for gym lighting ideas.

Commercial gym lighting is supplied by lighting specialist once they carried out a lighting design. The whole interior design and M&E services have to be taken into a consideration. That includes ceiling height, ceiling type, type of the building etc. All of these details should be discussed in an initial consultation with your lighting supplier.

Defining the style.
It's good to start with the feature lighting. This will help you set the tone and style for the whole project. Whether you choose to use linear lighting and create continuous lines of light, or choose geometric shape features, halo lighting, or track lighting, it is good to have a theme. This is what creates the wow effect. Budget permitting, you can choose from standard light fittings, made to measure fittings all the way to bespoke lighting. A theme can be set around decorative light fittings, too.

Lighting, similar to interior design, changes with fashion. The all matte black style has been trending for a while. The white finish is a preferred choice for minimalist interiors, where the designer wishes not to draw attention to the actual source of light. Increasingly, we see requests for golden finish, bronze powder coat or metallic colour finishes. The light fixtures can be powder coated to a specific RAL colour to match the colour scheme of a project. They can be also vinyl wrapped for more specific finishes, like a wooden veneer. The choices are endless.
---
It's all about the vibe.
The correct illumination will ensure the right mood. Some areas of your gym, like yoga or pilates studios, will benefit from more mellow ambient lighting and warmer colour temperature. It will help your clients feel more relaxed. The ambient lighting can be created by using channel extrusions, micro linear lighting or LED tape.

The cardio rooms on the other hand, would encourage people to work harder and stay focused by using brighter light and more cooler colour temperature. Luminaires with RGB settings are often used in spaces like cycling studios.
Flexibility.
Although the recommended gym lighting levels are 300 lux to 500 lux, and the recommended light glare is UGR25, a commercial space like a gym needs to have a lot of flexibility. A professionally designed lighting system needs to offer the client a good level of flexibility. You should be able to dim the lighting, change the colour, harness the benefits of occupancy sensors.
---

Instagram worthy.
The perfect gym selfie or reel is the key for the Instagram influencers. Make sure the mirrors in all areas are lit properly to provide a flattering light.
Nice looking architectural fittings in the background elevate the gym design and create a great marketing tool for your fitness brand or business.
---
---

Read Next.
---